Can two people fall in love after seven days of knowing each other? The hero and heroine, Mikhail and Payton from the latest book in my Scandalous House of Calydon series, THE ROYAL CONQUEST, certainly believed it possible. After their initial meeting, the witty and sensual banters, the illicit touches and the daring against conventions to be together, Mikhail and Payton wanted to be with each other.
"She had only been with Mikhail a total of seven days, and she wanted to lay her heart and soul down before him. The idea terrified her. "
"I know I adore you. The utter wonder of meeting you and knowing you have taken a piece of my heart, although I've only known you for seven days, has not escaped me. I do not need seven weeks or seven years to know you are the woman for me, Payton. I know it now. I see it in your smiles, your kisses, the passion and joy you find in the simple pleasure of life. What I see I admire, and I can only grow to love and appreciate you more."
I remembered when my hubby read my first draft, he said to me, "Seven days?"
And I replied, "I write emotions that I know." There was a pause, and then he smiled and kissed me. For you see, I met him when I was fifteen years old, and seven days later when he asked, "Will you be my girl?" I said "yes" because without a doubt I loved and admired him most ardently. What I'd glimpsed of his character I hungered for, what I'd tasted I could not do without, and the way he made me laugh, I never wanted to lose such joy. From our first meeting I was captivated by his charm and smarts, and when I went home I thought about him for hours. When I saw him the next day at school I could not help but stare. On day four he gave me my very first kiss, and my world narrowed only on his lips and the sensations he made me feel. By day five, we strolled for hours, and we talked and talked and laughed and talked some more… I was dizzy with the sweet feelings in my heart.
Now 15 years later it has been one hell of a ride. Wildly exciting, frustrating at times, but I would never regret saying yes then, or seven years later when we got married. In fact I still say yes to him for my heart lurches every time he touches me…in a damn good way. Has our love grown? Oh Yes!
Am I an anomaly? Absolutely not. My mother met my father and moved in with him two weeks later to the distress of her family! They were married for 34 years until she passed away this year. Did they have frustrating times, yep! Did they have passionate and fun times? Oh Yes.
What made me so sure? What made her so certain? Was it divine intervention? The stars aligning in the universe? Whatever it is…I know the possibility of enduring love in as little as seven days.
I took the risks my heroine Payton took. I felt the pain of fearing my lover's touch as Mikhail did, and like them I have known scorching bliss and contentment. Will Mikhail fall deeper in love with Payton and she with him, and have years of happiness together? I have no doubt.
What do you believe in? Love is possible in mere days? Or does it takes months to know the right one?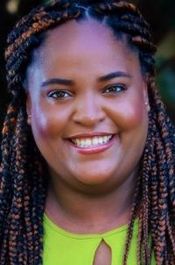 Stacy is an avid reader of novels with a deep passion for writing. She especially loves romance and adores writing about people falling in love. Stacy lives a lot in the worlds she creates and actively speaks to her characters (out loud). She has a warrior way, never give up on her dreams. When Stacy is not writing, she spends a copious amount of time drooling over Rick Grimes from Walking Dead, watching Japanese anime and playing video games with her love, Dusean Nelson.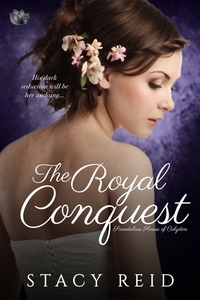 His dark seduction will be her undoing
After being cruelly jilted by a lord who claimed to adore her, Miss Payton Peppiwell swore her future husband would be as ordinary as she. Now if only her family would listen to her. Then she meets Mikhail Konstantinovich, an untitled horse breeder, in a highly improper and scandalous encounter. Never had Payton expected to be so attracted to the dark, intriguing man, who seduces her to recklessness with a mere stare.
Mikhail abhors anything to do with intimacy. Yet Miss Peppiwell stirs hunger and a need long forgotten in him. But Mikhail has a dark past—one that means his lust must be sated in a way entirely unsuitable for a lady. But his biggest secret will be the hardest for Payton to overcome: Mikhail is not only titled, he's a prince