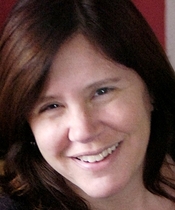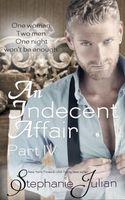 Peanut butter cups usually come in pairs.
Why? Who knows but when you open that package, you can't eat just one. You have to finish both. At least I do. That other one would be left lonely, after all.
Does this have anything at all to do with writing the Indecent serials? Maybe not. But let's think about it for a minute.
In AN INDECENT PROPOSITION, Jules is offered half a million dollars to spend the night with a man she's never met. Only, that one man becomes two when she realizes there's someone watching from the shadows. He's scarred and bitter and completely infatuated with her, though he doesn't believe she could ever want him because of his appearance. His best friend will do anything to bring him out of seclusion and when they both fall for this one girl, well, she's one very lucky lady.
In AN INDECENT AFFAIR, Kat was an awkward teen with emotional issues who's grown into a beautiful woman who doesn't quite know what to do with her life.
Then best friends Tristan and Adam enter her life at a party and sweep her away from the man her mother wants her to marry. They introduce her to the pleasures of ménage. Two men willing to fulfill her every desire, to put her first and foremost between them and to be there for whatever she needs.
What woman wouldn't consider this an ultimate fantasy?
Let's ignore for the moment that with two men comes double the amount of wash, dishes, and cooking.
Let's simply focus on those two hot men who only want you to be happy.
What a fantasy, right?
Those peanut butter cups have the right idea.
Of course, a Twix has four sticks…
Excerpt from AN INDECENT AFFAIR
"Did you enjoy being in the army?"
A flicker of surprise crossed Adam's expression. "Yeah, I did. And I was good at it."
"Because he's a sneaky bastard." Tristan deliberately needled Adam. "And he's a decent shot."
Adam's mouth curved in a grin. "Better shot than you."
Tristan rolled his eyes. "Now you're just fooling yourself."
Kat smiled, watching their banter as if it were a tennis match. Sliding off her shoes, she tucked her legs under her and leaned back in the chair. As she resettled, she noticed both men return their attention to her.
"How did you meet?"
Her curiosity grew, fueled by the interplay between them. They knew each other so well, they'd developed a shorthand. She wanted to learn it, wanted to be on the inside with them.
When Tristan smiled at her, she felt drawn inside that small circle.
"When the newly minted Second Lieutenant got assigned to my platoon." Adam's smile widened. "Fresh out of West Point and already a Grade-A prick."
Tristan didn't look at all offended by Adam's dig. "I may have had a somewhat elevated opinion of myself at the time."
"Lucky for us, you proved yourself in the desert."
She knew they'd served in the Middle East for several years, but it had been more of an abstract concept than a fact. Now, her stomach clutched at the thought that one or both of them could have been killed. Which was ridiculous because they were here now. Safe and sound.
But would they always be?
"Can I ask about your work?"
She had their complete attention again, their focus a little unnerving. Adam's so intense, Tristan's so…inviting.
He nodded. "Of course."
"We just need you to understand that we have confidentiality issues," Adam interjected. "Just like you do with clients."
She nodded. "I understand. So…what exactly do you do?"
"We run a private security firm." Tristan's tone implied it was that simple. Which she knew it wasn't, thanks to the DeMarcos.
"Which means…"
Tristan paused to think about his answer, but Adam leaned forward, tapping his finger on the table to get her attention.
"Maybe you should tell us what you already know. Then we'll fill in the holes."
Would they understand that she'd had them investigated only because she was curious about them? And not that she was prying into their business? Was there even a distinction to be made there?
"I know you provide security services, but you also do something called kidnap and recovery."
Adam's eyebrows rose but he didn't look surprised. "That's not something we put on our website."
"I didn't get that from your website."
"No, you had us investigated."
Adam didn't sound angry so she nodded. How would they take that?
A second later, Adam's lips curled in a tiny grin and Tristan outright laughed.
"Good for you, sweetheart," Adam murmured. "Another woman would've just taken us at our word."
"I like to know who I'm dealing with."
"Good policy to have." Tristan cocked his head to the side then, his gaze narrowing. "And did you get the answers you were looking for?"
"Not really, no."
Tristan spread his hands and leaned back in his chair. "Then go ahead and ask. Anything you want."
Pre-order AN INDECENT AFFAIR PART V, and download the first four parts today!
An Indecent Affair
About Stephanie Julian
Stephanie Julian writes sophisticated, sultry romance for adventurous readers.
She is the author of the best-selling Salon Games series. BY PRIVATE INVITATION (Salon Games 1) was an RT Magazine Top Pick. OVER EXPOSED (Salon Games 3) released July 2014. Her serial erotic romance, AN INDECENT PROPOSITION, is a reader favorite.
She also writes several paranormal erotic series, including Forgotten Goddesses, Darkly Enchanted and Lucani Lovers.
Stephanie is happily married to a Springsteen fanatic and the mother of two sons who introduced her to the joys of Slipknot, Warped Tour and never-ending headaches.
Find out why Romantic Times magazine, Simply Romance Reviews, Night Owl Romance and Joyfully Reviewed have called Stephanie's stories "fascinating," "truly fantastic," "intoxicating," "highly imaginative" and "hot enough to peel paint."