1–What's the name of your latest release? 
The Silence
2–What is it about? 
Isla returns home to Sydney after 10 years living in London, to support her dad who is under suspicion in the case of a missing neighbor. Her home country, and her family, are more troubled than she expected. Her loyalty to her dad starts to waver when family secrets come to light. And it seems her community has been holding on to an older secret that goes to the heart of Australia's colonial past.
3–What word best describes your main character?
At the start of The Silence I would describe Isla as lost. She is hiding from life, at the beginning of a process of recovery but scared of the uncomfortable truths she really needs to face up to. I'd probably also say she's tough, but she doesn't know that about herself until later on.
4–What makes your story relatable? 
The Silence is about people trying to figure out who they are, coming to terms with the things they regret and taking responsibility for those things. Some characters are doing better than others at the taking responsibility part, but they are all faced with that challenge and I think we can empathize with that human struggle.  
5–Who are the people your main characters turn to when they need help? 
Isla feels like she's on her own. Her dad, who she has always adored, isn't the great guy she wants to believe he is, and this makes her question her memories, her childhood and her whole identity. She's also broken up with her boyfriend and has a difficult relationship with her mum. She starts to remember that as a child she had a bond with a woman called Mandy who lived next door and who looked after her while her mum was at work. She decides to find out what might have happened to Mandy, who nobody's seen for 30 years. She's driven by a need to do right by somebody who she might have turned to if things had been different.
6–What do you love about the setting of your book? 
Australia is a place of extremes – heat, colours, light and space all play out on a huge scale. I loved writing these extremes into the book, especially the heat, which is a great metaphor for all that anger and resentment, lust and betrayal! I think there's a real tradition building of Australian-set crime and mystery writing, as it's such an evocative place and people are fascinated by it as a setting. A good alternative to the chill of skandi-noir.
7 -Are you a plotter (follow an outline) or a pantster (write by the seat of your pants)?
I'm a plotter but only up to a point. I like to know what's going to happen but I also know I'll have new ideas along the way and the things I thought were important at the start might end up getting deleted. That's what keeps it interesting!
8–What is an ideal writing day for you? 
One where there's nothing in the diary and I have the house to myself. I like to drink tea and write undisturbed for the whole morning, while my head is fresh but my inner critic is still asleep. On an ideal writing day the whole book will feel possible and I'll know what needs to happen, the words and ideas will appear from nowhere and they will be the right words and ideas. It's a sort of alchemy sometimes. Those days are the reason we writers keep going. If only there were more of them!
9–Do you listen to music while you write, need total silence, or do you have the TV on?
I prefer quiet, or the white noise of a café, as long as they don't have their music up too loud. I am never without a pair of earplugs. My favorite place to write is on trains, with a table and a window seat. The longer the journey the better!
10– How do you approach research? 
I research as I write. The story bends to fit the research sometimes. I'd written about 20,000 words of The Silence, and had a whole cast of characters, before I decided what I wanted Steve, one of my protagonists, to do for a living. I then read everything I could find about the Stolen Generation and I fitted his character and the plot around what I learned. Then I went back and tidied it all up. The research doesn't always appear on the page but it's all there somehow, it enriches the book.
11–What is your publishing journey story? 
It's a long one! It took me about 7 years to write the book, fitting it around work and family life. I didn't have any publishing connections and I made a cold submission to several agents in 2018. I was lucky to be signed by Nicola Barr at The Bent Agency, who worked with me on the book through two more drafts. It was early 2019 when my book sold to Harper Collins and I then worked with two incredible editors, in the US and the UK, to get it to really shine. I've been staggered by the amount of work that's involved in making sure a book is well published. I'm very proud to be part of the publishing industry.
12–Do you have critique partners/writing groups you want to give a shout-out to? 
I met some great friends on the Faber Academy course, and have been getting to know some writers who are also being published this year through a Facebook group – we call ourselves the Savvies. I met a good friend on an Arvon writing retreat about 5 years ago – Francesca Jakobi, who has been my rock, and whose feedback is always on point.
13–What're the most frustrating things about being an author? 
Writing a novel is an exercise in perseverance and patience. You can't rush it. I don't always find that easy.
14–What's your favorite scent?
Freshly baked bread.
15–What movie will you watch no matter what if it's on TV? 
Whistle Down the Wind with Hayley Mills and Alan Bates.
16–Do you like breakfast, lunch, or dinner best? 
I'm going to be awkward and say brunch. I rarely eat before 11 in the morning and then I really enjoy something like an omelette with lots of veggies.  
17–What's one thing you wish you knew more about? 
So many things. I've realized since I started writing and researching The Silence that I have huge gaps in my knowledge around British colonial history. I've asked around among friends and teachers, and it seems I'm not alone. It's barely covered in British schools, and most British people don't know much about the atrocities carried out in claiming and settling Australia as a colony. I find that troubling.
18–What's the silliest thing you've recently done?
I'm writing this with my left hand (I'm right handed) because I smashed a teacup and did some serious damage to my little finger. For the next 12 weeks I'm in a splint and my right hand is pretty much out of action. Not ideal for an author!
19–What can readers expect from you next? 
I'm working on a spooky mystery set in contemporary London, where the new inhabitants of a Victorian house have to stop history from repeating before it's too late. It will have characters you can root for and an atmospheric setting, with a dual timeline showing how dramatically the fortunes of a house and its inhabitants can change over time.
20–How can readers reach you?
I have an author website where you can sign up for my newsletter – www.susanallott.com. I'm on twitter @susanallott Instagram @susanallottauthor and facebook @sallottauthor.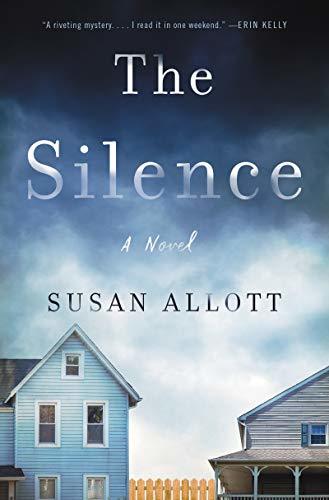 Combining the emotional power and dual narrative style of Before We Were Yours with the nuanced, layered, and atmospheric mystery of The Dry, a powerful debut novel revolving around a shocking disappearance, two neighbor families, and shameful secrets from the past that refuse to stay buried.
It is 1997, and in a basement flat in Hackney, Isla Green is awakened by a call in the middle of the night: her father phoning from Sydney.  30 years ago, in the suffocating heat of summer 1967, the Greens' next-door neighbour Mandy disappeared. At the time, it was thought she had fled a broken marriage and gone to start a new life; but now Mandy's family is trying to reconnect, and there is no trace of her. Isla's father Joe was allegedly the last person to see her alive, and now he's under suspicion of murder.
Isla unwillingly plans to go back to Australia for the first time in a decade to support her father. The return to Sydney will plunge Isla deep into the past, to a quiet street by the sea where two couples live side by side. Isla's parents, Louisa and Joe, have recently emigrated from England–a move that has left Louisa miserably homesick while Joe embraces this new life. Next door, Steve and Mandy are equally troubled. Mandy doesn't want a baby, even though Steve–a cop trying to hold it together under the pressures of the job–is desperate to become a father.
The more Isla asks about the past, the more she learns: about both young couples and the secrets each marriage bore. Could her father be capable of doing something terrible? How much does her mother know? What will happen to their family if Isla's worst fears are realized? And is there another secret in this community, one which goes deeper into Australia's colonial past, which has held them in a conspiracy of silence?
Deftly exploring the deterioration of relationships and the devastating truths we keep from those we love, The Silence is a stunning debut from a promising literary star.
Women's Fiction Psychological | Thriller Psychological [William Morrow, On Sale: May 19, 2020, Hardcover / e-Book, ISBN: 9780062983558 / eISBN: 9780062983558]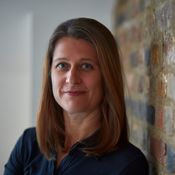 Susan Allott is a British author who lived and worked in Sydney, Australia in the late nineties. She now lives in south London with her children and her very Australian husband. The Silence is her first novel.