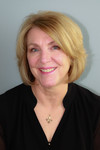 I've always been curious about the working of the human mind; which has certainly come in handy during my career as a fiction writer. It doesn't matter how cool your plot is if your characters are acting…well, out of character. I spend a lot of time before I ever start writing a book working on my characters' backgrounds and psyches.
When I began planning my romantic suspense SLEEP NO MORE, I was looking for something that was a deep-seated part of my heroine that could present a danger in itself, as well as lead to danger from external forces. When sleepwalking came to mind, I immediately knew I had just the ticket. The research into sleepwalking made me more certain that I wanted to wrap this book's plot around it.
To read more of SLEEP IS IT REALLY SAFE please click here.