People often ask me where I get the ideas for my books. And I wish I had a response that involved dreams or visions or muses, but I don't. Because I write contemporary commercial fiction, set in Small Town, America, ideas come at me every day – and often in the most mundane ways. I read a newspaper article. I have a conversation with a friend or a stranger. I hear a song on the car radio. Once the seed is planted, my mind starts to sort through the myriad ways of telling the story.
A quick tour of my previous books will help illustrate the process. My first book, THE GOOD LIFE, is a story about the definition of success, as seen through the eyes of a wealthy, mid-western, CEO's wife. A CHANGING MARRIAGE is a look at what can happen in a marriage after the honeymoon is over and life's challenges test love's limits. The Summer Cottage is a novel about competition, sibling rivalry, and the strength of the family bond, set in a beach house on the Connecticut shoreline. And EVERY OTHER WEDNESDAY parses what mid-life crisis looks like for three, recent empty-nesters looking for a new identity.
IT STARTED IN JUNE follows this same pattern, with one significant difference. Protagonists Grace Trumbull and Bradley Hanover have never been part of my life, outside of the pages I wrote. All of my other protagonists have come more directly from experience – from living in a corporate town in Michigan; from being married for a few decades; from spending part of every summer at my mom's cottage; and from feeling the indecision about the purpose of life when my boys left home. Grace and Bradley? I had no idea who they were until I chose them to explore how two people come together when they might be better off apart.
We all know these couples, the mismatched lovers who appear to have nothing in common. And we wonder – at least I do – what is keeping them together. Grace is forty-two, divorced, childfree by choice, and one of the most valued employees at a media relations company. Bradley is thirty, romantically frustrated, born into privilege, and just beginning to make his mark professionally. A work assignment and an impulsive passionate evening fuse their disparate worlds. An unexpected pregnancy prolongs what could easily have been a six-week affair.
So, why did I choose Grace and Bradley to tell this story rather than more familiar characters? One/out of curiosity, I wanted to write about a non-traditional relationship. And since women often date and marry older men, and men often pair up with younger women, I decided the woman would be older than the man by enough years to matter. Two, I wanted the male character to be an emerging adult, rather than a fully-molded man, to give credence to his flexibility and uncertainty. Three, I wanted to be inside the head of a woman who has no interest in motherhood. And four – I wanted to dump my suppositions, assumptions, prejudgments, and observations into a blender and push liquefy!
Telling a familiar story – the coupledom of dissimilar people – with unfamiliar characters, allows the reader to examine this common phenomenon less dismissively. With the exfoliation of Grace's and Bradley's age difference, their drastically different childhoods, and their divergent personas, one is able to determine if their core values are in sync and, futher, whether or not it really matters. Powerful obstacles block the road to easy love for Grace and Bradley. What they must determine is if hard love is worth the effort.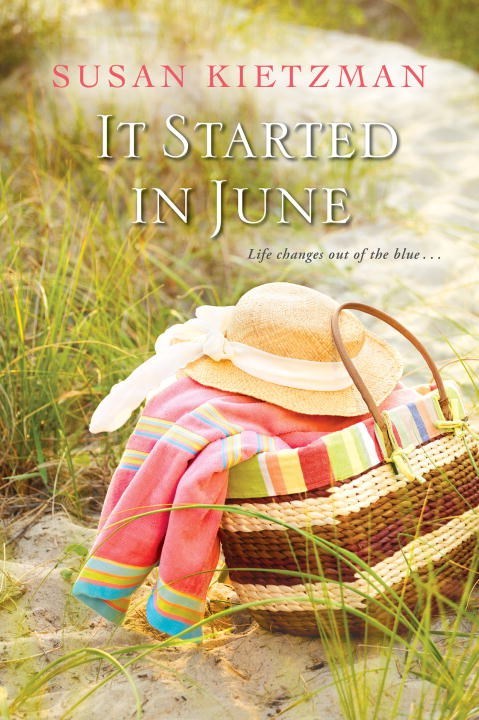 Susan Kietzman's engrossing and thought-provoking novel explores the choices and revelations that come with life's most unexpected events.
Grace Trumbull's after work drink with Bradley Hanover, a handsome younger colleague, on a warm summer night turns into an impulsive, intimate encounter. After a few weeks of exhilarating secret dates, Grace—forty-two and divorced—realizes she's pregnant.
For Grace, whose estranged mother refers to her own teenage pregnancy as her biggest mistake, the prospect of parenthood is daunting. She's just been made vice president of a media relations company and is childfree by choice. Still, something deeper than her fear makes her want to keep the baby. She knows she can be a better, more capable parent than her mother was to her.
As months pass and seasons change, Grace questions her decision to include Bradley in her plans. But they continue to navigate their complicated relationship, each struggling with what it means to make a commitment to someone. Most importantly, Grace begins trusting her instincts—maternal and otherwise—finding courage that will guide her through an uncertain future ripe with new possibilities…
Romance Contemporary | Women's Fiction Contemporary [Kensington, On Sale: May 29, 2018, Trade Size / e-Book, ISBN: 9781496714220 / eISBN: 9781496714237]

Doing the right thing for the wrong reason or the wrong thing for the right reason?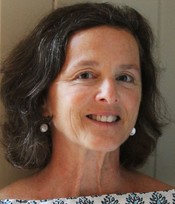 Susan Kietzman writes contemporary American fiction. Her protagonists face every day challenges and issues, and make decisions that affect the direction and quality of their lives. Before dedicating all her writing time to fiction, she wrote in several other capacities – as newspaper reporter, corporate client wordsmith, and museum fundraiser. She also taught English and public speaking at two community colleges. IT STARTED IN JUNE is her fifth novel. Her previous novels are EVERY OTHER WEDNESDAY, THE SUMMER COTTAGE, A CHANGING MARRIAGE, and THE GOOD LIFE.
Win a copy of IT STARTED IN JUNE plus a beach towel. It's a perfect summer read combination!