Defending Harlow is a story of second chances. Harlow and Black knew each other in high school but didn't run in the same circles. When he meets back up with her years later, Black is immediately attracted, except Harlow has written off dating, especially because she's dealing with trying to keep the residents in the women's shelter she works at safe.
Harlow always had a crush on Black but figured he was out of her league, and it's impossible to date him now that he's showing interest because she's absolutely positively decided that she's done with dating. She's had bad date after bad date and figures she's just not meant to be with someone. The proof is in her last five horrible dates:
1. The guy who kept leaning over the table and stealing food from her plate without asking.
2. The man who ordered for her, which she thought was nice, until he started asking about how many calories were in each dish and then ordered her the baked chicken with vegetables and no butter.
3. The date who did a background check on her to make sure she didn't have any skeletons in her closet that would make her an inappropriate wife.
4. The guy who took her fishing, and proceeded to ignore her the entire time.
5. And the man who took the cake was the one who when a cop tried to pull him over for speeding, decided to make a run for it. He managed to get far enough ahead of the police officer that he felt safe enough to stop. Then he opened the door and took off, leaving her there to be handcuffed, frisked, and questioned by the cops.
But after agreeing, reluctantly, to go on a "non-date" with Black, she goes on another. Before she knows it, she is hanging out with him all the time and he is going out of his way to make their "time" together special.
One of her favorite "non-dates" is when Black takes her to Manitu Springs, a cute little touristy town near Colorado Springs. They buy some delicious chocolate and spent time looking at all the artesian arts and crafts that are for sale. Spending time with him is easy. She feels comfortable and safe anytime she hangs out with him. Harlow realizes he's the person she wants to call when something good or bad happens. The kind of chemistry she feels with Black is something she's never felt before and decides to just go with the flow.
Of course, right after things start going well between the two of them, an outside threat raises its ugly head and they might not have a chance to see where things can go between them after all…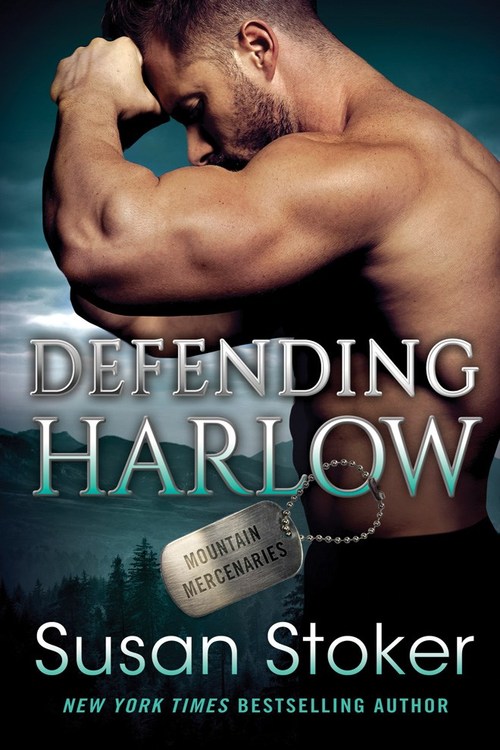 Danger rises and love is threatened in New York Times bestselling author Susan Stoker's fourth book of the Mountain Mercenaries series.
Lowell "Black" Lockard, former Navy SEAL, has watched his fellow Mountain Mercenaries settle down with the women of their dreams, but he's convinced he doesn't need love. Then he gets a call from Harlow Reese—a chef at a local women's shelter—and begins to reconsider his decision.
After being continually harassed by a local band of punks, Harlow asks Lowell to give the women of the shelter lessons in self-defense. She doesn't expect him to take such a special interest in her safety, but he insists on escorting her to and from work, never taking no for an answer. Not that Harlow minds the personal touch…especially when it's coming from her former teenage crush.
Despite her long history of bad dating luck, seeing Black again makes Harlow rethink her self-imposed celibacy. Easy on the eyes and hard to forget, the man has morphed into an alpha stud. And Harlow may be exactly the type of woman Black is looking for. Making her feel safe isn't only a duty; it's a pleasure. But the threats are escalating. The motives are a mystery. And as the danger burns almost as hot as their passion, there's much more at risk than their hearts.
Romance Suspense | Romance Military [Montlake Romance, On Sale: June 4, 2019, Trade Size / e-Book, ISBN: 9781542042802 / ]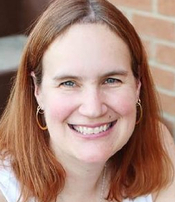 Susan Stoker is a New York Times, USA Today, and Wall Street Journal bestselling author whose series include Ace Security, Badge of Honor: Texas Heroes, SEAL of Protection, Unsung Heroes: Delta Force, and Mountain Mercenaries. Married to a retired army noncommissioned officer, Stoker has lived all over the country—from Missouri to California to Colorado to Texas—and currently lives under the big skies of Tennessee. A true believer in happily ever after, Stoker enjoys writing novels in which romance turns to love.