Hi, Susan! Welcome to Fresh Fiction! Please tell us about yourself and your new book, THE LOST AND FOUND BOOKSHOP.
First of all, thank you for making this a fun conversation. You're the first real person I've talked to all day, since I'm deep into my book-in progress.
This is my favorite moment in the life cycle of a book–the moment it finds its way into readers' hands. Suddenly it's not my baby anymore. It belongs to the readers, the reviewers, the book groups, the librarians, and I can't wait for them to read it.
I wrote this book during a momentous year in my life. It reflects one of my sweetest fantasies–owning an independent bookshop. Even when I was a little girl, I used to imagine what it would be like to live in the garret of a creaky old building, above a bookstore that is a vibrant community center.
The fantasy comes to life on Perdita Street in San Francisco's historic district. Natalie Harper is a wine exec in Archangel, California (shout out to readers of The Apple Orchard and The Beekeeper's Ball). She never planned on taking over her mother's beloved but struggling bookshop. She never planned on being in charge of her aging grandfather. But in a single moment, everything in her settled, predictable life changes.   
Something I know so many readers miss perusing through bookstores. Do you have a favorite bookstore? Or one that inspired the shop in this book?
The Lost and Found Bookshop is made up of my favorite elements of my favorite bookshops–the massive inventory of El Ateneo in Buenoes Aires, the history and mystery of Shakespeare & Company in Paris, and the hometown feel of a hundred fiercely independent bookstores I've had the privilege of visiting in my 30+ years as a published author.  
My 3 local bookstores are Eagle Harbor Book Company here on Bainbridge Island, Liberty Bay Books in Poulsbo, which is owned by my friend and fellow author Suzanne Selfors, and Ballast Book Company in Bremerton, Washington. All three provide signed books on request, so please request! Shop Indie!
San Francisco, the setting of your novel, is famed for its storied history, unique architecture, and vibrant city life. Why did you set your novel here? Was it the plan from the start, or did you consider other locations?
It had to be San Francisco because of the historical backstory of the actual building Natalie inherits. In my research I discovered that men being deployed to the Philippines (Spanish American War) sometimes left "artifacts" in the walls of their favorite saloons. Often it was the only place they could think of for safekeeping.
 And also, of course, SAN FRANCISCO. I really loved Natalie's nostalgic memories of growing up there in the 90s.
Your main character, Natalie, has just lost her mother and upends her life to figure out what to do with the bookshop, but also with her own life. How did the character of Natalie form in your head, and what do you think readers will love about her most?
I love writing about a character at a moment of change or transition in her life. Readers might not love Natalie instantly, because she's living the life she THINKS she wants–when her secret soul yearns for something altogether different. Once readers relate to that, I think they'll root for her as she embraces a completely different and unexpected journey.
Tip: Notice Natalie's clothes as she moves through her story. They reflect her "trying on" different identities. In the end, she's dressed like us–in our sweats and yoga pants in the pandemic!
The cast of characters in this book is delightful! Was there one in particular who stole the show when you were writing this book?
That would have to be Natalie's grandfather, Andrew. She calls him Grandy. He's based on my two grandfathers and a bit on my own dear mum, who is 89 and now lives with us.
Summer is here, and even though things are a little crazy right now, what are some of your favorite summer activities?
I'm lucky enough to live at the beach, and the Pacific Northwest is a magical place in the summer. As I write this, it's 10pm and I can still see Mount Rainier in the distance. Out come the kayaks and paddleboards. We launch our boat and spend way too many happy hours putting around Puget Sound.
People who come to visit get a surprise ride from the airport to our house–in the boat!
What can readers expect from you next?
American Princess, the story of a white-privilege empty nester who has to–wait for it–reinvent her life when she discovers a shocking truth about her marriage.
Readers of the Calhoun Chronicles, my series of historical novels, will get a fun little surprise in this book.
Rapid Fire Random Questions
Favorite candy: Those soft gummy things that are liquid inside and spew in your mouth. They're from Germany and I can't remember the name.
Favorite way to be kind to yourself: All-day read-a-thon
Best compliment you recently gave to someone: I told my granddaughter she smells like a caramel cupcake.
Favorite flower: Starburst lily, smells like heaven and reminds me of a VERY romantic time with Jerry at the Peninsula Hotel in Hong Kong.
Random interesting fact you like to tell people:  The average American woman speaks 30,000 words per day.
Best vacation you've ever taken: Fraser Island, Queensland, Australia. I got engaged when I found a message in a bottle at Lake McKenzie. You have to go there. You HAVE to.
Earliest celebrity crush: Donny Osmond, duh.
Cake or pie: Hummingbird cake and strawberry rhubarb pie
Last book you read that you really LOVED: Reading it right now! HOMEGOING by Yaa Gyasi.
You have a totally free afternoon – no deadlines, no obligations, no Twitter notifications!  What do you do?: Read books. You're probably sensing a pattern by now. Before the pandemic, I might have said I'd do some stunt cooking, but I've had my fill of cooking!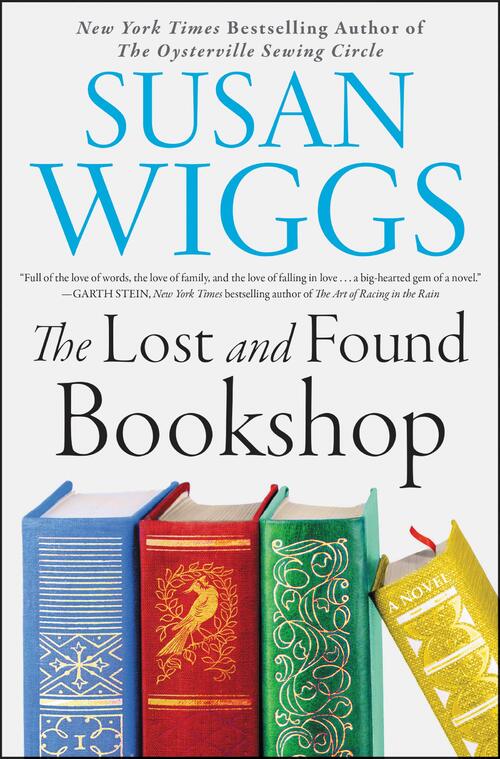 In this thought-provoking, wise and emotionally rich novel, New York Times bestselling author Susan Wiggs explores the meaning of happiness, trust, and faith in oneself as she asks the question, "If you had to start over, what would you do and who would you be?"

There is a book for everything . . . 
Somewhere in the vast Library of the Universe, as Natalie thought of it, there was a book that embodied exactly the things she was worrying about.
In the wake of a shocking tragedy, Natalie Harper inherits her mother's charming but financially strapped bookshop in San Francisco. She also becomes caretaker for her ailing grandfather Andrew, her only living relative—not counting her scoundrel father.
But the gruff, deeply kind Andrew has begun displaying signs of decline. Natalie thinks it's best to move him to an assisted living facility to ensure the care he needs. To pay for it, she plans to close the bookstore and sell the derelict but valuable building on historic Perdita Street, which is in need of constant fixing. There's only one problem–Grandpa Andrew owns the building and refuses to sell. Natalie adores her grandfather; she'll do whatever it takes to make his final years happy. Besides, she loves the store and its books provide welcome solace for her overwhelming grief.
After she moves into the small studio apartment above the shop, Natalie carries out her grandfather's request and hires contractor Peach Gallagher to do the necessary and ongoing repairs. His young daughter, Dorothy, also becomes a regular at the store, and she and Natalie begin reading together while Peach works.
To Natalie's surprise, her sorrow begins to dissipate as her life becomes an unexpected journey of new connections, discoveries and revelations, from unearthing artifacts hidden in the bookshop's walls, to discovering the truth about her family, her future, and her own heart.
Women's Fiction Contemporary [William Morrow, On Sale: July 7, 2020, Hardcover / e-Book, ISBN: 9780062914095 / eISBN: 9780062914132]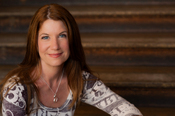 Susan Wiggs's life is all about family, friends…and fiction. She's been featured in the national media, including NPR's Talk of the Nation, and is a popular speaker locally and nationally.
From the very start, her writings have illuminated the everyday dramas of ordinary people. At the age of eight, she self-published her first novel, entitled "A Book About Some Bad Kids."
Today, she is an international best-selling, award-winning author, with millions of copies of her books in print in numerous countries. Her books celebrate the power of love, the timeless bonds of family, and the fascinating nuances of human nature.
She lives with her husband and family at the water's edge on an island in the Pacific Northwest, where she divides her time between sleeping and waking.