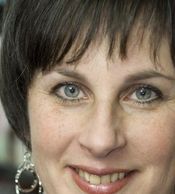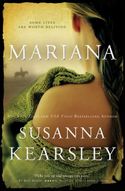 Back when MARIANA was first published, in the early 1990s, most paperback originals (as books published first in mass market paperback format were called) had only a few weeks or months of life in which to find their readers, before they were shunted off the bookstore shelves by the next season's new releases, so it's always heartening to see a book that came and went so briefly get a second chance to find the readers who might like it.
But with each re-release, there always comes that moment when the proofs arrive to be corrected, and I read a sentence over and I see its flaws in hindsight, and I wonder whether I should maybe change it, just a little.
The Russian writer Tolstoy once confided to his friend, Aleksandr Borisovich Goldenweiser: "I scarcely ever reread my published writings, but if by chance I come across a page, it always strikes me: all this must be rewritten; this is how I should have written it."
I've felt twinges of that, too, from time to time. Whenever I read one of my early books I feel a little like I'd imagine a carpenter feels when he looks back at the first chest of drawers that he ever made—I see all the rough spots; the places where things don't join up quite as neatly as I'd join them now, and the bits that I ought to have polished a little more.
But that book is the product of who I was then, and my skills at the time. It came down on the page in the way it was meant to, and now it's a kind of an artifact, and since I worked in museums I never like messing around with an artifact.
Some people argue a book of that age should be updated, but in my view it's not simply a matter of putting in cellphones and such, because once you give a character a cellphone you immediately change the possibilities of how they act within the story, and if they don't act that way you have to find a reason why, and pretty soon you're tinkering so much with plot and motivation that the whole thing falls to pieces, and it's not the same book anymore.
So unless something's blatantly wrong (such as calling a character by the wrong form of address) I don't change it. That's why, if you read MARIANA, you'll notice the characters don't carry cellphones, and still smoke in pubs.
It's my personal preference, to let the book be. Other writers—good writers—feel differently. What do you think? Do you like it when writers bring books up to date and rework them, or do you prefer the originals?   Two commenters will win a copy of MARIANA. US / Canadian addresses only please
To comment on Susanna Kearsley's blog please click here.