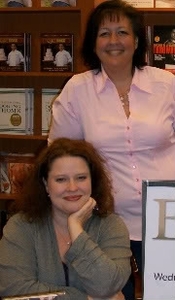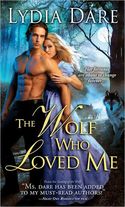 "Those penniless Hadley brothers." Weston, Grayson and Archer have heard themselves described as such their entire lives.  The comment usually occurs along with a slur about their recent behavior in society. You see, the Hadley brothers not only have pockets to let, they also like to stir up trouble at every opportunity. These gentlemen like to gamble, they enjoy a good brawl (often with one another) and they don't believe in following society's rules. Not at all.
We first met Weston Hadley and his brothers in THE TAMING OF THE WOLF. They just happen to be Dashiel Thorpe's younger, unclaimed, half-brothers, though society isn't aware of the connection. If they are aware, no one brings it up. It's simply too outlandish. The very thought that such a lofty lord would have siblings without a shilling to their names would shock the stockings right off the Duchess of Hythe. Dash's father had an affair with Dash's mother which is how Dash came to be, and then the viscount went on to marry and produce these three blights on society.
In THE TAMING OF THE WOLF, Caitrin, Lord Eynsford's witchy wife, sets about the process of uniting the three brothers with her husband Dashiel, and invites Archer Hadley to visit them to discuss some land he has been trying to sell to weight the family's coffers.  One thing becomes immediately clear – these young gentlemen are in serious need of an alpha, and Dashiel is more than ready and capable of filling the role. The first thing Dash does is hire a governess for them all to teach them how to behave in polite society.  Can you imagine what it's like to herd cats? That's much like the role this governess plays in their lives.
It's unfortunate for Lady Madeline Hayburn that she stumbles across Weston Hadley on the night of the full moon.  She walks up on him just as he shifts into wolf form.  So, now this Hadley gentleman isn't just poor and a trouble-maker, he's also a Lycan. A wolf in gentleman's clothing.  Only he's not wearing any clothing at all when he chases Madeline into the dark woods, knocks her to the ground and shifts back to human form. At that point, he's one hundred percent man. One hundred percent naked man.
The only choice at this point is to haul the woman off to Gretna Green to marry her, so that she'll be forced to keep his secrets.  Have you ever done anything outlandish so someone will keep a secret of yours? Two commenters will win THE WOLF WHO LOVED ME (US / Canada mailing addresses only, please)
Regency England Has Gone to the Wolves!
Lady Madeline Hayburn Has Money Problems…
Specifically, she has so much of it that she's dogged by fortune hunters, including her bewilderingly attractive, penniless neighbor, with his wild nature and uncouth manners…
Weston Hadley Has An Identity Crisis…
Specifically, he's just turned into a wolf while Madeline was watching. Now it's up to the regal lady to tame the wild beast… if she can…
ABOUT THE AUTHORS
LYDIA DARE is the writing team of Tammy Falkner and Ava Stone, who have written two paranormal historical romance series. Both Tammy and Ava are active members of the Heart of Carolina Romance Writers and live near Raleigh, North Carolina. Together they are working on the next book in their new paranormal historical series as Lydia Dare, Wolfishly Yours, set to release in November 2012.  For more information, please visit http://www.lydiadare.com/.
To comment on Lydia Dare's blog please click here.