Dear Reader,
IN SEARCH OF SCANDAL is the story of Will Repton, an explorer for the East India Company, who survives a grisly massacre at a Catholic mission in Tibet. Severely wounded and delirious with fever, Will is returned to England, where the reports of his travels have been published by the press and have ignited the imagination of London—and Charlotte Baker in particular.
Charlotte is the Incomparable of the Season, for the third season in a row, but the popular and beautiful society miss has yet to receive an acceptable offer, and has yet to fall in love. Prone to daydreams of romance and adventure, Charlotte is desperate to meet Will—the heroic explorer whom she already imagines herself passionately connected. And as Charlotte is common-born, and linked to a scandal-ridden brother and sister, she believes the husband of her dreams is not an aristocrat, but a self-made man. A hero, like Will.
But love is the last thing on Will's mind. The trauma of the attack has left Will with nightmares, guilt over his best friends' murders, and the terrible knowledge that he may have left an innocent child behind. The only thing left for him to do is return to Asia and find the child. Without the money to sail, Will is forced into the uncomfortable world of the ton to seek investors for a plant-hunting expedition. And that brings him into the unmapped world of Charlotte Baker—a woman so buoyant, happy and seemingly enamored with him, that he has no idea how to navigate her.
Through the London Explorer series, a question arises as to why the mission was attacked, leaving Will's best friends dead and the French missionaries' youngest daughter an orphan. When the search for the orphaned child draws explorer Seth Mayhew to India, the mystery deepens in the arrival of the wounded Colin Rivers. Books two and three are Seth's and Colin's stories. I hope a fourth and fifth will continue the storyline.
I hope readers who enjoy a wounded, brooding, sensitive hero (as I do), will enjoy the London Explorers. The focus is not the mystery or action, as I don't usually enjoy romances that veer too far into adventure. The love that develops between Will and Charlotte, and my other heroes and heroines, is what I find most satisfying to write.
Historical romance is the genre I truly love. Nothing makes me happier than to tuck into a historical and escape for a few, precious hours, and I hope readers will find the same enjoyment in The London Explorers.
Susanne Lord is a writer of Victorian-era romance and author of the London Explorer series published by Sourcebooks. Originally from Okinawa, off-base and on, she now makes her home in Chicago where she is an active member of Chicago North RWA. When not writing, attending theater or reading, she enjoys hiking the English countryside and visiting historic homes and gardens.
FACEBOOK | TWITTER | PINTEREST | GOODREADS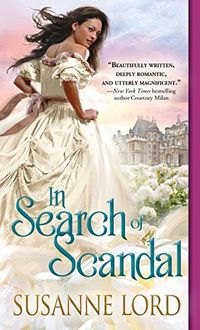 A DARING EXPLORER
All of London is abuzz with the tale of Will Repton. The lone survivor of a massacre in Tibet has returned to England a hero, but the traumatized explorer has no time for glory. Another dangerous expedition awaits. Nothing will deter him from his quest, and no one will unearth his secret—until Will meets Charlotte Baker.
IS NO MATCH FOR AN ADVENTUROUS HEART
Vivacious Charlotte Baker also has a mission—to find a man whose bold spirit matches her own. When she meets Will Repton, she immediately recognizes him as her soul mate, and she's naively willing to turn her back on the rules of propriety to ensnare him. Will is torn between his fascination with Charlotte and his vow to finish his quest. He knows what it is to risk life and limb—but what if his most perilous adventure doesn't lie across an ocean, but within his own lost heart?