When you're not writing, or reading, what is your go to activity for relaxation?
Well, this question is impossible. Writing and reading historical romance are my two modes of relaxation. Without them, I don't relax. I do relax a little on my one vacation a year to England, but I'm thinking that's not a great answer. Sleeping relaxes me. Can I say sleep?
There's not a lot of time for relaxation because there's always other demands on my time. Literally, every friend I'm thinking of at this moment would relate to that: a stay-at-home-mother of five, a social worker, an investigator for the Illinois DCFS, a university professor, a social media consultant, and a scriptwriter for corporate training programs. I think nearly every woman my age can relate to not having time to relax.
For the past 12 years, I've worked 45-50 hours a week as an advertising producer with continual deadlines. Some days are easier than others, of course. Others are worse. After work, there's my writing and promoting the writing. Even snapping pictures during my day to share on Facebook or Twitter falls into family-friend-reader outreach, and that doesn't really relax me, though it is less taxing on my brain. (So that may venture a little into the realm of fun, I suppose. Maybe. But not really.)
And I'm unmarried without children, or even a pet to feed or clean up after. Writers who juggle family commitments and full-time jobs and write more than two full-length books a year are like unicorns to me—no. They're more like the claymation Medusa from the 1981 movie, Clash of the Titans. Remember her? With the snake-hair and rattle-snake tail and green, glowing eyes that almost turned Harry Hamlin to stone? That's a little how I envision those women. Monsters who wouldn't spit on you if you were on fire. (They're probably perfectly nice and fine. Probably.)
Okay, so if sleep isn't an interesting answer, here's another. On the nights I don't write or read I go to a live theater. Theater in Chicago is the best in the world. The best. I can't even listen to a New Yorker, Londoner or some artistic director from an avant-garde company in Amsterdam claim they've got the best city, because they'd be wrong. Also, sad and deluded and sad. Chicago is the best city for theater. I'm not talking musicals—totally different thing, Broadway kills it for musicals. But theater though. Our community of actors, directors, playwrights, set designers, dramaturgs, theater spaces and audiences are the best in the world. Period. It's that simple.
All right. Maybe theater doesn't relax me, either, as I'm getting puffed up just thinking about it. These days, maybe I don't relax. I'm answering this question at nine o'clock on a Tuesday, in a conference room at my office, eating the second half of a Jimmy John's sub that I bought for lunch. (Tuna salad doesn't go bad that fast, right?) Like every other woman I know, I'll relax when I go to bed tonight (with a book). So… can I say sleep? Yeah, I think I'm gonna have to say sleep.
GIVEAWAY
What do you do to relax? One reader will get a copy of DISCOVERY OF DESIRE so you can escape to India too!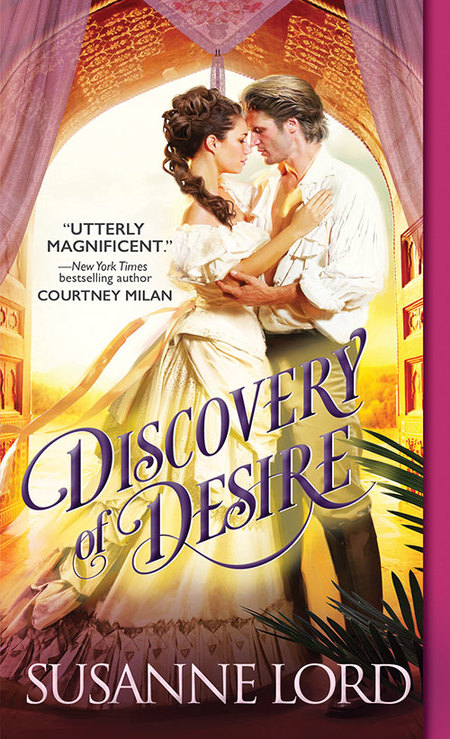 "If you like your romance with the sweetness of Mary Balogh's novels or the anguish of Sherry Thomas', this is one to cherish." —Kirkus Reviews, STARRED Review
The one man who's not looking for a wife
Seth Mayhew is the ideal explorer: fearless, profitable, and unmarried. There is nothing and no one he can't find—until his sister disappears en route to India. His search for her takes him to Bombay, where Seth meets the most unlikely of allies—a vulnerable woman who's about to marry the wrong man.
Discovers a woman who changes his dreams forever
Teeming with the bounty of marriageable men employed by the East India Company, Bombay holds hope for security for Wilhelmina Adams. But when the man she's traveled halfway around the world to marry doesn't suit, Mina finds instead that she's falling in love with a man who offers passion, adventure, intimacy—anything but security…
Romance Historical [Sourcebooks Casablanca, On Sale: September 6, 2016, Paperback / e-Book, ISBN: 9781492623533 / eISBN: 9781492623540]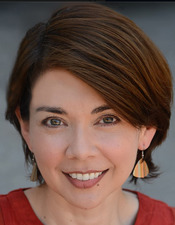 Susanne Lord is a writer of Victorian-era romance and author of the London Explorer series published by Sourcebooks. Originally from Okinawa, off-base and on, she now makes her home in Chicago where she is an active member of Chicago North RWA. When not writing, attending theater or reading, she enjoys hiking the English countryside and visiting historic homes and gardens.