Welcome to Fresh Fiction, Susie! Please introduce yourself and tell us a little bit about your new book, STORIES THAT BIND US.
Thanks for having me! Oh, where to start. I live in West Michigan with my husband and our three super cool kids (not to mention the cat, Flannery). I am so excited for readers to get their hands on Stories That Bind Us! It's a novel about Betty Sweet and her nephew Hugo and how story brings them together. 
Set in the 1960s in the Midwest, STORIES THAT BIND US offers a unique perspective about a changing society. What made you want to explore this time period in American history? What do you think will surprise readers about this setting and time?
I've always been fascinated by the 1960s. I think, in part, it's because that was the decade in which my parents came of age. They've always shared stories of what it was like for them and, as I researched for this book and All Manner of Things (set in 1967) it was really great to connect with them even more about their teen years.  
I think it might surprise readers to know that in the 1960s a woman wasn't allowed to show her belly button on television! Even for men it was taboo. This remained a rule (although frequently broken) until the early 80s. Midriffs were fine (think I Dream of Jeannie), belly buttons? NO! 
Betty is a recent widow and a finds herself a temporary caretaker to her sister's 5-year-old son. These are major life changes that happen close together! What do you think Betty learns about herself throughout some of these situations?
Throughout her life, Betty has admired the strength of her sister Clara. Clara is the one to fight back, to take risks, to speak her mind. Betty, however, never realizes that she too has that measure of strength. It just takes on the form of nurturing and comforting. Through her story, she learns that her gentleness is strength after all.
Family is a very important theme throughout this novel. How does Betty come to better understand and define what "family" means to her?
It's funny. Family always ends up being a thread in my novels. I think that's because I've long pondered what it means to be family. My search for the answer tends to become my characters' quest too. 
Betty had a pretty dysfunctional childhood and the first healthy and whole family she had was with her husband Norm, his siblings and parents. It's after she loses her husband that she begins to really treasure the stories that bind her to those dearest to her. 
Summer is finally here! What are some of your favorite things about summertime?
We live less than an hour from Lake Michigan. I love making the trip to what we call "The Big Lake" to swim (when it's warm enough), walk on the beach, and watch the sunset over the waves. If you ask me, summer doesn't get better than that!         
Everyone is always looking for a great summer read! What have you read recently that you loved?
Oh goodness. I've read so many good books this year! Veiled in Smoke by Jocelyn Green is a riveting read. The Ungrateful Refuge by Dina Nayeri was eye-opening. The Last Days of Summer by Steve Kluger was fun and heartwarming. Peace Like a River by Leif Enger was one of the most beautiful books I've read. Mercy. I love well written books. 
What can readers expect from you next?
I'm currently working on a novel which will release in 2021 about a family, living with after effects of the Vietnam War. It's told by three different members of the family in three different decades and I am enjoying every single minute with these characters.
Rapid Fire Random Questions (feel free to explain/elaborate on your answers as much or as little as you'd like)
Cats or dogs: Dogs. Just please don't tell my cat! She'd be vexed. 
Book you recommend the most: Okay For Now by Gary Schmidt. It's one of the best novels I've read which is saying a lot. 
Favorite smell: Lilacs! In my book My Mother's Chamomile a character says, "Heaven smells like lilacs, don't you think so?" Yup. I do!
Ketchup or mustard: Mustard! I even like it on my French fries.
You've been invited to a costume party – what do you dress up as?: Well, I didn't know how to answer this one, so I asked my kids. One said a dog, the other a donkey, the last said I should dress up as a writer. Ha!
What fictional city/location would you visit? I would take my family to Hogwarts! We're big Harry Potter fans. 🙂 
Favorite childhood movie: Annie! I remember seeing it in the theater when it first came out. I had the record, a red dress just like her's and everything. My mom wouldn't let me get the perm and dye my hair carrot red, though. Sigh.
How do you practice self-care?: For me, self-care takes on a few different forms. It might be a walk with my family in the woods or a few minutes playing the piano (I'm not great, but that's okay). It might be reading a book in the sunshine or cranking some worship music. Sometimes it's getting coffee with a friend or watching a performance of Shakespeare. 
Breakfast or dinner? Can I have breakfast for dinner? Because that's my favorite!
You have a totally free afternoon – no deadlines, no obligations, no Twitter notifications!  What do you do?: Put the whole family (except the cat) in the car and take off on an adventure! Days with my family are the very best kind.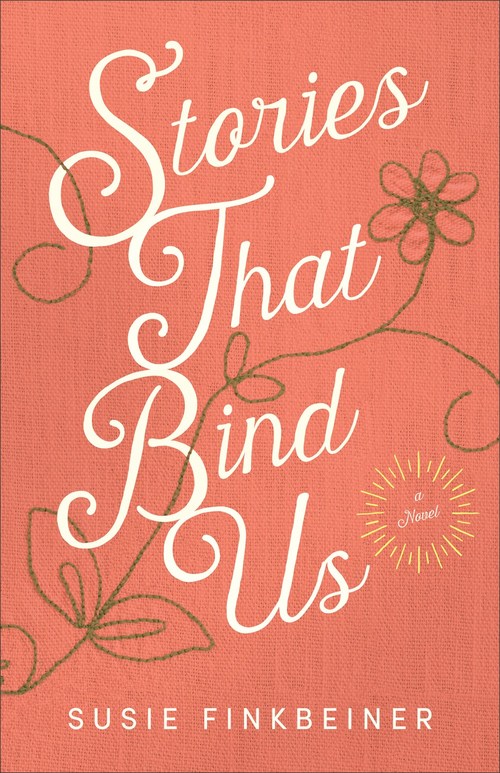 Betty Sweet never expected to be a widow at 40. With so much life still in front of her, she tries to figure out what's next. She couldn't have imagined what God had in mind. When her estranged sister is committed to a sanitarium, Betty finds herself taking on the care of a 5-year-old nephew she never knew she had.
In 1960s LaFontaine, Michigan, they make an odd pair. Betty with her pink button nose and bouffant hair. Hugo with his light brown skin and large brown eyes. But more powerful than what makes them different is what they share: the heartache of an empty space in their lives. Slowly, they will learn to trust one another as they discover common ground and healing through the magic of storytelling.
Award-winning author Susie Finkbeiner offers fans a novel that invites us to rediscover the power of story to open the doors of our hearts.
Inspirational | Women's Fiction [Revell, On Sale: June 2, 2020, Paperback / e-Book, ISBN: 9780800735708 / eISBN: 9781493423187]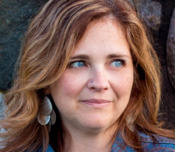 Susie Finkbeiner is the CBA bestselling author of All Manner of Things, which was selected as a 2020 Michigan Notable Book, as well as A Cup of Dust, A Trail of Crumbs, and A Song of Home. She serves on the Fiction Readers Summit planning committee, volunteers her time at Ada Bible Church in Grand Rapids, Michigan, and speaks at retreats and women's events across the country. Susie and her husband have three children and live in West Michigan.