The cottage appeared to be abandoned, but something about it took hold of Peyton.
The tall flight of steps leading up into the trees was worn but solid, taking him onto a deep porch that encircled it, framed with gingerbread bannisters. Between the water and the edge of the yard, if you could call it that, was a stand of mangroves so thick and tall that they would likely block the water view eventually, but for now they just made the house feel protected. He could hear Finn advising him: If there ain't no other shelter, why, head for the mangroves. They'll hold back the tide.
Walking the circumference of the cottage, Peyton could see that it was more porch than house. On the porch ceiling, he spotted two sturdy hooks about five feet apart. They likely had held a swing or a hammock at one time—long gone now. The whole structure from floor to ceiling was built of cypress. Its tall windows were all shuttered. Peyton unfastened the shutters covering one of them and peered inside. The place looked empty. He tried the front door, which immediately creaked open into a large room with a little kitchen built into one end and an oversized wicker chaise, apparently pulled in from the porch, sitting in the middle of the floor. A sole interior door led to a tiny bathroom. The rest of the one-room house was empty.
Every front-facing window had a mate on the back of the house. Its cross breezes must be amazing when those windows were all open. Finn had told him how important it was to get your windows right in a Florida house because they could save it from the pressure of a hurricane—let the storm blow through instead of blowing you away.
Peyton heard the wind kick up a bit, and the palms and bananas were now in constant motion,  making a sound that was part sigh, part click as the stiff fronds swayed up, down, and around. Returning to the porch, he looked out and saw that the turquoise water, usually smooth as glass, was getting choppy. Nothing major, just a slight motion—the kind of thing Finn had taught him to pay attention to.
Peyton had the strangest feeling that his father had been here, primarily because it was exactly the kind of place his dad loved—simple, authentic, quiet, and private. Private most of all. Peyton knew that he would be oddly homesick for this little house once he left it, but his better instincts told him to get back into town before the weather broke. He took one more look around in hopes of spotting something that might connect the cottage to his dad. But the house kept its secrets.
After closing the shutters and securing the front door, Peyton climbed down the steps and headed toward Duval. Now he heard distant thunder, and the wind was blowing at a steady clip. He had traveled only a couple of blocks when something stopped him. Slowly, he slid the aviators on top of his head and stood very still, as if the slightest movement might turn his vision to a vapor.
On the corner up ahead was a girl with long, auburn hair blowing in the wind. She was standing with her back to him, looking up and down the street as if she couldn't figure out which way to go. Nobody else had hair like that. Nobody. He recognized the white cotton dress with the wide belt that had clusters of strawberries all around it.
Peyton took a few tentative steps. "Lisa?" he called out.
She immediately whirled around. "Peyton?" The wind lifted her hair away from her face and swirled the skirt of her dress around her legs. He couldn't quite read her face—was it joy or shock that he saw there? Maybe a little of both?
Slowly, they took a few tentative steps toward each other before Peyton broke into a run. Without saying another word, he lifted her off the sidewalk and buried his face in her hair. Lisa was holding onto him as if she feared the tropical winds might take her. They were indeed getting stronger. Peyton felt a few pelts of rain hitting his back as he reluctantly lowered Lisa, still holding her tight against him, and kissed her forehead.
"We have to go or we're gonna get drenched," he said with a smile.
She nodded.
"Feel like takin' a little run?"
Lisa's eyes were glistening as she looked up at Peyton and nodded again.
"C'mon. I know a place that's real close." He took her by the hand, and they ran back to the empty cottage, making it up the steps and onto the porch just as the bottom fell out. Peyton had never seen such a rain, not even on Tybee.
Lisa's eyes were wide as she stared out at the scene—a treehouse view of tropical green swaying under torrential rain, the darkening sky above them, white-capping turquoise water just beyond the mangroves out front. Peyton wasn't paying much attention to the weather. After all this time and everything he had been through, he was actually in Key West with the girl he had dreamed of day and night, through mile after mile of heat and sweat and firehouses and strangers.
"You don't think it's a hurricane, do you?" she asked him.
"No," he said. "Just a storm."
Now they were both silently looking out at the water.
Finally, she turned to face him, staring at him with those blue eyes flecked with green—a whole ocean in Lisa's eyes. They were teary as she softly said, "This is the first time I've felt safe since I got here."
***
(c) Valerie Fraser Luesse, Revell, a division of Baker Publishing Group, 2020, reprinted with permission from the publisher.
***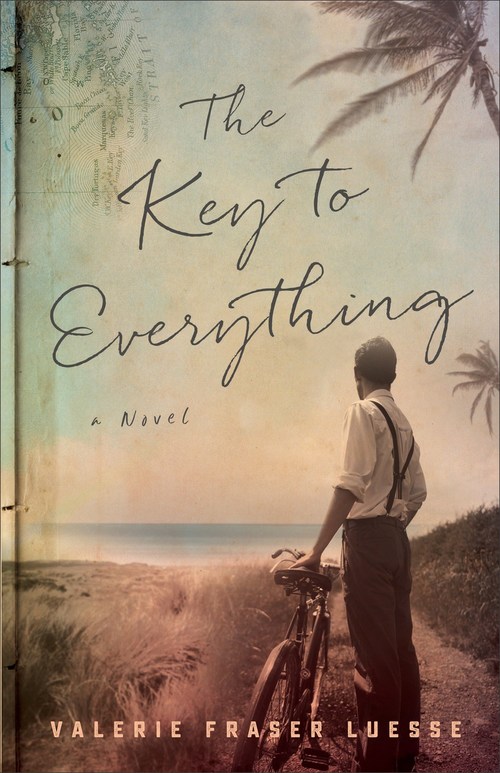 Peyton Cabot's fifteenth year will be a painful and transformative one. His father, the heroic but reluctant head of a moneyed Savannah family, has come home from WWII a troubled vet, drowning his demons in bourbon and distancing himself from his son. A tragic accident shows Peyton the depths of his parents' devotion to each other but interrupts his own budding romance with the girl of his dreams, Lisa Wallace.
Struggling to cope with a young life upended, Peyton makes a daring decision: He will retrace a journey his father took at fifteen, riding his bicycle all the way to Key West, Florida. Part declaration of independence, part search for self, Peyton's journey will bring him more than he ever could have imagined–namely, the key to his unknowable father, a reunion with Lisa, and a calling that will shape the rest of his life.
Through poignant prose and characters so real you'll be sure you know them, Valerie Fraser Luesse transports you to the storied Atlantic coast for a unique coming-of-age story you won't soon forget.
Romance Contemporary | Small Town | Inspirational Romance [Revell, On Sale: June 2, 2020, Paperback / e-Book, ISBN: 9780800737504 / eISBN: 9781493423309]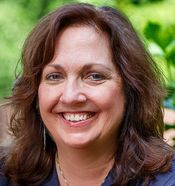 Valerie Fraser Luesse is an award-winning magazine writer best known for her feature stories and essays in Southern Living, where she is currently a senior travel editor. Her work has been anthologized in the audio collection Southern Voices and in A Glimpse of Heaven, an essay collection featuring works by C. S. Lewis, Randy Alcorn, John Wesley, and others. As a freelance writer and editor, she was the lead writer for Southern Living 50 Years: A Celebration of People, Places, and Culture. Specializing in stories about unique pockets of Southern culture, Luesse has published major pieces on the Gulf Coast, the Mississippi Delta, Louisiana's Acadian Prairie, and the Outer Banks of North Carolina. Her editorial section on Hurricane Katrina recovery in Mississippi and Louisiana won the 2009 Writer of the Year award from the Southeast Tourism Society. Luesse earned her bachelor's degree in English at Auburn University in Auburn, Alabama, and her master's degree in English at Baylor University in Waco, Texas. She grew up in Harpersville, Alabama, a rural community in Shelby County, and now lives in Birmingham.