From Suzanne Redfearn, the bestselling author of In an Instant, comes a heartfelt short story about one couple's journey to discover if there really is a secret ingredient to happily ever after before their upcoming holiday wedding in The Marriage Test.
—
I hurry toward him, my hair damp from my shower and the taste of seawater still on my lips. "Sorry," I say as I throw my arms around his neck and lift up on my toes to kiss him, his lips always surprisingly soft for a man so tall and strong.
"Mmmm," he mumbles. "Salty."
"And spicy and sweet," I say, dropping down to cradle his face in my hands and look him over, a habit inherited from my grandmother, who likes to check that those she hasn't seen for a while are well.
For Justin and me, it's been two weeks since I returned from his home in New York City. He is freshly shaved, his bronze eyes bright, his black hair recently cut. I catch the scent of his aftershave and notice his shirt is new and freshly pressed. Thick emotion wells in my throat, as it does every time I see him after we've been apart, like I've not drawn a full breath since we saw each other last.
Satisfied that he's really here, I release him.
He holds out my chair. "How was the rig?"
"Amazing. Best one yet. It's why I'm late. I couldn't help it. Blame it on the sea lion cub who captured my heart."
"Should I be jealous?"
"Maybe. He was almost as cute as you, and a better swimmer."
"I'm wounded." He slaps his hand to his chest. "About the swimming part, of course."
I scoot my chair so it is beside instead of across from him and drape my leg over his, wanting to be close. He sets his hand on my knee, warm through the thin cotton of my dress, and his touch sends a current down my spine that causes a blush.
Noticing, he arches a brow, and a secret smile passes between us.
Never before have I felt such attraction to someone, like there's an electromagnetic connection between us that causes my skin to flame whenever he's near.
Read More About The Marriage Test Here >>
—
Jump Into the Holidays with Exclusive Excerpts from Festive Reads by Bestselling Authors Rainbow Rowell, Suzanne Redfearn, J. Courtney Sullivan, and Chandler Baker on FRESH FICTION!
What happens when a group of bestselling authors are asked to write holiday tales? Pure magic. Unwrap short reads by your favorite writers by visiting www.amazon.com/holidaystories. Then download Rainbow Rowell's take on an awkward meetup after the pandemic has made one couple's social skills rather rusty. Scroll on as Suzanne Redfearn's heroine gives her husband-to-be a mid-winter quest that will (hopefully) ensure their happy-ever-after. Don't miss J. Courtney Sullivan's fame-hungry reality TV star's attempts to create an early holiday miracle for a struggling couple. And finally, laugh-out-loud at Chandler Baker's fictional Clauster family as their Christmas celebration goes up in flames.
—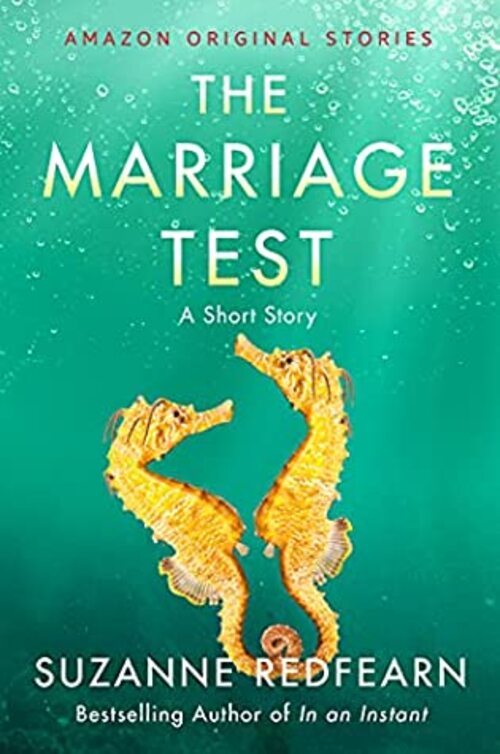 From the bestselling author of In an Instant comes a heartfelt short story about one couple's journey to discover if there really is a secret ingredient to happily ever after before their upcoming holiday wedding.
When Ava Barnes's boyfriend, Justin, proposes after a whirlwind romance, the young couple embarks on a quest that will test their love. For generations, engaged couples in Ava's family have traveled into the Everglades to retrieve the egg of the magnificent frigate bird in order to bake it into a marriage cake. Those who succeed live happily ever after, while those who fail are destined for heartbreak. With Ava's beloved grandmother gravely ill, never has the marriage tradition meant so much. Ava's dream is to pass the test so her grandmother can attend Ava's holiday wedding to the man she loves.
So Ava, Justin, and their best friend Walton as a witness set off on a remarkable adventure that will challenge the true depth of their character and devotion. An emotional, heartrending journey of self-discovery, The Marriage Test turns out to be far more than any of them imagined.
Is there any test more challenging than a test of love?
Fiction Women's Fiction | Women's Fiction [Amazon Publishing, On Sale: November 23, 2021, e-Book, / ]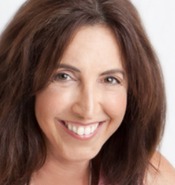 Suzanne is the bestselling author of four novels: Hush Little Baby, No Ordinary Life, In An Instant, and Hadley & Grace.
Born and raised on the east coast, Suzanne moved to California when she was fifteen. She currently lives in Laguna Beach with her husband where they own two restaurants: Lumberyard and Slice Pizza & Beer.
In addition to being an author, Suzanne is an architect specializing in residential and commercial design. When not writing, Suzanne enjoys doing anything and everything with her family—skiing, golf, tennis, pickleball, hiking, board games, and reality TV. She is an avid baseball fan. Her team is the Angels.