1–What is the title of your latest release?
A SEASON ON THE WIND
2–What is it about?
A rare bird ends up on an Amish farm and creates all kinds of interest…and trouble.
3–What do you love about the setting of your book? 
It's set in Stoney Ridge, a fictitious town in Lancaster County, Pennsylvania. Rolling green hills, horses and sheep grazing in the pastures, bright blue sky with puffy white clouds, large white farmhouses. What's not to love?
4–How did your main character(s) surprise you? 
Ben Zook left his Amish home to search the world for rare birds. He never expected or wanted to return to Stoney Ridge. But his nemesis bird, the one bird that kept eluding him, led him home again.
5–Why will readers relate to your characters? 
They're so flawed! One example is Ben Zook's cousin Natalie, who keeps making the same poor choice and wonders why the outcome never changes.
6–What was one of your biggest challenges while writing this book (spoiler-free, of course!)? 
I'm an enthusiastic but amateur birder. Getting information correct about rare birds, those actually found in Lancaster, Pennsylvania, took careful research. And then…writing about a bird in such a way that the reader didn't feel she was reading a field guide. In the end, I came up with a bird log kept by a teenaged boy, Micah Weaver, who has a funny way of describing birds. One example: Micah entered a log of finding an owl who looked at him like he had murdered his whole family.
7–Do you look forward to or do you dread the revision process? 
Somewhere in the middle of looking forward or dreading. I have a great respect for the editing process. I'm always amazed at authors who think their manuscripts are perfect, as is. I know mine will always be better after my editors go through it.
8–What's your favorite snack to have on hand while writing? 
My newest snack might sound weird—but I drink those green drinks of cold-pressed vegetables. At first, I thought I was drinking fresh cut grass, but now I love the flavor. An acquired taste, I suppose.
A little cottage right on the beach, with my desk in front of a huge window that faces the ocean. Any ocean. I'm not fussy. 
10–What's the best piece of writing advice you've received? 
Keep this in mind as you write: "What happens next?"
11–Who is the fictional character you want to hang out with the most? (anyone in literature!)
Jean Valjean in Victor Hugo's Les Miserables. So impressed that someone could be so…good, despite being so mistreated.
12–What's one of your earliest book memories? 
It was a book my mom read to me, probably right at that point in childhood when I could understand a chapter book (sit still!) but before I was reading on my own–Hitty: Her First One Hundred Years by Rachel Field.
13–If you had to write in a different genre, what would it be and why? 
Non-fiction. I have written some non-fiction books, and I started as a non-fiction magazine writer. It's my go-to genre. Feels very comfortable.
14–What song will automatically put you in a good mood? 
Anything by Nat King Cole.
15–What is your favorite way to practice self-care?
I'm trying to get better at this! I've never done a lot of high-maintenance girly things, like manicures and pedicures and facials. Maybe after the pandemic is really, truly over. Stay tuned!
16–What can you eat and never get sick of? 
My son-in-law bakes sourdough bread that I could eat every single day. Every single meal. 
17–Will you share a favorite, recent-ish book you recommend? 
THE MIDNIGHT LIBRARY by Matt Haig. A book about forks in the road.
18–Do you have any hobbies? 
So many! Like bird watching, I'm enthusiastic yet amateurish in many hobbies. I play tennis (quite a bit of it), have a large garden (super expensive tomatoes), knit Christmas stockings for my grandchildren (lots of restarts), and my latest one is making decorated cookies.
19–Are you an early bird or a night owl?
Super early bird.
20–What can readers expect from you next? 
Coming next spring is THE SWEET LIFE, the first in a series set on Cape Cod. It's about an ice cream shop run by a mother and a daughter (and you know how complicated that relationship can be).
Thanks for inviting me to share some new book info! I enjoy connecting with readers and can always be found at www.suzannewoodsfisher.com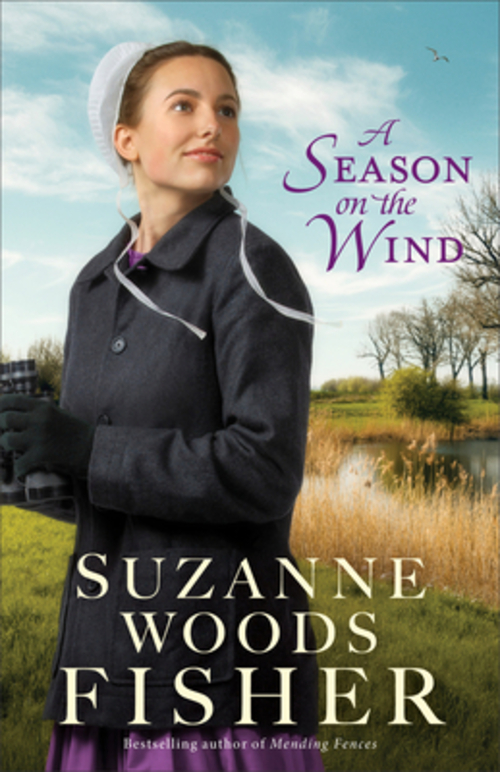 Ben Zook had only two loves in his life: books and birds. In a stroke of good fortune, he'd stumbled onto a way to cobble together those two loves into a career, writing books about rare birds. He was as free as a bird–until a chase for a rare White-winged Tern takes him to the one place on earth he planned to never return: his Amish home in Stoney Ridge.
Desperate for photographs of the elusive tern, Ben hires a local field guide, Micah Weaver, and boards at Micah's farm, planning to "bag the bird" and leave Stoney Ridge before anyone recognizes him. But he neglected to plan for Micah's sister, Penny. One long-ago summer, Penny had introduced Ben to birding, even sharing with him a hidden eagle aerie. That eagle became his spark bird–the one that inspired his lifelong love.
Ben. He was Penny's spark bird. That was when she knew true love. She'd always hoped Ben would come back to Stoney Ridge. Back to his Amish roots. Back to her. The only problem? Ben has absolutely no memory of Penny.
Bestselling author Suzanne Woods Fisher welcomes her readers to the Amish community at Stoney Ridge in this engaging story of discovering just who the rare birds are in life.
Amish | Inspirational Romance [Revell, On Sale: October 5, 2021, Paperback, ISBN: 9780800739508 / ]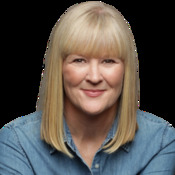 Carol award winner Suzanne Woods Fisher writes stories that take you to places you've never visited—one with characters that seem like old friends. But most of all, her books give you something to think about long after you've finished reading it. With over one million copies of her books sold worldwide, Suzanne is the best-selling author of more than thirty books, ranging from non-fiction books, to children's books, to novels. She lives with her very big family in northern California.