Danielle Jackson: Welcome to Fresh Fiction, Roshani! We are happy to have you here! Can you give us your elevator pitch for ONCE MORE UPON A TIME? 
Roshani Chokshi: ONCE MORE UPON A TIME is, perhaps, a very long epilogue to what I imagine must really happen after a happily ever after.
ONCE MORE UPON A TIME was originally released as an Audible Original last summer and is now in print! Did you do anything different in your writing process when you knew it was going to be an audiobook first? What was the process like taking it into print? 
Writing for something to be heard was fascinating. It makes you rethink the cadence of every sentence, the time spent on settings, the propulsion of the story, and the function of dialogue. A major thing I had to do was watch the verbs and adverbs surrounding the dialogue. Since someone would be narrating, they didn't need me to provide tonal context…they would supply it via direction. When we got the news the story would go to print, what had been a process of subtraction meant quickly adding back in some of the tonal cues for readers.
One of my favorite parts of ONCE MORE UPON A TIME was how you created a new fairy tale. Do you have a favorite fairy tale?  
Twelve Dancing Princesses is a longtime favorite! I also love Perrault's Blue Beard. It is ugly and dark, but I both adore and am frustrated by how nothing is explained. It allows writers like myself to worm our way into retellings and flesh out the gaps and shine lights into the dusty corners of a story.
At its heart, this book is a story about two people who have to learn to fall in love again. Imelda and Ambrose have forgotten why they fell in love, which they need to be in order to keep their kingdom. What did you enjoy about writing a second-chance + magical adventure romance?  
I am a huge admirer of the romance genre. I think it teaches you the most about characters and emotional stakes, and I love that romance is so often a lesson in vulnerability and compassion. One of my favorite romance craft books is ROMANCING THE BEAT by Gwen Hayes. In it, she talks about how the movement of a romance book is for the protagonists to go from a place of being half-hearted to whole-hearted. That's what I loved most about writing OMUAT — figuring out how two people could be made whole through loving one another.
Across your Middle Grade and YA books, you've mostly written in the fantasy or supernatural space. What attracts you to adding magic to your work? Do you think you'll ever write in a different genre/subgenre?  
I find reality very boring, and adding magic often lets me explore questions that I don't know the answer to. I will most certainly write in a different genre though…and I hope I'll be able to talk about some upcoming projects soon.
Do you have any advice for aspiring authors? 
My biggest piece of advice is to delight yourself first and foremost. Writing is solitary. We can't control who our work will connect to, and what matters most is how much it satisfies you.
Halloween is almost upon us! If you were invited to a costume party, what would you dress up as and why? 
Oh gosh. I would love to do something mythological, like a true half-underworld/half-above ground Persephone and force my husband to participate with me. Hmpf.
What can readers expect from you next?  
Unsurprisingly, they can expect more pain and more existential crises woven in with plot and, hopefully, some humor.
Rapid Fire Random Questions
Favorite animal:  Clouded leopard
Coffee or tea:  Tea in autumn & winter! coffee in summer and spring!
Favorite book to re-read:  WILDWOOD DANCING by Juliette Marillier
Beach or mountains:  Mountains
When you were younger, what did you want to be when you grew up?: A witch
Dream vacation:  Traveling to an ice hotel and seeing aurora borealis
Aside from reading and writing, what are your hobbies?: Painting and baking!
Five people you'd invite to your book club (dead, alive, fictional, etc.!):  Dream from Sandman; Mogget from Sabriel; Cleopatra; Sera Gamble (writer behind The Magicians and You) and Marie de France.
Favorite movie:  My favorite feel-good movie is Penelope
You have a totally free afternoon – no deadlines, no obligations, no Twitter notifications!  What do you do?: Drag my husband along on frivolous errands to pick up wine, flowers, wander in a market for dinner items, then come home and cook to lots of music and invite our friends over for a feast.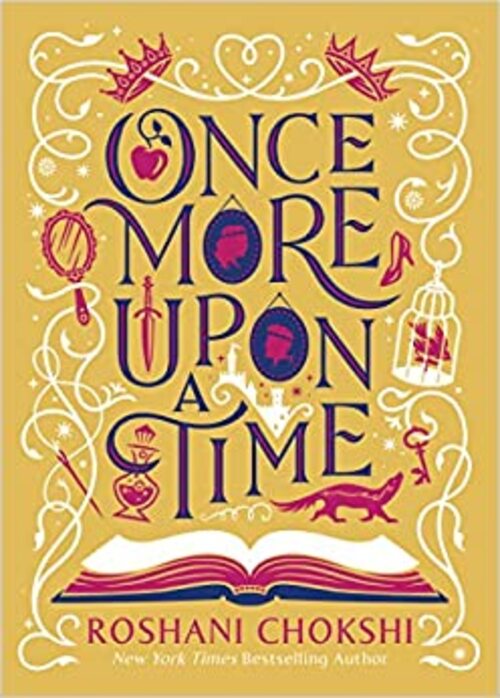 Once upon a dream, there was a prince named Ambrose
and a princess named Imelda who loved each other…
But alas, no more.
"What a witch takes, a witch does not give back!"
their friends and family warn.
They resign themselves to this loveless fate…
A year and a day pass.
And then their story truly begins…
Embark on a perilous journey with Imelda and Ambrose as they brave magical landscapes and enchanted creatures on their quest to reclaim their heart's desire…But first they must remember what that is… Immerse yourself in the beauty of a highly unusual fairy tale by New York Times bestselling author Roshani Chokshi.
Romance | Fantasy | Romance Fantasy [Sourcebooks Casablanca, On Sale: October 5, 2021, Hardcover / e-Book, ISBN: 9781728239828 / ]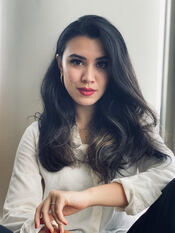 Roshani Chokshi is the author of commercial and critically acclaimed books for middle grade and young adult readers that draws on world mythology and folklore. Her work has been nominated for the Locus and Nebula awards, and has frequently appeared on Best of The Year lists from Barnes and Noble, Forbes, Buzzfeed and more. Her New York Times bestselling series includes The Star-Touched Queen duology, The Gilded Wolves, and Aru Shah and The End of Time, which was recently optioned for film by Paramount Pictures.
***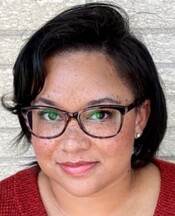 Danielle Jackson is a contemporary romance author (her debut novel with Berkley will be out in 2022!), avid reader, lackluster-yet-mighty crafter, and accomplished TV binge-watcher.
Once upon a time, she was a publisher publicist and continues to cultivate her love of books and reading by chatting with the best authors in the business as the Editorial Manager of Fresh Fiction and co-host of the Fresh Fiction podcast. Danielle is one of the Boozy Book Broads, a monthly author chat show streamed live on YouTube. She also moderates panels, interviews authors, and hosts a book club at Love's Sweet Arrow, the romance-focused independent bookstore.
Danielle lives in Chicagoland with her very own romance hero husband, darling daughter, and two tempestuous cats. Follow her on Twitter and Instagram, @DJacksonBooks.