The question I get asked more than any other is: How do you come up with ideas?
The answer is through interesting news stories that I've tucked away. After all, truth is always stranger—or more memorable–than fiction, right?
Here's an example: Years ago, I heard an amazing story about a pastor and a church in Texas. On a Sunday morning, Bishop Aaron Blake challenged his small congregation with a powerful question. "Brothers and sisters," he said, "there are about 30,000 children in the foster care system in Texas and nearly a half a million in the U.S. Who will stand with me to defend, care, and support abused, abandon, and neglected children in our community?"
After a brief moment of silence, one lady rose to her feet. "Pastor," she said, "I will." Then another family stood up, and another, and another. Twelve years later, their Texas county has more than enough foster families to meet the need.
That story inspired the plot for my novel Stitches in Time. The new and improved Luke Schrock, now a deacon, poses the same question to the Amish church of Stoney Ridge. Schoolteacher Mollie Graber is the first to raise her hand. Weeks later, she's the first to regret it. Mollie had envisioned sleepovers and pillow fights. What she gets are sleepless nights and police at the door.
A terrible accusation, an out-of-the-blue blessing, and an unlikely declaration of love turns Mollie's life inside out and upside down. In this story brimming with redemptive moments, she discovers that it's never too late to pick up a dropped stitch in a child's life.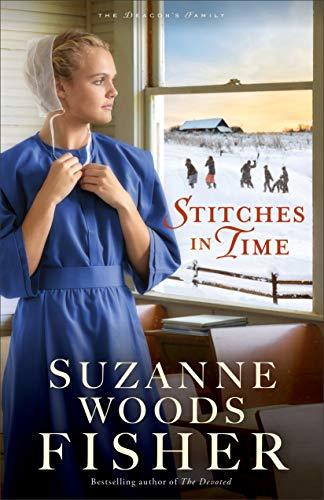 Detachment had worked well as a life strategy for horse trainer Sam Schrock. Until he met Mollie Graber. . .
New to Stoney Ridge, schoolteacher Mollie has come to town for a fresh start. Aware of how fleeting and fragile life is, she wants to live it boldly and bravely. When Luke Schrock, new to his role as deacon, asks the church to take in foster girls from a group home, she's the first to raise her hand. The power of love, she believes, can pick up the dropped stitches in a child's heart and knit them back together.
Mollie envisions sleepovers and pillow fights. What the 11-year-old twins bring to her home is anything but. Visits from the sheriff at midnight. Phone calls from the school truancy officer. And then the most humiliating moment of all: the girls accuse Mollie of drug addiction.
There's only one thing that breaks through the girls' hardshell–an interest in horses. Reluctantly and skeptically, Sam Schrock gets drawn into Mollie's chaotic life. What he didn't expect was for love to knit together the dropped stitches in his own heart . . . just in time.
Suzanne Woods Fisher invites you back to the little Amish church of Stoney Ridge for a touching story of the power of love.
Amish | Inspirational Romance [Revell, On Sale: October 1, 2019, Paperback / e-Book, ISBN: 9780800727529 / eISBN: 9780800727529]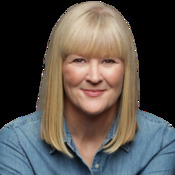 Carol award winner Suzanne Woods Fisher writes stories that take you to places you've never visited—one with characters that seem like old friends. But most of all, her books give you something to think about long after you've finished reading it. With over one million copies of her books sold worldwide, Suzanne is the best-selling author of more than thirty books, ranging from non-fiction books, to children's books, to novels. She lives with her very big family in northern California.