Thank you so much for having me back to Fresh Fiction!
How much do I love Fall? I love it as much as my heroine, in The Boyfriend Contact, Emily Birmingham does. . . bring on pumpkin spice everything! I was married in the fall, both of my children were born in the fall (okay, we didn't actually plan to have two kids in the fall, but still), and my current book release is in the fall. A few years ago my husband, kids, cat, and I moved from the city to a small town on the shores of Lake Erie, in Canada. It has been an adventure and a huge learning experience! Who knew driving only an hour and a half from the city would be like an entirely different world.
Here are my top five favorite things to do in the fall now that we live in the country:
1) The County Fair-okay we get a real kick out of this every year. We must really look like city people as we walk through the various displays and barns filled with animals and pumpkins waiting to be judged and ooh and aah.
2) The foliage-it is truly as gorgeous as the pictures. Dense trees with red, orange, and yellow. Our old house sits on top of a hill that overlooks a river and a ravine and on any day I will sit on that big front porch and write.
3) Thanksgiving! In Canada we celebrate in early-mid October and I love it because it's the height of autumn in terms of weather and colours.
4) Pumpkin patches. . . everywhere! This is something I'll never get used to–driving along the country roads all of a sudden a glorious patch of orange will appear and we'll slow the car to admire it as we drive by.
5) Read and write a cozy fall book. Light a candle, pour a glass of my favorite merlot, and pick up a book. . . or even a Christmas book, because you know they start releasing at the end of September! I do love writing in the fall as well, especially on rainy days when my coffee and lit candle seem extra cozy.
In my new release, The Boyfriend Contract, my heroine Emily leaves the city to take on small-town Canada and renovate her grandmother's dilapidated old house. Poor Emily has SO many surprises headed her way-but I think the best one is Cooper Merrick, a man with a past but a heart of gold. Fall is usually a time for introspection and it can be almost nostalgic at times-which is perfect for a hero who's been avoiding getting close to anyone again. These characters almost wrote themselves and their chemistry was easy and funny and palpable. The hero's family is your quintessential nosy, but loving small-town charming, family and I'm so excited to be writing their stories next! I loved writing this book and added dashes of pumpkin spice lattes throughout. If you're looking for a heartwarming book to curl up with one chilly autumn night, then I hope you'll join me in Maple Hill!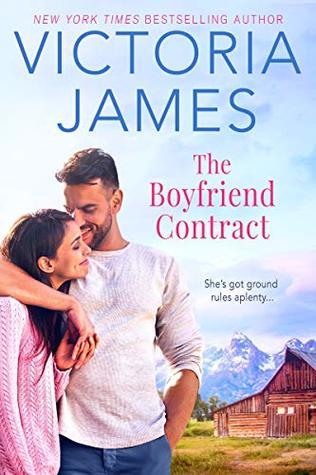 Emily Birmingham has had it up to here with men.
Growing up with an overbearing father and then her brother inherits everything she's worked her whole life to build. Now she's living in her grandmother's dilapidated house in the middle of nowhere Canada, jobless, and dealing with the most annoyingly sexy contractor on the planet. Exactly when did her life become an anti-Hallmark movie?
Cooper Merrick learned the hard way that love is definitely not worth the risk. He's happy running the family contracting business alongside his well-meaning but overly-opinionated brothers…happy enough until polished and perfect Emily enters his world. Nothing prepared him for the ways she turns his life upside down and reaches the parts of himself he's closed off from the world.
But when he finally gets up the nerve to ask Emily out, she says her next date will need to come with a written contract and some very particular ground rules. Yeah, it sounds crazy, but why does he find himself wanting to sign on the dotted line?
Romance Contemporary [Entangled: Amara, On Sale: September 23, 2019, e-Book, ISBN: 9781640638426 / eISBN: 9781640638426]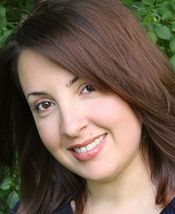 Victoria James is a New York Times and USA Today bestselling author of contemporary romance.
Victoria always knew she wanted to be a writer and in grade five, she penned her first story, bound it (with staples and a cardboard cover) and did all the illustrations herself. Luckily, this book will never see the light of day again.
In high school, she fell in love with historical romance and then contemporary romance. After graduating University with an English Literature degree, Victoria pursued a degree in Interior Design and then opened her own business. After her first child, Victoria knew it was time to fulfill her dream of writing romantic fiction.
Victoria is a hopeless romantic who is living her dream, penning happily-ever-afters for her characters in between managing kids and the family business. Writing on a laptop in the middle of the country in a rambling old Victorian house would be ideal, but she's quite content living in suburbia with her husband, their two young children, and very bad cat.