I always wanted to write a book where a girl knows more about a sport than the boy playing it. I was inspired by watching Draft Day–a movie about the NFL draft day, in which Jennifer Garner's character is the money person behind the football team. I loved that feeling of going toe-to-toe with the hardened football experts, and being able to tell them where to get off!
Avery is the reluctant heroine in my new book, The Love Playbook. She's sat on the bleachers since she was four, watching her dad coach every football player that ever went to her school, and now, as her family recovers from a tragedy, she overhears one of the team's key sponsors saying that if the high school football team doesn't get to the playoffs, he'll do everything in his power to have him replaced as coach.
In a panic to avert another family tragedy–her father losing his job—she agrees to coach the new guy on the team, Lucas, a player (in more than one way) who seems to have lost his mojo. But Lucas comes to her town with a fake name and a big secret. . . a secret that could bring down her father and the whole team.
Although Avery and Lucas are on an inevitable collision course, the book also has at its heart, some small-town good-naturedness, and close friends looking out for each other. As tempting as it was to write some good old-fashioned high school rivalry, I really wanted this to be a book about being a good friend, and good neighbor, as well as a love story. In fact, part of the conflict in the book is that the characters keep trying to do the right thing, although with mixed results!
I hope you love The Love Playbook, as well as the town, and the characters, as much as I do!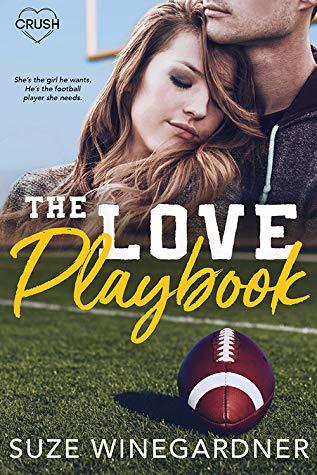 When Avery Stone learns her dad will be fired if his high school team doesn't make the playoffs, she has to get her head out of her day planner and do something–anything–to help him win. Even if it means secretly coaching the team's newest player, who seems to have more game than skill.
Lucas Black just transferred to Hillside with a fake name and a big secret. The MVP of every team he'd played on since he was seven–not to mention the MVP of every post-game party–he can't understand why since arriving at Hillside, he's been unable to catch a single. Freaking. Ball.
Until. . . Avery. Amazing, kind, generous, and crazy-freaking-hot Avery.
As Lucas goes from zero back to hero and Avery struggles with just what Lucas means to her, she inadvertently sets them on a collision course with Lucas's secret. . . a secret that could take down not only Lucas but her father too.
DISCLAIMER: This Entangled Teen Crush contains a football player hotter than the Texas sun, hotel cuddles, and a steamy makeout session in the rain.
Young Adult | Young Adult Romance [Entangled Teen, On Sale: November 4, 2019, e-Book, ISBN: 9781640638563 / eISBN: 9781640638563]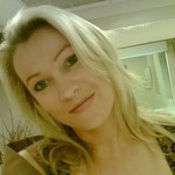 Suze Winegardner is a British YA writer, currently living overseas with her military husband, and lovely Lab. She loves Buffy, Fray Bentos pies, Archer, cheese, and the serial comma. Wait – Cadbury Flakes too. And naps. Wait, what was the question? Anyway, she thinks her life is chock full of hoot, just a little bit of nanny…and if you get that reference, she already considers you kin.