Welcome to Fresh Fiction, Rosemarie! Please tell us about yourself and your latest novel, COBBLERED TO DEATH.
I've been married for 37 years. We have one son, one daughter-in-law and two granddarlings. I've been writing since 1991. I focused on short stories early in my career then graduated to books when I became an empty nester. COBBLERED TO DEATH is a food-themed cozy and my first foray into the mystery genre. The main character, Courtney Archer, is a cooking show star asked to co-host The American Baking Battle which is supposed to be a genteel competition like The Great British Baking Show. Behind the scenes, egos and tempers flare. When a contestant is bludgeoned to death with Courtney's cast-iron fry pan of cherry cobbler, Courtney becomes the main suspect in the murder. To clear her name and find the real killer, Courtney sifts through clues all while smiling for the camera.
Your lead character, Courtney Archer, is the star of her own show Cooking with the Farmer's Daughter, as well as co-host of The American Baking Battle, a new cooking competition show. She has a lot on her plate, so to speak! Where did your inspiration come for this new series, and the character of Courtney?
My inspiration for this series came from a conversation with my agent. She had a wish list of what she'd like to see and one of them was a baking competition setting for a cozy mystery. I watch a lot of baking shows, baking competitions and The Great British Baking Show so I started thinking 'what if' and came up the idea for the Courtney Archer mysteries. Courtney is a blend of several cooking show hosts that I watch with a dash of my personality mixed in.    
Courtney is a self-proclaimed country girl, but she's actually very much a city girl. Do you consider yourself a country girl or city girl?
Although I was raised in smalltown and live in a rural setting, I am a city girl. I love all the amenities a city has to offer from museums to theater to cultural festivals and fine dining.
In the middle of all of the baking fun, a murder of one of the contestants takes place, and Courtney's cast-iron skillet might be the murder weapon! Do you find it challenging to balance the various aspects of the plot? 
Yes. In a cozy mystery, there isn't much time for remorse at finding a dead body. In real life, I do believe it'd be a very traumatic experience for the average person to stumble upon a dead body let alone a murder victim. Authors need to move the plot along so we can only add a few lines or character thoughts to let readers know the character is bothered and saddened to have seen a murder victim. In Courtney's case, time is money in filming a show so no matter how devastated she is at finding the murder victim and knowing her cast iron might have played a role in the murder, the show must go on.       
COBBLERED TO DEATH and its characters are clearly influenced by popular cooking competitions and shows. Do you have a couple of favorites you love to watch?
I enjoy Rachel Ray's 30 Minute Meals, the holiday baking battles and The Great British Baking Show. My favorite is The Kitchen. I never miss it!  
Thanksgiving is next week in the US! What's your favorite thing to eat during this holiday? And would you share a delicious dessert recipe fit for a Thanksgiving celebration hosted by Courtney Archer?
Pecan pie is my Thanksgiving favorite! Here is a recipe that is easy and delicious. I make this dessert often and think Courtney's viewers would love it!
Peachy Pecan Coffee Cake
30 oz can of peach slices
1 box of Butter Pecan cake mix
1 stick of melted butter/margarine
1 cup chopped pecans
Grease or spray a 9X13 baking dish.
Pour peaches with juice into the pan. Evenly cover the peaches with the dry cake mix. Drizzle the melted butter over the cake mix. Sprinkle the pecans on top. Bake for one hour at 350 degrees. Serve warm or cold with ice cream or whipped topping.
What can readers expect from you next?
FINISHED OFF IN FONDANT is the second book in the Courtney Archer mystery series. It revolves around a wedding-themed American Baking Battle. While filming, Courtney has to discover who murdered a bride and left her body atop a wedding cake in her co-host, Skylar Daily's resort suite. Of course, all the evidence points to Skylar who has a grudge against weddings and has a history with the murder victim. 
Rapid Fire Random Questions 
Favorite animal: Fox
Coffee or tea: Coffee
Favorite book to re-read: A Season of Gifts by Richard Peck
Beach or mountains: Beach
When you were younger, what did you want to be when you grew up?:  Accountant – I do work with finances in my day job.
Dream vacation: Touring Scotland
Aside from reading and writing, what are your hobbies?: Sewing and quilting.
Five people you'd invite to your book club (dead, alive, fictional, etc.!): Miss Marple, Nancy Drew, E. J. Copperman, Annette Blair, and Lee Hollis.
Favorite movie: Disney's Beauty and the Beast (animated and live-action)
You have a totally free afternoon – no deadlines, no obligations, no Twitter notifications!  What do you do?: Poke around antique stores, flea markets or thrift stores.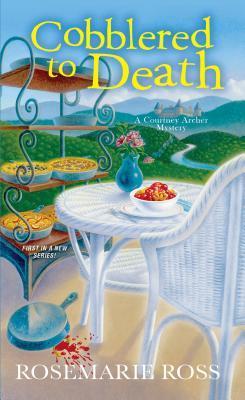 Out of the frying pan, into the fire . . .
Courtney Archer is known for hosting the show Cooking with the Farmer's Daughter . . . despite the fact that she's actually a pediatrician's daughter. Now she's signed on for a role on The American Baking Battle. On this reality show, she can start developing a more authentic image for herself–and as a bonus, the usual backstabbing and manufactured drama isn't part of the Baking Battle script. But genuine drama is heating up behind the scenes . . .
During a film shoot in the scenic Pocono Mountains, Courtney has to juggle career commitments like pots on a six-burner stove. Adding to the stress is Mick, a contestant who finds out about her fake farm-girl story. Determined to succeed at her new gig, she whips up a cherry cobbler in a cast-iron fry pan one evening and leaves it out to cool. But the next morning, it's Mick's body that's cooling–right next to Courtney's pan, now classified as a murder weapon . . .
Mystery Cozy | Mystery Culinary [Kensington, On Sale: November 26, 2019, Mass Market Paperback / e-Book, ISBN: 9781496722751 / eISBN: 9781496722751]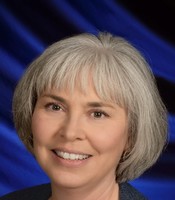 Rosemarie Ross is neither a chef, gourmet cook, nor television cooking star, but she loves watching them and turned that love into a cozy mystery series. Rosemarie Ross is also the pseudonym of multi-published author Rose Ross Zediker, who writes contemporary and historical inspirational romances novels which have appeared on ECPA bestseller lists and been finalists for the RITA, National Reader's Choice, Booksellers Best, and Book Buyers Best award contests. In addition, Rose has hundreds of publishing credits in the Christian magazine genre for children and adults. Facebook page, Rose Ross Zediker Author, or on Twitter @SDAuthor.
***
Fresh Fiction Editorial Manager Danielle Dresser is an avid reader, lackluster-yet-mighty crafter, and accomplished TV binge-watcher. Once upon a time, she was a publisher publicist and continues to cultivate her love of books and reading by chatting with the best authors in the business. She lives in Chicagoland with her very own romance hero husband, darling daughter, and two tempestuous cats. Follow her on Twitter and Instagram, @dj_dresser.