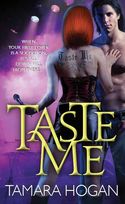 In the scheme of things, I haven't been writing very long. Though I majored in English with a creative writing emphasis in college many moons ago, I didn't start writing seriously until 2007. In an epic case of 'be careful what you wish for; you just may receive it,' that manuscript was named a 2009 Golden Heart finalist, won a paranormal Daphne, and sold to Sourcebooks as part of a three-book deal. Though it took me a long time after college to scrape up the guts to actually put pen to paper (or set fingers to keyboard) I like to think I was…in training, preparing for publication all along—by reading other people's books.
Following are some of my favorite teachers:
Anne Rice: The world-building in "Interview with the Vampire" absolutely knocked my socks off.  Rice's New Orleans was lush, dark and dank. You could smell the rot and the perfume. She had a new take on the vampire legend, and her languid, sensual vamps had a distinct homoerotic edge that I hadn't previously been exposed to.
Marion Zimmer Bradley: Reading "The Mists of Avalon" was a transformational experience for me. As a college student in the 80's, I found her retelling of the Arthurian legends through the eyes of the women to be an absolutely radical idea—and so, so refreshing. I especially liked that "Mists" was written largely from the POV of the supposedly "evil" Morgaine—whom, we discover, wasn't quite so evil after all.
Frank Herbert:  The Dune series rocked my world. Talk about world-building ON STEROIDS. He developed complete solar systems, each with their own cultural, legal, technical and spiritual practices—right down to the history books—at a time when we could barely see beyond our own celestial back yard, and when PCs didn't yet exist.
Nora Roberts: Ah, La Nora. I've read her books since her first category romance, Irish Thoroughbred, was published in 1981. No one writes families, beta heroes, or friendships better. POV purists might complain about her tendency to head-hop, but hey—if it works, it works. I squeed like a little girl when Nora's alter ego, J.D. Robb, started her "In Death" series, treating readers to Eve and Roarke, two of my favorite fictional characters evah.
Nalini Singh: Compared to the teachers I've already mentioned, Nalini is a new kid on the block, but she's quickly—albeit very politely—elbowed her way to the front of the paranormal pack with her riveting and utterly unique Psy/Changeling and Guild Hunter series. The worlds she's created are utterly unique, and I find her super-saturated sensory descriptions and POV work top-notch.
Angela Knight: Ms. Knight is on my list for two reasons. Not only is she the author of one of my favorite futuristic romance series, The Time Hunters, but she's also written my go-to craft book: "Passionate Ink: A Guide to Writing Erotic Romance." Don't be fooled by the title; this book deserves space on every romance writer's bookshelf.
Who are your favorite authors—and why?
TASTE ME BY TAMARA HOGAN – IN STORES MARCH 2011
Hot, sexy urban fantasy romance by a new author with talent to burn…
He Wants Her So Badly He Can Taste It…
Ever since their tempestuous fling years ago, incubus Lukas Sebastiani has known that siren Scarlett Fontaine was meant to be his. But when you're a sex demon with an insatiable desire, relationships are way more than complicated…
Her Siren Songs Bring Men to Their Knees…
Rock star Scarlett Fontaine desperately needs a break after a grueling tour. But with murder and mayhem surrounding her band, and the one man she never thought to see again put to the task of protecting her, life is going to be anything but peaceful…
Every encounter between them creates more turmoil—and heat—until Scarlett pushes Lukas to the boiling point, and unleashes forces that go way beyond anything she can hope to control…
ABOUT THE AUTHOR
Tamara Hogan loathes cold and snow, but nonetheless lives in the Minneapolis exurbs with her partner Mark and two naughty cats.  When she's not telecommuting as a quality and process engineer for a global networking company, she writes urban fantasy with a sci-fi twist. TASTE ME was a 2009 Daphne Paranormal Winner and Golden Heart paranormal finalist under the title Underbelly. For more information, please visit
http://www.tamarahogan.com/.
To comment on Tamara Hogan's blog please click here.