The older I get, the more I'm against the concept of 'guilty' pleasures. You want that cupcake, go for it! You want to put off the laundry and binge-watch every season of a television show, have at it! You want to crank that pop song and sing loud and proud in traffic, you belt that song, baby! Even in the bedroom, as long as it's between two consenting adults, and hurts no one, why feel guilty about something? Unabashedly love and own the things that make you feel good! Whether it's tattoos, or dancing to a certain type of music (hey, reggae! I love you!), there's something out there for everyone that makes their smile a little brighter.
And that is especially true when it comes to publishing. Search for nearly anything and you'll find it—sometimes thanks to the inimitable Chuck Tingle. Like I said, I'm not about judging you for the things you like. But there's one trend in romance that was definitely not my cup of tea.
The taboo romance involving stepsiblings, in particular, the stepbrother romance trope.
Stepbrother romances lit the literary world on fire in the past year or so. It seems a release date didn't go by that there wasn't a stepbrother titillating a main character, turning her on because it was forbidden. Stepbrother billionaires, stepbrother cage fighters, stepbrother were-shifters were suddenly everywhere and people were snatching them up and devouring them. But in my case, this is one trend that doesn't do a thing for me for a very specific reason.
Now, don't get me wrong, there's ONE instance of this that breaks the barrier and I like it very much, and that is Cher and Josh from the movie Clueless. Maybe because it was Paul Rudd and he's infinitely dreamy in that funny, approachable way. Maybe it was Alicia Silverstone and Paul Rudd's chemistry or maybe it was because I saw this movie when I was fairly young, but there's something glorious about these two on screen that is the exception—and they do say there's an exception to every rule.
But for the most part, it's not my bag. Don't get me wrong, I would never shame you for the things you love. Your mileage may vary, and your yuck is someone else's yum, everything is subjective.
But from the time I was eleven years old, my family has been a little different. I've had about 35 little foster brothers and sisters in my life. My biological parents took in foster kids, many of them with high needs. Opening your heart and home to strangers redefined what family means to me, and makes those taboo romances very unappealing to me because of it.
Once I see you as family, the sexual appeal wears off. I get protective, but it's in more of a parental way. And whenever I see the romances with a sexy brother coming back from his school across the country, or back from finding himself in Europe, all I can think of are my little brothers and sisters who came into my life, sometimes with terrible baggage, and that doesn't bring out the lover in me, it brings out the lioness ready to protect her cubs. And I know that's on me, not the books themselves, because I'm sure they're well-written and engaging. It's just that I read about them and see my little siblings and can't separate my reality from the fantasy the author is trying to paint.
And that means it's not my cup of tea.
What about you? Are you a fan of the taboo trope or, like me, does it leave something to be desired for you?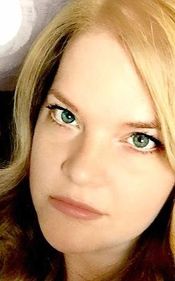 Tamara Mataya is a New York Times and USA Today bestselling author, a librarian, and a musician with synesthesia. Armed with a name tag and a thin veneer of credibility, she takes great delight in recommending books and shushing people. She puts the 'she' in TWSS and the B in LGBTQIA+.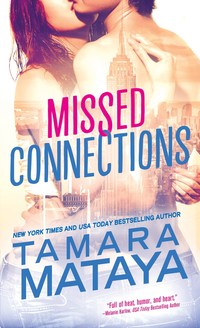 Missed Connection: I saw you standing there, and I was struck by your eyes. Gorgeous, but not as gorgeous as your smile.
Thanks to her job at a crazy New Age spa, what should have been a sizzling NYC summer is being hijacked by demanding hippie bosses. To unwind, Sarah spends her nights cruising Missed Connections, dreaming of finding an uber-romantic entry all about her. Of course, the moment she finds that Missed Connection, real life comes crashing down around her in a night of unbridled passion with someone completely different: totally off-limits Jack.
Best. Hookup. Ever.
Gorgeous and wealthy, hot as sin, Jack can give Sarah everything she needs—except an emotional connection. That she gets from her Missed Connection, the romantic stranger who never fails to make her swoon. But there's only so much of Sarah to go around. Torn between the bad boy she can't keep and the sensitive stranger who bares his soul online, her heart and body are soon in two very different relationships…or are they?