October 2009
On Sale: October 1, 2009
Featuring:
Akira Neish; Calin MacLeod
352 pages
ISBN: 1420104411
EAN: 9781420104417
Paperback
$4.99
Romance Historical
Buy at Amazon.com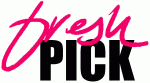 Highland Dragon
by Kimberly Killion
A love born of fire…
A desire that defies all limits…
and a love that was meant to be…
Scotland 1502.
Akira Neish has been raised as a peasant, her belly often empty and her family subject to the cruel whims of her clan's laird. To the clan's children, the horned shaped birthmark she bears means she is a witch. But she is neither peasant nor witch—and now the man who knows the truth has returned to claim her for his own.
Calin MacLeod has kept Akira's secrets and to avenge his father, the sensual young laird must marry her. He is more than a match for the fiery nature of the woman he adores. Yet the passion they share—and truths that can no longer remain hidden— could rip all of Scotland apart….
Excerpt
Scotland Highlands, 1484
Hidden behind a false panel, ten-year-old Calin MacLeod covered his ears with sweaty palms. The screams echoing throughout Brycen Castle were loud enough to loosen his teeth.
Lena Kinnon cried for mercy with every gut-wrenching contraction, but didn't receive the slightest morsel of compassion from the many men present. Her position held no dignity, sprawled atop the council table like a sacrificial lamb. The wool of her soiled sark draped between her raised knees and provided her little privacy. No one wiped her brow or offered soothing words of comfort.
A woman was supposed to suffer during childbirth to pay for the sins of Eve. Even at his young age, Calin knew the laws of the church. He also knew Lena had already suffered more than any woman in Clan Kinnon. The bruises speckling her pale skin Read More…