Exclusive Excerpt – This Time Around by Tawna Fenske
They'd taken three steps toward the buffet table when a trio of women approached. The instant they spotted Jack, the one dressed in a silver-sequined gown let out a soft gasp and put her hand over her heart. The other two tilted their heads to the side and gave identical sympathetic headshakes, looking like well-coiffed parrots. One wore a bright-red gown and the other a strappy little number in purple chiffon.

One of the two—whose face seemed frozen by astonishment or Botox—marched forward with such purpose that Allie had to step out of the way to avoid being trampled under the strappy, bloodred Jimmy Choos that matched her dress.

"Jack Carpenter," she said in a voice that reminded Allie of an audition for the dramatic lead in a high school play. "We were wondering if you'd be here. How are you, honey?"

The woman in purple chiffon was still doing the sympathetic headshake, but Silver Sequins dropped her hand from her heart and put it on Jack's arm. "We were so sorry to hear about Caroline. How awful that must have been for you."

"And you have a little girl, too," Purple Chiffon added, making a sympathetic tsk noise that showed a flash of crimson lipstick on her teeth. "If there's anything you need—anything at all—"

"Uh, thanks," Jack said, shooting Allie an imploring look. She tried to read his mind, not sure if he wanted her to introduce herself or fade into the crowd. She watched as Jack reached up to scratch his chin, and she tried to remember which cue that was. Friend or girlfriend? God, why hadn't they spent more time nailing down the body language?

She stepped closer to Jack. A look of intense relief crossed his face, and he put his arm around her shoulders like it belonged there.

"Hi, I'm Allie," she said. "Jack's girlfriend?"

The three women stared at her. Silver Sequins blinked hard, making her lashes stick together like a pair of mating spiders.

"Oh," murmured the one with lipstick on her teeth. "Well, my. That's—that's wonderful."

"Absolutely lovely," Botox added. "I've been so worried imagining you all alone, a grieving widower."

"Nope, I'm doing great!" Jack said, perhaps a little too enthusiastically. "Business is booming, I've launched my own app development firm—"

"And your little girl?"

"Paige is great," Jack said, shooting Allie a look she couldn't quite read. For lack of anything better to do, she put her hand on Jack's ass. Might as well get something out of playing the role. He looked down at her and gave a smile that looked shaky, but genuine.

"Yeah, Paige is ten now," he continued, sounding more steady. "Doing well in school, and she grew two inches in the last six months."

Botox went for the heart clutch again, and Allie admired the deliberateness with which she splayed her fingers over her cleavage. "It must be so hard for her without her mother," she said, and the other two women did the sympathetic tsk again. "I can't imagine—"

"Actually," Allie said, snuggling closer to Jack. "We've been doing a lot of counseling as a family, and the therapist says Paige is coping wonderfully."

All three of them eyed Allie, not sure what to make of this outsider interfering with their right to comfort a grieving widower. She'd clearly screwed up their narrative.

"How about you," Jack tried. "How are things going with all of you?"

"Just great," Botox said. "But really, Jack—it must be so heartbreaking to lose someone that way. And so young!"

"Right," he said, and Allie looked up to see him tug on his tie. A faint sheen of sweat dotted his forehead, and she wondered if she should just pull a fire alarm to get them out of here.

Instead, she turned back to the women. Before she could take her own stab at redirecting the conversation, Silver Sequins chimed in.

"Well," she said, shooting a morose look at Jack. "I know it can take years to get over something like that. The love of your life, the mother of your child—that's just not something you ever bounce back from."

"Ever," echoed Botox, with a pointed look at Allie.

She willed herself not to let the barb sting, and looked to Jack for a cue. He responded by planting a kiss on her forehead.

"Right," he said. "Actually, Allie and I went to high school together. We were even engaged back when we were—what, eighteen, nineteen?"

"Nineteen," Allie supplied, wondering if he really didn't remember or just wanted the moral support of having someone complete his thought.

"Much too young back then," Jack added. "But we're older and wiser now."

"Much wiser," Allie agreed, wondering if she should take her hand off Jack's ass at some point.

"I see." Silver Sequins glanced at the other women for direction on how to proceed. "Well, then. I think I see someone else we need to greet. Ladies?"

Botox touched Jack's arm again, lingering a little too long before glancing at Allie. "It was very nice to meet you, Hallie."

"The pleasure was all mine," Allie managed, thanking her parents for the gift of easy lies. Jack held her tight against him until the women strutted away in search of meatier gossip.

The second they were out of earshot, she slipped out from under Jack's arm and looked up at him. "Are you okay?"

"Yeah. I'm sorry." The sheepish look on his face was a surprise. "I thought having you as my human shield might eliminate that."

Allie smiled. "I think you underestimated the female need to wrap a grieving widower in the billowy comfort of her bosom."

He snorted. "Is that supposed to turn me on? Because it kind of does."

She laughed, glad to hear the old Jack cracking through the surface. This had to be hard, dealing with the sympathetic looks and whispered conversations every time he encountered someone from his past. Losing her grandmother was one thing, and Allie could relate to having lost someone close. But a spouse—the parent of your child—she couldn't imagine.

"You sure you're okay?" she asked. "If you want to duck out, I wouldn't blame you a bit. We could be sitting in a booth at Rigatelli's splitting a pizza in fifteen minutes if you say the word."

"Tempting," he said. "But I made it this far. I want to stick it out." "

Okay then. Let's get you those damn meatballs."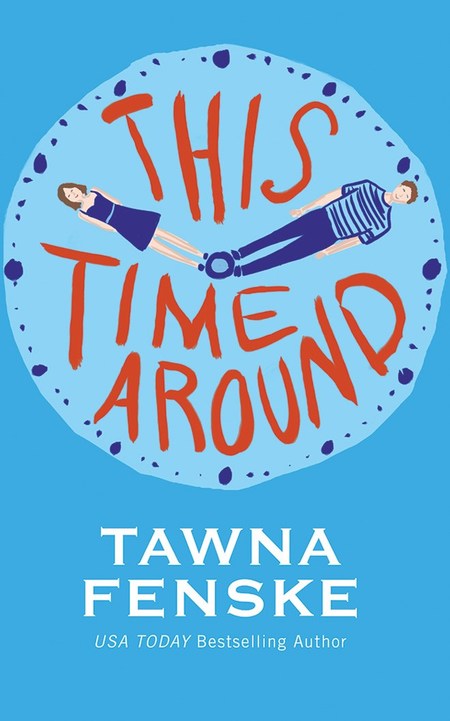 Allie Ross is not living the life she once dreamed. Her law career ended before it ever started, her parents landed in jail for running a Ponzi scheme, and she just inherited her grandmother's B&B—which is nice, even if it is full of extra-toed cats. As for her love life…she'd rather not talk about it.
When Jack Carpenter reaches out to reconnect with Allie, the girl who broke his heart in college, his plan is to impress her with the adult he's become. Sure, he was a deadbeat then, but life has forced him to grow up. And it's a relief to find out that things didn't necessarily go the way Allie expected either.
As Allie and Jack get reacquainted, they rediscover the things they loved—and hated—about each other. But who they are now isn't who they were then, and secrets—old and new—will test whether they have a future together, or if the past is destined to repeat itself.
Romance Contemporary [Montlake Romance, On Sale: April 4, 2017, Trade Size / e-Book, ISBN: 9781503943209 / ]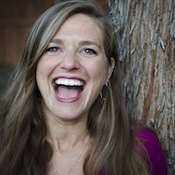 Tawna Fenske is a romantic-comedy author who writes humorous fiction, risqué romance, and heartwarming love stories with quirky twists. Her offbeat brand of romance has been praised by Booklist as "a tame Carl Hiaasen on Cupid juice," and her debut novel, Making Waves, was a nominee for RT Book Reviews' contemporary romance of the year. She is a fourth-generation Oregonian who can peel a banana with her toes and loses an average of twenty pairs of eyeglasses per year. She lives in Bend, Oregon, with her husband, her stepkids, and a menagerie of ill-behaved pets.