I'm very excited to be here at Fresh Fiction. I have been a part of the FF community for a long time. Probably since my first Harlequin Nocturne was published way back in 2006, under my penname Vivi Anna. I've been away for a while, so it's nice to be back and share the things that influenced me to write LIONS AND TIGERS AND BOYS.
The Wizard of Oz: Which I imagine you gathered from the title alone. My book isn't a retelling, but more of an alternate reality Wizard of Oz, with some elements in place and others absent. I liked the premise of an all-powerful Wizard, but wanted to play on how he traveled to Oz and why. Throughout the book, you'll see sprinkles and tidbits from the original tale, like flying monkeys and magic and red ruby slippers, but others I made my own, like a shapeshifting lion and tiger, and a girl named Dani Gale.
Harry Potter: One of the greatest series of books written, it's hard not to draw from its brilliance, especially when you have a school populated with gifted students. In my case that school is the Oswald Zinzendorf School of Circus Arts, and those gifts are acrobatics, contortion, and high wire just to name a few. But there is magic at OZ, but it's hidden and secret, with only a select few who possess it. One in particular is Professor Morgan Marvel, a magician and showman with a lot of flare but who is also so very grumpy.
Cirque du Soleil: I have seen four cirque shows, as well as their horse spectacle Cavalia. Every time I am swept away by the world they create. It's artistic and musical and magical, and I wanted to bring that king of whimsy and spectacle to my book. In my book, the students go to a circus school, not unlike the most famous one in Montreal, that the founders of Cirque came from. At the school, the students learn all the majestic circus art forms that you'll see in a show: contortion, juggling, trapeze, hoops, Chinese pole, German wheel, and high wire, which is what my heroine Dani Gale trains for in the book.
Heist movies: Besides being a book about the circus and school, Lions and Tigers and Boys is also about a heist. There is a secret group within the school who are planning to steal something important for the Wizard. For me this was the most fun part of plotting my book. I looked to great movies like Ocean's Eleven, and The Italian Job and The Thomas Crown Affair for inspiration for the way to put a heist together and how to pull it off.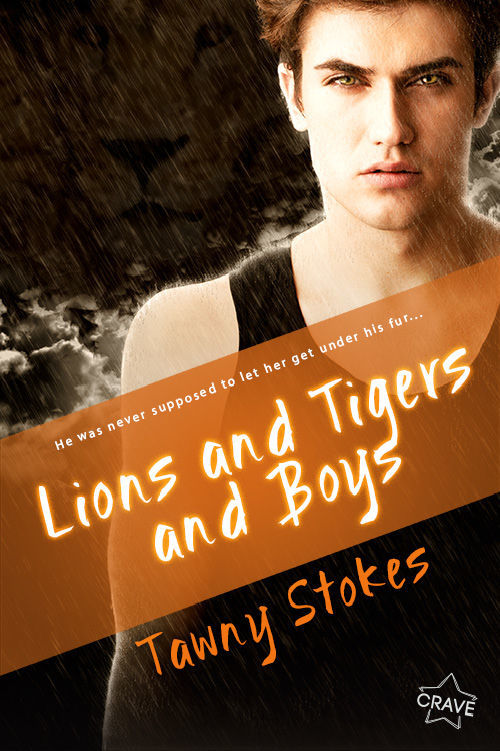 The last thing a girl as awkward as Dani Gale should be doing is trying to learn the high wire. Yet that's exactly where Dani ends up—at OZ, the Oswald Zinzendorf School of Circus Arts. Trying to overcome her shyness is near impossible when her new partner—the hottest guy she's ever laid eyes on, and whose touch seems to give her poise she thought impossible—also seems to be sabotaging her progress.
The last thing Cai Coppersmith needs is a distraction, especially in the form of the new, cute shy girl. He needs to focus on trying not to shape-shift into a tiger on school grounds, and completing his mission to keep Dani from winning the school's high-wire competition. In fact, the entire safety of OZ is relying on Dani not succeeding. But there's something about the girl that draws him in. She has magic, he can feel it. So he'll do what he can to protect her, even if it means pushing her away.
Young Adult Fantasy [Entangled Crave, On Sale: January 8, 2018, Paperback / e-Book, ISBN: 9781640633582 / eISBN: 9781640633582]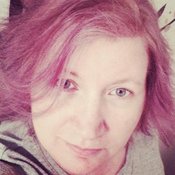 Tawny Stokes has always been a writer. From an early age, she'd spin tales of serial killers in love, vampires taking over the world, and sometimes about fluffy bunnies turned bunnicidal maniacs. An honour student in high school, with a penchant for math and English, you'd never know it by the foot high blue Mohawk and Doc Martens, which often got her into trouble. No longer a Mohawk wearer, Tawny still enjoys old school punk rock, trance, zombie movies, teen horror films, and fluffy bunnies. She lives in Canada with her fantastical daughter, two cats, and spends most of her time creating new stories for teens.