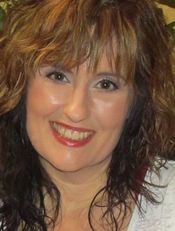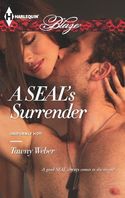 I've written a number of pets into my books. In part, because, well, I love animals.  But also because I think animals bring an interesting and fun element to the stories and insights into the characters. There is only so much we, as writers, can show of a character through introspection or even action.  It's often in their interactions with other characters that the readers come to know them best.  The interaction between the hero and heroine is what the story is all about, of course.  But secondaries bring so much to the story. They are the confidante, the sounding board, the challenger or possibly the instigator that give the reader that extra peek into just what this character is made of.
Does the big, bad, tough cop melt over a cuddly cat—but only in secret? Does the heroine have a fear of dogs brought on by a bad experience, but tries to hide it so the hero doesn't think less of her?  Does one of the characters kick at an animal, treating it badly?  All of these actions give us an instant snapshot into what kind of person that character is.  Yes, we can definitely use other methods to share that kind of information, and I often do. But I really do enjoy bringing animals into the story as well because animals are a big part of my own life, so then do tend to play into my characters' as well.
Which makes it extra fun for me when I can bring in one of my own family pets into the story. They get to star in a book, and they never complain that I didn't show them in their best light. NICE & NAUGHTY, my December Blaze, featured my own cat, Persephone, for instance.  This is a wickedly weird cat, with some odd behavior that was so fun to put into a story and share with readers.
Now, in my March Blaze, A SEAL'S SURRENDER, I've given a loving nod to my mother's precious dog, Alfie. He is just about the sweetest thing in fur, and I adore him. The heroine in A SEAL'S SURRENDER is a vet who adores animals.  She also works with the community, bringing displaced pets to the elderly in order to offer them companionship and love.  In the story, the hero worries about his grandmother, rambling around in her big mansion alone, and decides she needs a pet to worry about instead of focusing all that potent grandma-worry on him.  I can't imagine a better pet for Cade's grandmother.  Alfie was perfect for that role!
Are you a fan of pets in stories?  Are there any you remember most fondly?  If you are a pet fan, and love Yorkies, I hope you'll check out A SEAL'S SURENDER and let me know what you think of Alfie.
Tawny Weber has been writing sassy, sexy romances since her first Harlequin Blaze hit the shelves in 2007.  A fan of Johnny Depp, cupcakes and color coordination, she spends a lot of her time shopping for cute shoes, scrapbooking and hanging out on Facebook.
Readers can check out Tawny's books at her website or join her Red Hot Readers Club for goodies like free reads, first chapter excerpts, recipes, insider story info and much more.  And for a limited time, she has a few open spots on her Street Team!
To comment on Tawny Weber's blog please click here.