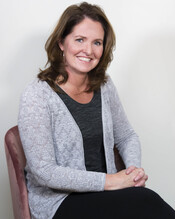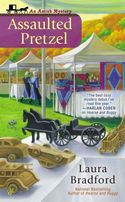 One of my favorite parts of writing my Amish Mysteries is the time I get to spend in Lancaster County, PA, prior to each new book.
The tidbits I learn each and every time I visit the area where the largest contingent of Old Order Amish live (followed closely by Holmes County, Ohio) can—and do—fill pages and pages of my research notebook. And, sure enough, somewhere in those notes is the beginning of my plot.
Take for instance my newest release, ASSAULTED PRETZEL (book # 2 in the series). That story was birthed around the following facts:
* Old Order Amish families average about seven children each, with some homes having as many as twelve. It is because of these large families that the Amish population is doubling every 20 years.
* With such rapid growth, the amount of available farm land in Lancaster County is shrinking. It is for this reason that many Amish either a) move to another part of the country to find land or b) find alternate ways to make money.
I believe it was shortly after hearing that second fact that the story-generating wheels began to turn inside my head. Within days, I had the plot for ASSAULTED PRETZEL mapped out from start to finish with the bulk of the story hinging around a major toy manufacturer and his offer to have members of my small Amish community help him with a new line of wooden toys—an offer he promptly retracts.
And, in changing his mind, he became the perfect victim amid a town full of worthy suspects.
(Oh, how I love it when that happens)
Of course, I had to do lots more research to color in the rest of the story, but those two tidbits were certainly the ones that sent me off and running.
As for the tidbits that served as a springboard for Book # 3 (which will release in March 2014)? I'll share those with you next time…
Laura Bradford is the author of The Amish Mysteries.  ASSAULTED PRETZEL, the second book in this cozy mystery series, debuted last week. For more information about the book (including a sneak peek at the first chapter), visit Laura's website: www.laurabradford.com .
As a reader have you ever dreamed up something about people you see, or a custom or fact? One commenter will be randomly chosen to receive a copy of ASSAULTED PRETZEL.
To comment on Laura Bradford's blog please click here.