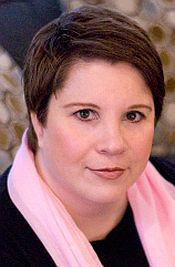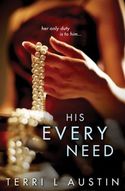 Hello, Fresh Fiction Readers! It's a pleasure to be here. I thought I'd tell you a little about my erotic romance, HIS EVERY NEED. It's the first book in the Beauty and the Brit series.
As a girl, I loved fairy tales, especially Beauty and the Beast. There was something so redeeming about that story and the transformative power of love. How the beast changed from a demanding brute into a caring hero.
For me, HIS EVERY NEED is a sexy twist on that familiar tale. Trevor's not a beast, not exactly, but he's selfish and isolated. He's emotionally cut off and when Allie Campbell blows into his life, he isn't sure what to make of her. But he doesn't want to let her go.
Allie is no damsel in distress. She's a strong, capable woman whose family is in chaos after the death of her mother. It's Allie's job to take care of them. She made a promise, after all. And if it means becoming a mistress to Trevor Blake, so be it.
Trevor wasn't seriously offering Allie the position. He was only joking. Americans don't always understand his British sense of humor. But he won't back down, and neither will she.
Though their bargain throws them together, Allie and Trevor are meant for one another. But it's not that easy, is it? Family drama, Trevor's issues with trust—they all come into play. How can Trevor learn to love when his own family bonds are so broken? The road to happily ever after is a bumpy one, but when it comes, it's so satisfying.