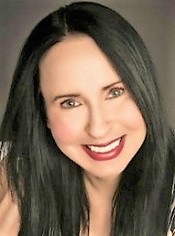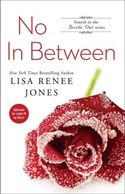 The perfect love story in a Barnes and Noble? That's what happened to me and it's my love story. It's also a story heavily on my mind as book 4 NO IN BETWEEN is released on 8-19, since the love of my life helped inspire me to write the Inside Out series, which is now in development for cable TV.
So this is how it all began….
Long before my career took off, I was in a Barnes and Noble at the New Release rack, dreaming of the day my books might be there, when my now husband, also a book addict, approach me. From there, love bloomed, and the story gets even better.
Diego was a physical therapist, laid off when the office had financial troubles and I was a starving artist. We began auction hunting AKA Storage Wars before Storage Wars existed. During that time, Diego found a journal and started reading. I often jokes he was such a chick reading it. Someone is dead next door! She's pregnant again! WHAT is she thinking? He decided right then I needed to write a story where someone finds a journal in a storage unit and either someone dies or they turn into a zombie. I opted out of the zombie idea but after Diego "nagged" me, my words not his, for several years, I sat down and penned the mystery.
The story of a prim and proper school teacher, Sara McMillan, who inherits a storage unit from her neighbor who was trying auction hunting, sprouted. Sara reads Rebecca's journal and relates to how the other woman feared her dreams but chased them despite that fear. But when the journal ends ominously, Sara also fears for Rebecca's life. Sara seeks out Rebecca, unable to find her, but somehow begins living her life without meaning to, involved with the same people Rebecca had been, one man in particular. What is comes down to- What if we trust the wrong people? What if we do it at a time in our life when we feel the most exposed?
The series is now adapted for cable television, currently in development with acclaimed producer Suzanne Todd (Alice and Wonderland w/Johnny Depp, Austin Powers, Must Love Dogs, and more).
"Lisa has created a beautiful, complicated, and sensual world that is filled with intrigue and suspense. Sara's character is strong, flawed, complex, and sexy – a modern girl we all can identify with. I'm thrilled to develop a television show that will tell Sara's whole story – her life, her work, her friends, and her sexuality. "
-Suzanne Todd, Producer of Alice in Wonderland
Here is a YouTube video of Diego and I talking about the day we met.
Here is a casting video where I talk about the TV show.
Listen to an audio clip from NO IN BETWEEN here.
Buy NO IN BETWEEN on Amazon, Barnes & Noble, and iTunes.