I'm having so much fun writing what will eventually be the 4-book Outlaw Mail Order Brides series. The only hope these outlaws have in making a town where once was their hideout was in getting wives and starting families. This series spilled over from my Men of Legend series when Luke Legend started his own private bride service for men and woman living in the shadows who can't go the normal route. Luke hand carries letters back and forth between the couples and arranges transportation when they decide to marry.
Here are five reasons you should read a mail order bride book:  
The Great Unexpected Plots

really set these books apart. Each one seems a little different somehow and there's always the big question of whether they work as a couple that draws you in. Sometimes the groom dies before the bride arrives and she's forced to change directions. Sometimes someone is playing a joke on the poor groom so it's a surprise when his bride arrives. Then there are the many, many reasons a woman would choose to marry a man she's never seen. There are hundreds, maybe thousands of variations to these stories.

The Romance

is a big draw. We just love reading about happily ever afters. With them being strangers, the odds are stacked against these couples from the first and they have to get acquainted before they can love.

These bride books are the most

Entertaining

of all romance I think. No matter if you like humor, suspense, mystery, or surprises, you're going to find it in this sub-genre. And there are still mail order brides today. The couples meet online and the brides are usually in a foreign country. You just never know what you'll find as strangers try to make a life together.

The History

of this practice is very interesting and whatever part of it you use weaves its way through the story. If you can dream it up, it really happened to someone. Following the Civil War that killed off thousands of men, a woman didn't have much chance of marrying, finding love, or having a family. Most of the men were in the West so that's what prompted these women to leave their homes in search of what they wanted. There is no record of how many mail order brides there were but it was a huge number and big business for some people.

The message of Hope

these stories project to the reader is another big reason of why you should read them. These stories show that you have to reach for what you want, to never give up, and to carry a dream that you'll find it. Mail order bride books can be the most satisfying of all romance.
In the second book in my series – Saving the Mail Order Bride – outlaw Jack Bowdre has been arrested and on his way to jail in a stagecoach the marshal flags down. The only other passenger is Nora Kane who is a mail order bride. When the coach wrecks, Jack finds himself handcuffed to Nora and on the run with only the clothes on their backs and the posse behind. It's five days afoot to safety and it's anyone's guess if they'll survive. Release date is April 30. Then watch for Longing for a Cowboy Christmas anthology in September where you'll find another story from my outlaw town of Hope's Crossing.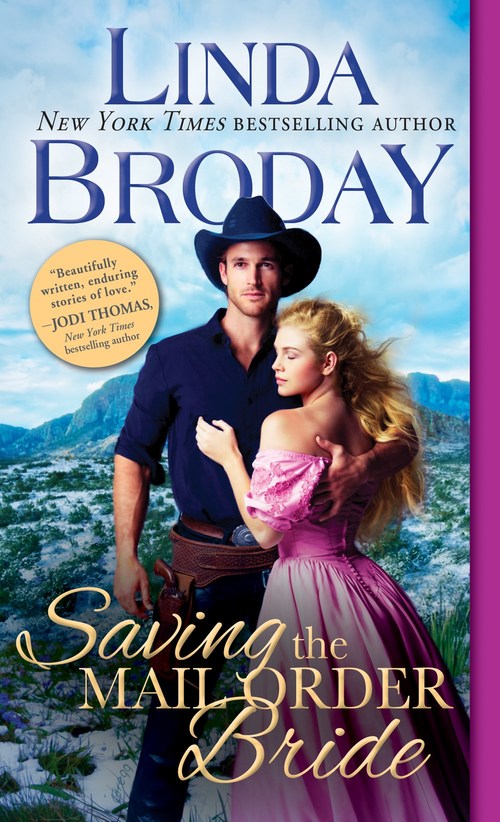 Second in a thrilling new series from New York
Times and USA Today bestselling author Linda
Broday, featuring tough Texas outlaws and the women who
steal their hearts
HISTORICAL WESTERN
ROMANCE
Outlaw Jack Bowdre is on his way to jail—and
completely unaware that he's traveling with Nora Kane, the
mail order bride he's been corresponding with for so long.
No wonder the chemistry is flying…
It's too bad Nora
doesn't know Jack is her groom-to-be. All she sees is a
scoundrel. But when their stagecoach crashes, they're
suddenly left to fend for themselves—and each other. The
longer they're together, the stronger their feelings grow.
Hounded by desperate men bent on doing them harm, Nora and
Jack will do whatever it takes to find their happily ever
after…but first, they'll have to shake the devils from
their trail.
Romance Historical | Romance Western [Sourcebooks Casablanca, On Sale: April 30, 2019, Mass Market Paperback / e-Book, ISBN: 9781492651079 / eISBN: 9781492651086]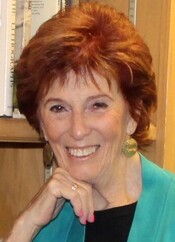 Romancing the West One Story at a Time
Linda Broday is a New York Times and USA Today bestselling author and makes her home in the Texas Panhandle on land the American Indian and Comancheros once roamed. She is a multi-published western historical romance author who lives and breathes cowboys and the American West way of life. Here in the panhandle it's very common to see cowboys, they've provided lots of inspiration. There's just something about a man in tight jeans, a Stetson and boots that gets her hot and bothered!
Linda grew up watching TV westerns back in their heyday and fell in love with the desperados, lawmen and strong men and women who portrayed the people who settled this wild land that offered so much opportunity for those who wanted to seek it. They taught her the values, the strength it took to survive and the tremendous will to keep going when things got tough. She loves writing stories about similar people who could've lived back then.
When Linda is not writing, She's scouring the internet looking for little tidbits to add depth to my stories. She has also been accused, quite unfairly she might add, of haunting museums and libraries. Linda's desire to keep history alive is what drives her and she can't imagine writing anything else.