What is your favorite scene is from SEAL Wolf In Too Deep and why?
I have lots of favorite scenes in every book because they have to be entertaining for me or I have to rewrite them until they are. I haven't written a story where a main character is turned in a while so I was having fun showing what would happen if the hero had to take control of a newly turned wolf in SEAL WOLF IN TOO DEEP.
Another enjoyable aspect of this one is a character that popped into the story that I hadn't expected. He reminds me of Darren McGavin as Kolchak: The Night Stalker, a reporter who knows vampires were running amuck, but no one believes him. In my story, the man is a homicide detective, and he is certain the skullduggery in the area all has to do with werewolves. But in his case, he knows not to try to convince anyone that werewolves exist. So the scenes with him were amusing too.
This was just a really enjoyable story to write. I've owned dogs and cats, and so a lot that I write about is based on their behavior, which makes the scenes so perfectly realistic. Only instead of a cat or dog, you have wolves. At the end of last year, I brought home a Havanese puppy. I hadn't had a new puppy in a while, so I used some of his antics in the story.
I immerse myself in the character's point of view (POV). What does my hero see, how does he feel, what are his reactions to what's going on? Then I show my heroine's POV. How she feels about the whole situation, and how she reacts to him. I truly envision how the whole scene plays out and I hope you enjoy it too.
In another one of my favorite scenes, Allan is trying to decide how to take a newly turned wolf to his home. Leash? Crate? What do you do with a new puppy if you don't have anyone who can hold onto her and comfort her? But what if the puppy is a hostile wolf instead? These are the kinds of questions I have to think about when writing my books!
Giveaway
Here's a great question – how should Allan bring in a newly turned wolf? How would you? One commenter will win a copy of SEAL WOLF IN TOO DEEP.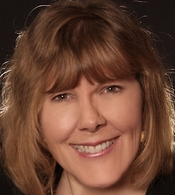 USA Today bestselling author Terry Spear has written over fifty paranormal and medieval Highland historical romances. In 2008 Heart of the Wolf was named a Publishers Weekly Best Book of the Year. A retired officer of the U.S. Army Reserves, Terry also creates award-winning teddy bears that have found homes all over the world and is raising two Havanese puppies. She lives in Crawford, Texas.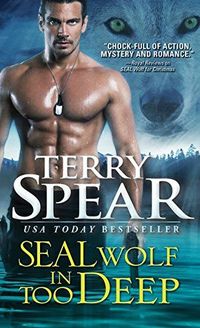 Love spells danger for an alpha SEAL wolf and the woman who steals his heart in this steamy shifter romance from USA Today bestselling author Terry Spear
His love is dangerous
As a Navy SEAL and police diver, alpha wolf shifter Allan Rappaport knows how to handle tough situations, but the arrival of a human diving partner-especially one as attractive as Debbie Renaud-is a whole new challenge. Getting involved is dangerous, but Debbie's offers are hard to resist. As the heat between them rises and a murder plot thickens, Allan is on the brink of exposing his biggest secret.
But she's diving in headfirst
For Debbie, working with another top-notch diver like Allan is too good to be true, and their mutual attraction is hotter than she could have dreamed. Debbie suspects he's hiding something, though, and she's set on figuring it out-one off-duty rendezvous at a time. But when Debbie gets between a werewolf hunter and his intended victim, suddenly she is plunged straight into the heart of Allan's world-a world she never knew existed.