I made a two-hour trip to Katy, Texas to meet with a fan from Minnesota, who is originally from Colombia, and we had lunch and enjoyed talking about her home of Colombia, and why she loves to live here. I signed books at the Books-A-Million in Katy and at West Oaks Village Barnes and Noble in Houston. We had a really good time, but one of the things we talked about was how my GPS was misdirecting me to one of the bookstores. "You know," I said to Lola, "I wrote about this in SEAL Wolf Surrender where the heroine was lost–because her GPS was misdirecting her–and the SEAL wolf had to rescue her. Well, that is me. All the time." Except for having a sexy wolf to rescue me!
The same for her! You see, writing about what really happens in your life makes connections with my readers. How many times do they get lost because of following a GPS's directions?
I had a reader tell me she loved figuring out which parts of my stories had happened to me and which were purely fiction. That's what makes it fun for me.
I love it when my fans tell me how much my stories mean to them. One was telling me how she uses a lot of the way I "speak" in my stories at home now. She's Australian. I thought how cute that was. I love their accents and word usage too. I watch a lot of shows produced all around the world, and I will "hear" accents still playing in my head days after I've watched the shows.
One of my readers wanted the recipe for cinnamon waffles that I mentioned in a book because her husband makes her waffles and she loves cinnamon and waffles alike, so I looked up the recipe I had found for that and shared it with her. And she loved them. I was glad I had found them for the story because it made her morning!
Readers have read about a meal my characters have prepared and that sounds just like it would hit the spot and they have to make it for dinner.
How fun is that?
I was mentioning about another book coming out–You Had Me at Wolf. You Had Me at Jaguar came out recently. When I showed off the beautiful cover for You Had Me at Wolf, a fan said: You Had Me at Terry Spear.
Now how can writing for my fans get any better than that?
Thanks to all my readers for enjoying my world of mystery, romance, wolves, jaguars and every kind of fun. You make it happen!
Silver Town
Come home to Silver Town for the holidays with an exciting new shapeshifter romance from USA Today bestseller Terry Spear!
It's Christmastime in wolf-run Silver Town, Colorado. Gray wolves Meghan MacTire and Sheriff Peter Jorgenson are dating. They're also keeping secrets from each other. And as the holidays approach, their pasts come back to haunt them–literally.
In this tale of Christmas cheer, a mystery from the past brings Meghan and Peter together to learn to let go and love each other for who they are today.
Holiday | Romance Paranormal [Sourcebooks Casablanca, On Sale: September 24, 2019, Mass Market Paperback / e-Book, ISBN: 9781492677321 / eISBN: 9781492677338]

Full of cozy holiday charm and werewolf romance rawr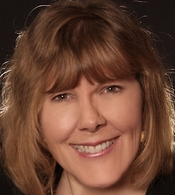 USA Today bestselling author Terry Spear has written over two dozen paranormal romance novels and medieval Highland historical romances. In 2008 HEART OF THE WOLF was named a Publishers Weekly Best Book of the Year. A retired officer of the U.S. Army Reserves, Terry also creates award-winning teddy bears that have found homes all over the world. She lives in Crawford, Texas.