I recently had a discussion with friends about pepper spray. . . One friend keeps a canister with her and even sent me the link to the one she likes. I haven't ordered it yet, but it's in my cart, ready to purchase next time I place an order. Two of us have daughters who are college-aged and both have been in situations that make me cringe when I think about them. As moms of older children, we can no longer dictate their actions or what places they frequent, but at the same time, we can arm them with something that might help them in a difficult situation.
In uncomfortable conditions like dark parking lots, I normally walk with my keys fisted in my hands, one pointing outward in preparation for some kind of attack I'm optimistic will never really happen. I'm even happy to see that as time passes more places are installing the police call boxes that are an easy jog from every position.
Also, I've read an amazing book about trusting your instincts and being aware of the danger around you. I highly recommend The Gift of Fear by Gavin de Becker. I believe everyone should read it and I think that it prevented something horrible from happening to me. It too is an easy internet order or pick up from your local library. We have so many options to make us feel safe in a world that isn't always innocuous.
Today we have so many choices for how we keep ourselves and our families safe. You can take a self-defense class, install securities systems or home monitoring cameras, even call 911. Everything is at our fingertips these days.
For my character, Isobel, in Highland Obligation, because of an incident in her past, protecting her loved ones and those who cannot defend themselves are her top priorities. It's not as easy as one-clicking on-line to procure what will make her feel safe again. For a woman in 17th century Scotland, she has to rely on a man for security. That hadn't worked so well for her before, so she picks up a sword, learns how to defend herself, and joins a rebel group who fight for those in the Highlands who are still loyal to King Charles.
Grant has seen awful things happen to men who rush into battle without thought and those who don't pursue other methods of seeking a truce. His weapon of choice is words as he seeks peace in every possible situation. With tensions rising high in Scotland and England trying to pull his beloved homeland into their turmoil, he is determined to do what he can to persuade the Scottish Parliament that they should stay out of the civil war.
Sparks fly when Isobel and Grant are forced to wed and their structured lives and methods of coping with challenging situations collide. They both must learn that there is a time for every weapon and sometimes you have to use all of them in your arsenal to live in harmony.
What weapon would you choose?
Highland Pride #5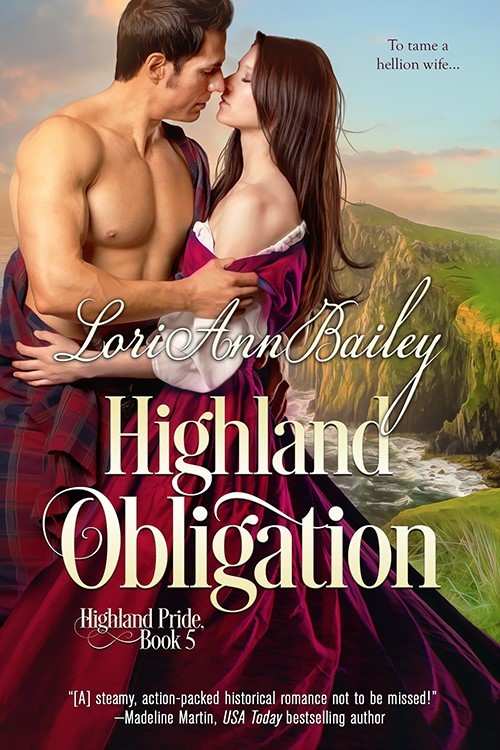 Isobel MacLean fears she can't protect those she loves. Due to a violent attack in her past, she'll do anything to keep them safe–except marry the infuriating Grant MacDonald, heir to the MacDonald laird. She wants justice for her family, not a damn husband. Unfortunately, we don't always get what we want. . .
Forced to wed the lass responsible for his friend's death, Grant MacDonald is determined to tame his hellion wife. On a mission to Edinburgh to prevent war, sparks fly as they spar with each other, and Grant is starting to wonder if maybe his wife is a wee bit misunderstood.
He'll need to use every tool in his arsenal to distract his alluring wife from her quest for vengeance. . . before it's too late for them both.
Romance Historical [Entangled: Amara, On Sale: September 24, 2019, e-Book, ISBN: 9781640638624 / eISBN: 9781640638624]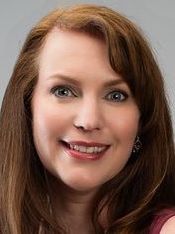 Lori Ann Bailey writes hunky highland heroes and strong-willed independent lasses finding their perfect matches in the Highlands of 17th century Scotland. Writing about the people and places playing in her head helps her live out her dreams and delve into her love of history and romance. She lives in Northern Virginia with her real life hero, four kids that keep her on her toes, two dogs determined to destroy her house and two cats secretly plotting the demise of those dogs.