What were the odds that Gavin would run into the woman that he'd accused of stealing Samoyeds and reselling them for profit, who was also the one piloting the plane he had to take today? He recalled that was her occupation back in Big Lake, and how he'd thought she could be smuggling stolen pets across the border.

But he still felt like he'd met her in Seattle. Which was why he'd asked if she had a sister. A twin, since wolves often had multiple births, that maybe he'd seen instead.

All decked out in a leather flight jacket and black, skin-tight pants and laced-up boots, blond hair cut shoulder length and blue eyes fixed on him, the Arctic wolf was just as beautiful as the time he'd met her in Alaska. He wondered how she'd feel if she knew he hated to fly. She'd looked highly annoyed that she had to fly him anywhere and probably wanted to kick him out somewhere over the Boundary Waters—until she'd discovered he was a wolf like her. But not just any kind of wolf. A white wolf too.

Even so, she was…prickly. Holding a grudge against him for entering her home and seeing her naked, maybe. He didn't entirely blame her there. His cop training told him she was hiding something else. Something about having been in Seattle.

"Have you been flying for long?" he asked, stowing his gear in the seaplane, hoping to get her mind off how they'd met before, because he was certain she was thinking of that meeting between them in Alaska, like he was.

"Since I was sixteen. So for twelve years." She motioned to their office. "I need you to fill out a couple of forms and make the payment."

Inside the office, a huge dog greeted them. A brown and white St. Bernard, amber eyes smiling as he hurried to nuzzle Amelia. He licked her hands and then crossed the floor to greet Gavin.

"Hey, fella." Gavin loved dogs and scratched his head, making the dog's long tail wag.

"That's Winston. He's going with us."

"He must weigh about the same as a man," Gavin said, filling out the forms. "He'll burn more fuel." He couldn't imagine why she'd want to take the dog on a trip like that.

"Yeah, you're right. He's only a year old, but weighs a hundred and fifty pounds. But I need to take him with me." She didn't offer a reason why, only gave Winston a hug, and then waited while Gavin filled out the paperwork.

"I take it Henry is your dad."

"He is."

"Well, your dad said he and your brother took a group out earlier." He was hoping he'd learn something about the company group before they even took off. He'd managed to get here only an hour after they left. Perfect, so he could locate them without looking like he was following them.

"Yeah, a couple of hours ago. Don't tell me you missed your party and are trying to catch up with them."

A couple of hours ago? They must have left ahead of schedule. "No. I'm not with them. I just wondered where they'll be staying, hoping I can find more solitude." Gavin wanted to tell her the truth, but he couldn't. Work ethics prevented it. "Did they show up early then?"

"Yeah. Dad and Slade were glad because they had to take two planes to carry them there. They took them earlier than planned so Slade could return and take up another group up. Since you said you helped the police to take down Mike and Mindy Michaels, I wondered if you were here concerning Mindy."

"What do you mean?" Gavin asked, not following her.

"She was one of the passengers that my brother took to the drop-off point in the Boundary Waters."

Gavin rubbed his smooth chin. Now that was a new wrinkle in the situation. Was Mindy Michaels involved in criminal activities again, or had she cleaned up her act? "No, I didn't have any idea she was here. She's with the greeting card company out of Seattle now?"

"She's a secretary, I think. Well, believe me, it surprised me she was here." Amelia took a deep breath.

Probably as much as he surprised her by being here.

"You can't be a lone wolf, not if you're with a pack. So, why would you be here alone? Oh, you want to run in the wilderness as a wolf. Gotcha."

"Right." Gavin paid her, and then headed out to the SUV to get his canoe. Though he was glad to meet the she-wolf, he really needed to hurry so he could reach Conrad and his group as soon as he could.

She loaded Winston, a huge, brown dog bed, his leather leash, a bag of treats, and chew toys onto the plane.

"So you've only been here for two months and are fairly new to the area." Gavin helped her to secure the canoe on the plane.

"Yeah we moved straight here from Alaska. We have to be careful about being seen in our wolf forms. We do much better in winter, though we have lots of wilderness out here too, so we've been enjoying the change."

"Same with us as far as blending with the snow as Arctic wolves. Were you born that way? Since I wasn't a wolf when I met you the first time, I didn't have a clue if you were one before." He retrieved his cooler and set it inside the plane.

"We were born that way. What happened to you?"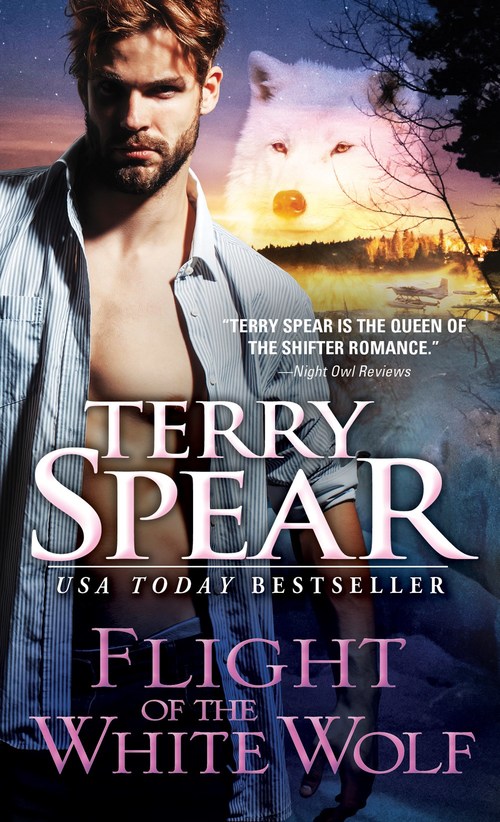 Stranded in the wilderness, these warring hearts will be forced to work together—or die together.
Gavin Summerfield—an arctic wolf shifter with a fear of flying—has to fly into the vast lakeland wilderness of northern Minnesota to track down his suspect—where his ability to shift will come in very handy. Imagine his chagrin when his pilot turns out to be the woman who tasered him last time they saw each other. Things are off to a rocky start…again.
Arctic wolf shifter Amelia White isn't entirely displeased to see Gavin again, but priorities shift when their plane is sabotaged and goes down in the middle of nowhere. As their attraction grows, Amelia hopes Gavin doesn't discover the secret she's been keeping…she knows he could never forgive her…
Romance Paranormal [Sourcebooks Casablanca, On Sale: March 6, 2018, Mass Market Paperback / e-Book, ISBN: 9781492655787 / eISBN: 9781492655794]

Flight and this shifter do not get along!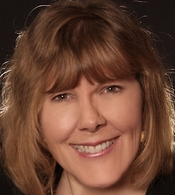 USA Today bestselling author Terry Spear has written over two dozen paranormal romance novels and medieval Highland historical romances. In 2008 HEART OF THE WOLF was named a Publishers Weekly Best Book of the Year. A retired officer of the U.S. Army Reserves, Terry also creates award-winning teddy bears that have found homes all over the world. She lives in Crawford, Texas.