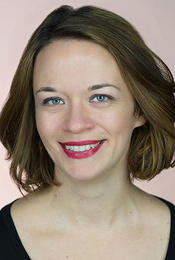 Somehow I have found myself at this weird (and sometimes lovely) three-way intersection of genres. Adult contemporary, New Adult and BDSM. In some ways, this mishmash of different worlds is total godsend. Just because I love all three of these worlds I've created for each respective series, doesn't necessarily mean I want to spend all my time in one, exclusively. Taking a break from something heavy and cleansing the palette in a lighter environment can save a writer, in my experience, from feeling fatigued or losing perspective. It's like my writer equivalent of playing the field, dating around, sowing my oats. But way more nerdy.
These three genres all intersect in Sexyville, but the difference is the tone. The most specific shift is into BDSM, because there is an internal conflict that always seems to have a direct effect on sex between the characters. It's not just a slaking of lust, it's exploring new territory (at least, for my Serve series heroines) and involves a giving over of trust, which I find hard to write with a light tone. It's dark and sexual and (think of a slow drum beat).
Many authors straddle the line between New Adult and Adult. Here, the different flavor when it comes to sex is emotional. A twenty-year-old would have a different thought process while engaging in physical activity, simply by virtue of them having less life experience. It's important (when switching gears between NA and Adult) to change your mindset, erase 5-7 years from your character's psyche, and freshen your view of the surrounding world you've created, all while making your unique mark as an author.
"It does take a different mindset switching between writing NA and Adult. Adults (at least, you hope) don't make the same decisions that younger characters will," says Megan Erickson, NA author of MAKE IT LAST and an upcoming Adult series with Entangled's Brazen line. "I think the key is getting into the world of the book you are working on and being confident in your voice, which will show through in any genre."
During a recent gap in between writing an Adult book and NA book, I really had a hard time getting back into a humorous place. A place where funny observations came naturally and characters had somewhat silly conversations, instead of deep, meaningful ones (although there is certainly room for both in any one book). It always comes down to the characters – they have to be real enough that if they showed up in a different genre, they would remain intact. Switching genres is definitely a tone issue, but for me, characters create the tone, so as long as I go into a project feeling well acquainted with my people, I'm not even scared of Sci-Fi. Well, maybe a little.
About RISKING IT ALL
She's gone rogue.
Seraphina Newsom isn't looking for vengeance…she wants justice. Three years ago, Sera's brother was ruthlessly gunned down by one of Brooklyn's most dangerous mob kingpins. The investigation has stalled out, deemed "too dangerous" by the police commissioner. So to track down the evidence she needs to take down her brother's killer, Sera turns in her hospital scrubs, joins the NYPD, and goes undercover. Unsanctioned. Alone.
He'll live to keep her safe.
With his father behind bars, Bowen Driscol has reluctantly taken over his family's sprawling South Brooklyn crime operation. New York's finest have other plans. By threatening the safety of his sister, they "convince" Bowen to extricate a rogue cop who's in over her head. But when he meets Sera and feels that deep, damning shiver of desire course through him, Bowen knows there's only one way to keep her safe without blowing either of their covers…by claiming her as his own.
About Tessa Bailey
Tessa Bailey is originally from Carlsbad, California. The day after high school graduation, she packed her yearbook, ripped jeans and laptop, driving cross-country to New York City in under four days.
Her most valuable life experiences were learned thereafter while waitressing at K-Dees, a Manhattan pub owned by her uncle. Inside those four walls, she met her husband, best friend and discovered the magic of classic rock, managing to put herself through Kingsborough Community College and the English program at Pace University at the same time. Several stunted attempts to enter the work force as a journalist followed, but romance writing continued to demand her attention.
She now lives in Brooklyn, New York with her husband of seven years and three-year-old daughter. Although she is severely sleep-deprived, she is incredibly happy to be living her dream of writing about people falling in love. Visit her website for more information about Tessa and her books.