Can you believe Christmas is right around the corner? To celebrate, we asked the authors from the anthology Longing for a Cowboy Christmas to answer some fun Christmas themed questions!
Their answers certainly have us Longing for a cowboy Christmas of our own!  
What's the best part about writing a Christmas book?
Rosanne Bittner: The best part about writing a Christmas story is that it takes me into that "miracle" mood that seems to be a part of the Christmas holiday. I always try to include some kind of little miracle in my stories. In last year's anthology, Christmas In A Cowboy's Arms, my story miracle was the healed awakening of an unconscious little girl. This year, in Longing for A Cowboy Christmas, my miracle surrounds the birth of a baby boy the mother wasn't sure she could love.
Anna Schmidt: For me the holidays are a magical time of sharing and giving and FORgiving. To be able to tell stories that convey those things is a gift in itself.
Margaret Brownley: I always seem to be writing a Christmas book during the searing heat of summer.  To get in the right mood, I try to imagine a reader curled up in front of a blazing fire, hot chocolate in hand and smiling as she reads my story. The image usually puts me in the Christmas spirit.  On the few occasions it fails to work, I stick my feet in a bucket of ice water.
What is something you can't live without during the holiday season?
Rosanne Bittner: Something I can't live without in the Christmas season is, of course, having my 3 grandsons over on Christmas Eve. They love my apple pie!
Anna Schmidt: Traditions from my childhood—my family was very into giving to others especially those who might not be blessed with family at that time of year so I love finding ways to shop and wrap and give to others.
Margaret Brownley: I couldn't live without knowing the true meaning of Christmas and what we are celebrating.  This keeps me from becoming overwhelmed by the commercial part and focused on the things that truly count.
Amy Sandas: Cozy socks. I'm not much for slippers, but my feet are always cold so I love to warm them up with thick, super-soft socks.
What's your favorite holiday tradition?
Linda Broday: The candlelight service on Christmas Eve puts joy and thankfulness in my heart and I look forward to it each year. There's something very moving about sitting in a church lit only by candles, singing Christmas hymns. The service brings such a sense of peace.
Margaret Brownley: A favorite family tradition began by accident.  When the children were small, I habitually bought Christmas presents throughout the year and hid them. The problem was, some presents were invariably forgotten until after Christmas.  One gloomy January, while organizing my closet, I found a set of cars I'd intended Santa to leave under the tree.  Not knowing how else to handle it, I entered the room where the boys were playing and announced, "Look what Santa left on the roof."  This was a big hit and every year after that, Santa always left something on the roof.  The funny thing is that no one ever thought to ask what Mommy had been doing on the roof.
What's your favorite holiday memory?
Linda Broday: What parent hasn't worked hard on Christmas Eve putting toys together? I remember one Christmas when my husband and I tried for most of the night to assemble a bicycle for my oldest. We hunted and hunted for one important part and finally found it in the trunk of the car where it had fallen out of the box. Exhausted, we fell into bed and I still remember the warmth of his arms around me. We fell asleep whispering to each other. He passed away a few short years after that. But I can't look at a bicycle without remembering that night.
Anna Schmidt: Wrapping presents with my Dad—he always had us shop for him and then gathered us kids one night to wrap everything on his list for my Mom (usually 10-12 gifts). He wrote these wonderful cards to attach to each gift and there always was one small gift (usually jewelry) he hid in the tree. 
What's your favorite Christmas movie?
Linda Broday: This is a little old-fashioned, but I always have to watch The Homecoming at least once. It was the first Walton's episode about Christmas on Walton's Mountain during the Depression. No matter how many times I watch it, I always get a lump in my throat at how little they had, yet they were a happy family, taking joy in just being alive and together. This has suspense when the father can't get home and they fear he's been killed in a bus accident. Christmas wouldn't be the same without watching this.
Rosanne Bittner: My favorite Christmas movie would have to be the original "Scrooge," A Christmas Carol. But I also absolutely love the original Miracle on 34th Street.
Anna Schmidt: The vintage version of A Christmas Carol w/ George C. Scott—he made the BEST Scrooge!!!
Amy Sandas: It's gotta be a tie between Home Alone because it's so nostalgic and fun for the whole family… or Die Hard (Yes, it is a Christmas movie!) which has become an annual tradition in our house.
 What's your favorite holiday/winter song?
Rosanne Bittner: My favorite Christmas song is White Christmas.
Anna Schmidt: "The Christmas Song" or Chestnuts Roasting on an Open Fire.
Margaret Brownley: It's not Christmas for me without seeing at least one production of The Nutcracker Suite. I love the music so much I wrote a story called The Nutcracker Bride.  I also wrote a story titled after another Christmas favorite: Do You Hear What I Hear?
One story I'll never write is Grandma Got Run Over by a Reindeer. This isn't my favorite by any means, but it always makes me laugh. That's because the first time I heard it, I had four grandchildren in the car, ages five to nine.  All at once they started singing it. It was the first time I'd heard the song and I honestly thought they'd made it up. I was shocked and that only added to the backseat giggles.
What's the best bookish holiday gift that's not a book?
Linda Broday: I love buying those collections of tea for all my author friends. Also, a variety of popcorn works nicely as well as warm booties or throws.
Do you have a go-to stocking stuffer?
Rosanne Bittner: This isn't my favorite stocking-stuffer, but rather, it's my GRANDSONS' favorite stocking stuffer – MONEY! They are all in their teens, so no more toys and candy canes! They want that green stuff so they can buy gasoline. All 3 of them are now driving!
Amy Sandas: I always put gift cards to Barnes & Noble in my kids' stockings. Then we go to the store together to pick out new books.
If you could travel anywhere this winter, where would you go?
Rosanne Bittner: Hubby and I have been going to Nevada every winter for about 20 years now. We stay 2-3 months. We always stayed in our condo in Vegas, but we've sold that and this year we will go to Laughlin, NV, which is right on the beautiful Colorado River across from Arizona. My vacations are ALWAYS somewhere in America's Great West. It's what I love and almost the only thing I write about!
Anna Schmidt: Denmark…mostly because my next book is set there.
What's your go-to treat to take to the pot-luck holiday party?
Rosanne Bittner: My "go-to" treat for holiday parties is my special home-made apple pie that I make from real peeled apples.
Anna Schmidt: I make a dynamite chili, but if something less 'entrée' is called for, then how about a chocolate cheesecake???
Margaret Brownley: I don't know that you can call this a treat, but I always volunteer to bring the paper goods. Hey, someone has to do it, right?
Amy Sandas: Sugared pecans! Such a simple snack but so, so yummy…especially when warm from the oven. We're lucky if we make it to the party with half a batch left.
What's your go-to drink in the winter?
Linda Broday: Without a doubt, it's hot apple cider. When I still at home, my dad would load us all up each October and we'd head for the mountains that was a day's drive from where we lived. They'd be fruit stands set up all along the highway and we'd stop. Before the day was done, we'd have a carload of apples. My daddy would make the best apple cider and mom, her apple cake. The house would fill with the fragrance of apples and I'd lie in bed, taking deep breaths, feeling so loved. I did it with my kids and my heart returns to that treasured time when I smell apples.
Rosanne Bittner: My "go-to" drink in winter is Eggnog. I have to be careful not to drink too much of it because it's so fattening, as are most holiday treats!
Anna Schmidt: Winter/spring/summer/fall = COFFEE
Amy Sandas: I love egg nog with a bit of rum or homemade Irish cream, but I also made a batch of hot-buttered rum one year. Sooo rich!
—
Thanks to the Longing for a Cowboy Christmas authors for stopping by the blog! Comment below with your favorite thing about the holiday season, and you'll be entered to win a copy of LONGING FOR A COWBOY CHRISTMAS!
—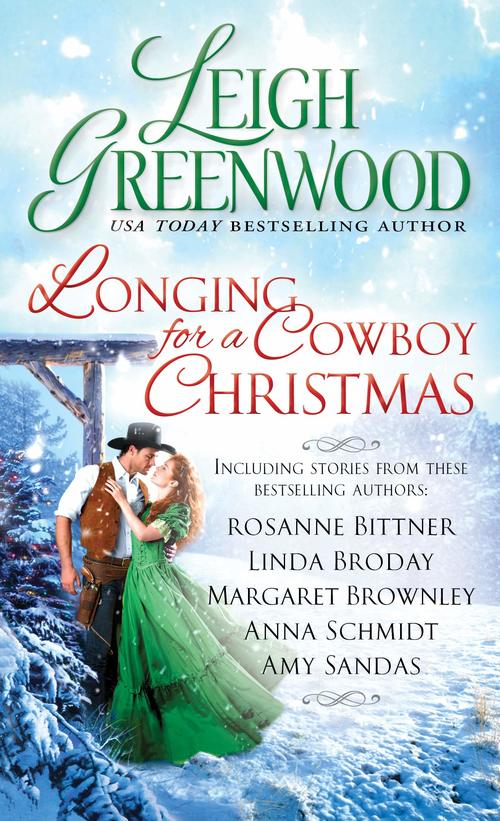 Find your very own cowboy to keep warm these long, wintry nights as you cozy up with six sweeping, epic tales of heroism, passion, family and celebration from bestselling authors Leigh Greenwood, Rosanne Bittner, Linda Broday, Margaret Brownley, Anna Schmidt, and Amy Sandas.
Fall in Love with Christmas
Whether it's a widower finding an unexpected new start, a former outlaw and his new wife welcoming their very own Christmas miracle, a long-lost lover returning just in time for a special holiday celebration, a second chance at love between two warring hearts given peace at last, an unlikely pair working together to bring joy to a small Texas town, or a cowboy and his dark-eyed beauty snowed in one unforgettable wintry eve…every Christmas with a cowboy is filled with light, laughter, and a forever kind of love.
Holiday | Romance Historical | Romance Anthology [Sourcebooks, On Sale: September 24, 2019, Mass Market Paperback / e-Book, ISBN: 9781492683834 / ]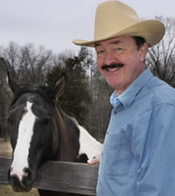 Leigh Greenwood is the author of both the popular Seven
Brides series and The Cowboys series. The proud parent of
three grown children, Leigh lives in Charlotte, North
Carolina.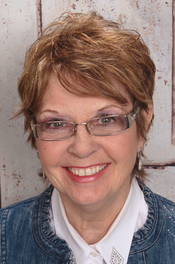 The award-winning author of over fifty books, Michigan resident Rosanne Bittner is a member of the service organization of the Lioness Club, which supports needy families and other worthy causes. She and her husband of thirty years have two sons.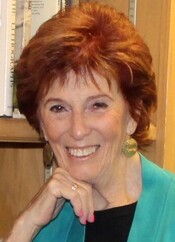 Romancing the West One Story at a Time
Linda Broday is a New York Times and USA Today bestselling author and makes her home in the Texas Panhandle on land the American Indian and Comancheros once roamed. She is a multi-published western historical romance author who lives and breathes cowboys and the American West way of life. Here in the panhandle it's very common to see cowboys, they've provided lots of inspiration. There's just something about a man in tight jeans, a Stetson and boots that gets her hot and bothered!
Linda grew up watching TV westerns back in their heyday and fell in love with the desperados, lawmen and strong men and women who portrayed the people who settled this wild land that offered so much opportunity for those who wanted to seek it. They taught her the values, the strength it took to survive and the tremendous will to keep going when things got tough. She loves writing stories about similar people who could've lived back then.
When Linda is not writing, She's scouring the internet looking for little tidbits to add depth to my stories. She has also been accused, quite unfairly she might add, of haunting museums and libraries. Linda's desire to keep history alive is what drives her and she can't imagine writing anything else.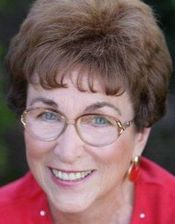 Thrills, mystery, suspense, romance: Margaret penned it all. Nothing wrong with this, except Margaret happened to be writing for the church newsletter. After making the church picnic read like a Grisham novel, her former pastor took her aside and said, "Maybe God's calling you to write fiction."
It turns out God was and Margaret did. She now has more than 20 novels to her credit. In addition, she's written many Christian articles and a non-fiction book. Still, it took a lot of prodding from God before Margaret tried her hand at writing inspirational fiction which led to her Rocky Creek series. "I love writing about characters at different stages of faith," she says of the new direction her writing career has taken, "and I'm here to stay."
Happily married to her real-life hero, Margaret and her husband live in Southern California.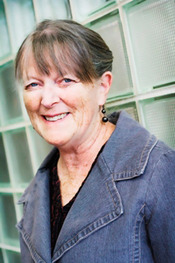 Anna Schmidt is a three-time finalist for the coveted RITA award presented annually by Romance Writers of America (RWA). Her novel A SISTER'S FORGIVENESS gave Anna her fourth finalist honor for the Reviewers' Choice Awards from Romantic Times magazine. She has won that award twice before. In 2013 she was given the Lifetime Achievement Award by her local Wisconsin chapter of RWA.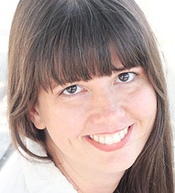 Amy writes historical romance about dashing, and sometimes dangerous, men who know just how to get what they want and women who at times may be reckless, bold, and unconventional, but who always have the courage to embrace all that life and love have to offer.
Amy grew up in a small dairy town in northern Wisconsin and after earning a Liberal Arts degree from the University of Minnesota – Twin Cities, she eventually made her way back to Wisconsin (though to a slightly larger town) and lives there with her husband, three children and a black lab. She spends her early mornings writing then heads to her "other" job, dreaming of the day she can write full-time. The rest of her time is spent trying to keep up with the kids and squeeze in some stolen moments with her husband.