Hi! Thanks for having me back!
There's been a lot of debate over whether or not it's better to be a plotter or a pantser. I like to think that I'm a bit of a hybrid. When I first started writing I would begin a story with characters and a vague idea for the plot and then run with it to see where it would take me. Things have changed a little now that I'm writing more and at a quicker pace. Now, in the initial stages of a book, I write out the general plot and main points in the story and fit it into a schedule that I do my best to adhere to. At least, to a point. But there is still something to be said about the mystery and adventure that comes with the unravelling of a story and the characters as I write. Part of the fun of writing for me is just that, the discovery. So, when I get the whiff of a submission call that makes my muse sit up and take notice, I just have to run with it.
That's what happened with CLAIMING ZARA. My publisher put out a call for a ménage short for an anthology and an idea just popped into my head. After my first attempt at writing a ménage, SINS IN THE SAND, I knew I wanted to write another one. So it wasn't a surprise when a story with similar base elements, namely a strong heroine and two men who are perfect for her, shoved its way to the forefront of my mind demanding to be written.
Zara is stuck in a terrible marriage and is looking for a way out. Living a separate life from her husband, she had turned to two very different men for an escape while trying to keep up the farce that her life isn't falling apart. Not easy when she's in the public eye and her husband has all but thrown away the pretence. The moment her situation changes freeing her from the shackles of her life, Zara fears that she will lose the carefully balanced relationship she has with the two men. She cares about them both as much as they cherish her but she knows they're possessive and each wants her as his own. Figuring out where to go from there isn't going to be easy, but she's determined to find a way to keep them both in her life.
The story took me only a few days to write, which threw my schedule off a tiny bit but I could hardly be upset when it was so interesting to write and explore the characters and their dynamics; it made it all the more enjoyable to put to the page.
So, I guess what I'm saying is stay open to new ideas. Don't bog yourself down too much with strict rules and rigid timelines. Know your bounds but allow yourself to explore outside the confines. You never know what you might come up with when you free up your mind and just run with inspiration.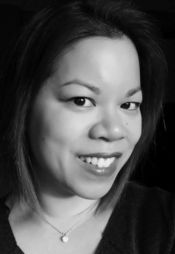 Read. Escape. Fall in love.
An inveterate traveller, Kait has set foot on three continents and has the other four on her bucket list (yes, even Antarctica). Until she can see them all, she writes romances that take readers to far flung locales, often to places she's been or hopes to one day go. For now, she's settled in England where she spends most of her time plotting, scribbling ideas on every available scrap of paper and trying out dialogue on her cat.
Three's a Charm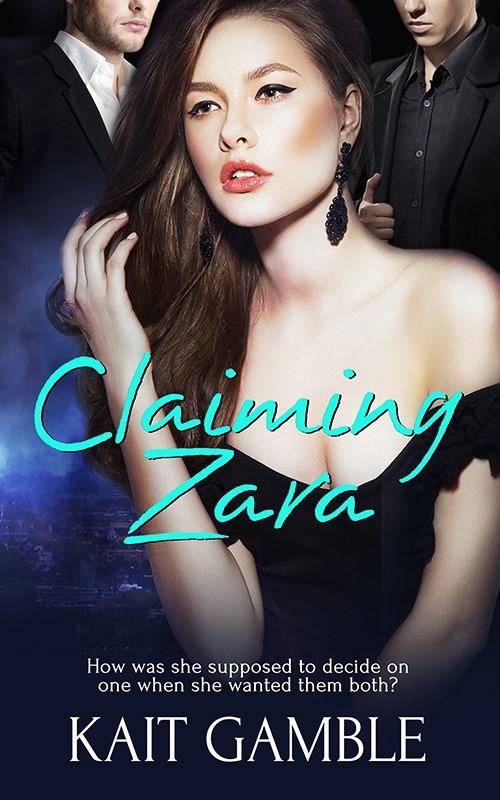 How is she to choose?
Zara King's life is in shambles and filled with questions.
How had she ended up married to a man who didn't love her
and couldn't keep his philandering ways under wraps?
How was she to move onto the next phase of her life without
revealing a couple of secrets of her own? Namely her lovers,
Tobias and Garrett.
How was she supposed to decide on one when she wanted them
both in her life?
What would happen if they found out her desire?
Zara's about to get some answers.
Romance Erotica Sensual | Erotica [Totally Bound Publishing, On Sale: August 29, 2017, e-Book, ISBN: 9781786862266 / eISBN: 9781786862266]