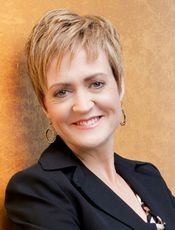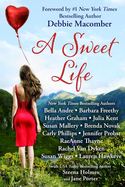 When I launched my first online auction for diabetes research in 2005, I had no idea I would still be running the fundraiser ten years later. I started it because I wanted to make a difference to my son, who was diagnosed at five years old, and everyone else suffering from this terrible disease (over 350 million people have diabetes worldwide). So far, we've raised over $2 million, but I honestly thought we'd have a cure by now. Ever since we first learned that Thad faced this challenge, I've been hearing that a cure is right around the corner. And when you slug away at something for a long time, and it doesn't feel as if you're making enough of an impact, it can be tempting to give up.
In those moments of discouragement, however, something always happens to keep me going. Many times it's an episode of insulin shock and another jolt of that terrible fear that grips every parent of a child with diabetes. But it can also be something positive, like having my son put his arms around my neck and tell me how much he appreciates what I'm doing. Or another author, friend or supporter emailing me to say they will contribute yet again. There have been so many generous people dig in to help, including my volunteers, who have offered hours and hours of selfless service. The bottom line is that I believe this is a disease we can beat with enough determination and focus, so I keep marching forward, and I'm thrilled with the latest news—that the DRI (the research facility that gets the money I raise) is entering human trials with their new Biohub. The Biohub has made the possibility of a cure feel real for me again.
So how does Brenda Novak's Online Auction for Diabetes Research work? Just like E-Bay—only it's more fun. This year, those who register before the auction closes on May 31st(register) will receive a FREE digital copy of THROUGH THE SMOKE, my new historical romantic suspense title. And there will be other freebies we will be giving away throughout. Shoppers will be entered to win simply by participating on any particular day. When the auction is over, payment for any items won can be made via Paypal or credit card (with special arrangements, even personal check/money order). In most instances, the donor picks up the tab for shipping.
There will be nearly 2,000 items up for grabs, all of them starting at just $3. But that's not all! This year is our big 10-year anniversary, and we are doing everything we can to make it special, including offering a boxed set of digital books by fourteen bestselling authors (foreword by #1 New York Times Bestselling Author Debbie Macomber), for only $2.99 (initial sale price). If you are a fan of contemporary romance, A Sweet Life is a "must have." Besides my own novel, A BABY OF HER OWN, it includes stories from such reader favorites as Bella Andre, Barbara Freethy, Heather Graham, Julia Kent, Susan Mallery, Carly Phillips, Jennifer Probst, RaeAnne Thayne, Rachel Van Dyken, Susan Wiggs, Lauren Hawkeye, Steena Holmes and Jane Porter! But you have to act quickly. This is a limited edition and will only be on sale during the month of May.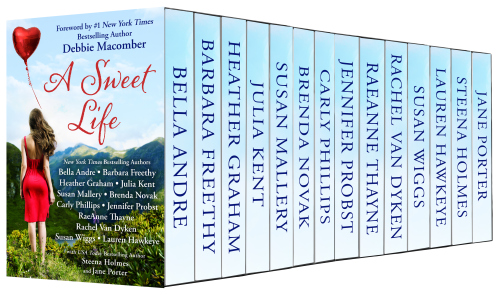 What else will be available at the auction? Too many things to list! You'll be able to bid on tickets to meet Celine Dion, Kindle Fires and Kindle Paperwhites, antique and other kinds of jewelry, trips & stays, handmade items, purses, the chance to have lunch with Lee Child, Catherine Coulter, Diana Gabaldon, Steve Berry or another of your favorite authors and a slew of opportunities for both readers and writers. Don't miss the fun—register today!
Here's to making a difference!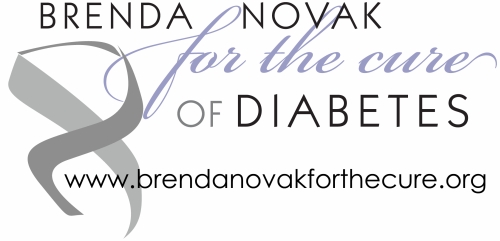 ---
Available only in May 2014
Fourteen Contemporary Romances by Bestselling Authors to Benefit Diabetes Research
On Sale: May 1, 2014 | 1500 pages | e-Book
Have your cake and eat it too–your purchase of A Sweet Life helps fight against diabetes!
Indulge in this stunning limited edition collection of fourteen contemporary romances by New York Times and USA Today Bestselling authors…
You can make a difference while you read! All proceeds from the sale of A Sweet Life will be donated to the Diabetes Research Institute via Brenda Novak's Online Auction for Diabetes Research.
Featuring a foreword by #1 New York Times Bestselling Author Debbie Macomber.
I Only Have Eyes For You by Bella Andre (The Sullivans)
The only woman wealthy Irish pub owner Jake McCann wants is the one he can't have–Sophie Sullivan, his best friend's off limits sister. But when the beautiful librarian appears on his doorstep as his every fantasy come to life, even though Jake knows loving Sophie isn't the right thing to do…how can he possibly resist?
On A Night Like This by Barbara Freethy (Callways #1)
From #1 NY Times Bestselling Author Barbara Freethy comes the first book about the Callaways, a big Irish family born to serve and protect, many as San Francisco firefighters.
May Day! By Heather Graham
Members of the Krewe of Hunters team plan a relaxing vacation to jolly old London for the English celebration– they never figured that a May Pole just might be murder.
Shopping for a Billionaire by Julia Kent
When mystery shopper Shannon Jacoby meets billionaire Declan McCormick with her hand down a toilet in the men's room of one of his stores, it's love at first flush.
Built to Last by Susan Mallery
The tale of Aaron Cross, a man who doesn't know he needs saving…until he meets Marissa Spencer, a heroine inspired by the real life founder of the Motheread/ Fatheread Literacy Program.
A Baby of Her Own by Brenda Novak
Delaney is tired of waiting for the right man–all she wants is a baby. After seducing a handsome stranger, she returns to Dundee to find that same man is actually taking up residence on a ranch just outside of town–where he will very likely realize she's expecting.
Dare to Love by Carly Phillips
In relationships, Ian Dare offers the bare minimum–until one glimpse of sensual Riley Taylor changes his perspective. Their affair heats up and love comes into play, but Riley's secret past just might cost them everything.
Executive Seduction by Jennifer Probst
When Chandler Santell turns to Logan Grant, the most ruthless CEO in the finance industry to save her beloved Yoga and Arts Center, she never intended to have seduction as part of the plan…
In Too Deep by RaeAnne Thayne
Though fiercely drawn to the comfort of Andrea McPhee's arms, Will Tanner isn't sure he can find room for a woman like her in a life focused on vengeance–until he discovers she has secrets of her own.
Every Girl Does It by Rachel Van Dyken
Amanda gets a flash from the past when the nerdy kid she rejected in high school suddenly reappears in her life…dead sexy, he's all man and he wants her.
Homecoming Season by Susan Wiggs
Miranda Sweeney and her family find hope and healing while spending an autumn at Willow Lake after Miranda survives breast cancer. Inspired by the founder of Cottage Dreams.
Unspoken by Lauren Hawkeye
Once, Ellie Kendrick was the only thing that Dominic Gabriel wanted. Now she's back and her version of what happened between them so long ago makes him question everything he knows about himself as a man…
Sweet Memories by Steena Holmes
Thinking her marriage is over, Tessa is shocked to fall into the arms of her husband… literally. What's a girl to do when her heart still goes pitter-patter for a man who ran out on her once but comes back determined to take another chance?
Take Me, Cowboy by Jane Porter
Jilted at the altar, Jenny Wright is devastated that bull riding champ Colton Thorpe witnesses her shame, but tough sexy Colton is a man who knows what he wants… and he wants Jenny.
To comment on Brenda Novak's blog please click here.