It's springtime! Although many of us are not feeling the effects yet, we can benefit from all of the hard work mystery authors did while hibernating with their computers over the winter. This week I have four great cozies for you to check out. Magic by the sea with cupcakes at a festival—it doesn't get any better than that!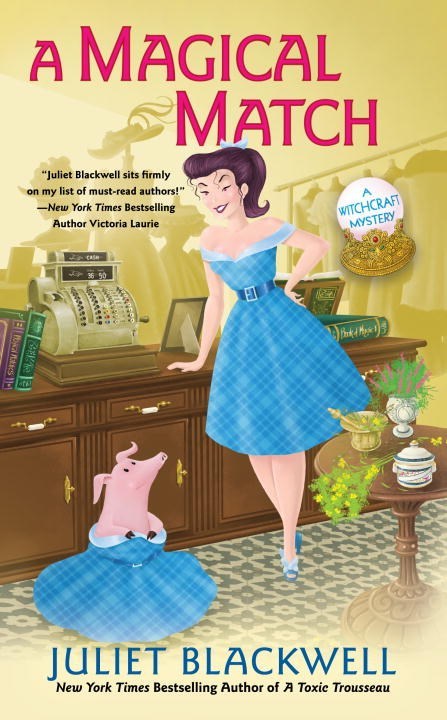 Witch and vintage store owner Lily Ivory faces her most difficult mystery to date with a case of mistaken identity that hits close to home…
Lily Ivory and her friends are planning a 1950s-themed brunch to benefit the local women's shelter. When a figure from her past shows up unannounced, threatening her unless she returns something that belonged to him, Lily's fiancé, Sailor, steps in to defend her. After the same man is found dead later that day, Sailor is the primary suspect. He swears he's innocent, but multiple witnesses ID him as the perpetrator of the assault. Lily vows to clear his name…only she's not sure where to start with the mounting evidence against him.
When she sees Sailor in the neighborhood despite knowing he's in jail, Lily starts to wonder if there could be a doppelganger in San Francisco. When she's not busy helping customers find matching outfits for the upcoming event, searching for a vintage wedding dress for her own nuptials, and dealing with an ill-timed magical cold, Lily begins to suspect one of her magical foes is targeting her loved ones in an attempt to weaken her.
Mystery Woman Sleuth | Paranormal Mystery [Berkley, On Sale: April 3, 2018, Mass Market Paperback / e-Book, ISBN: 9780399584183 / eISBN: 9780399584190]
Death By the Sea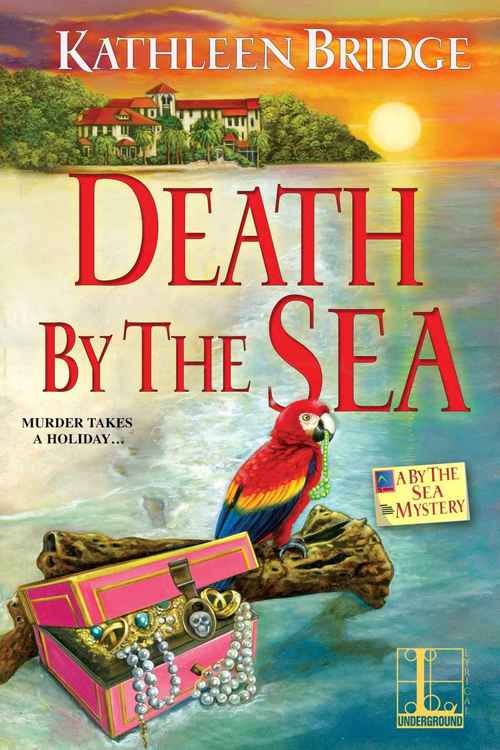 National bestselling author Kathleen Bridge presents a delightful new series set on a barrier island where waves meet sand—and mayhem meets murder . . .
The Indialantic by the Sea hotel has a hundred-year-old history on beautiful Melbourne Beach, Florida, and more than a few guests seem to have been there from the start. When Liz Holt returns home after an intense decade in New York, she's happy to be surrounded by the eccentric clientele and loving relatives that populate her family-run inn, and doubly pleased to see the business is staying afloat thanks to its vibrant shopping emporium and a few very wealthy patrons.
But that patronage decreases by one when a filthy rich guest is discovered dead in her oceanfront suite. Maybe this is simply a jewel theft gone wrong, but maybe someone—or many people—wanted the hotel's prosperous guest dead. Only one thing is sure: there's a killer at the Indialantic, and if Liz lets herself be distracted—by her troubled past or the tempting man who seems eager to dredge it back up—the next reservation she'll book could be at the cemetery . . .
Mystery [Lyrical Press Underground, On Sale: April 3, 2018, e-Book, ISBN: 9781516105205 / eISBN: 9781516105205]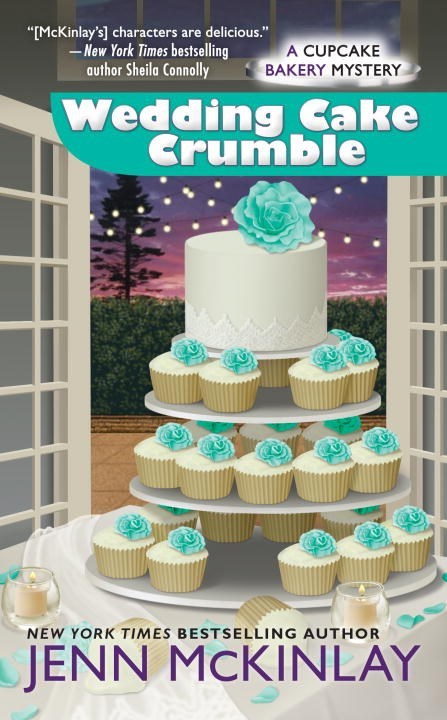 For the Fairy Tale Cupcake crew, wedding bells turn to death knells in this latest mystery in the New York Times bestselling series.
With Angie and Tate's wedding just around the corner, it's a happy time for Melanie Cooper and the bakery crew. Not only are they finessing the last minute details of the big day, but their bakery, Fairy Tale Cupcakes, has just been hired to bake cupcakes for the blockbuster book signing of a controversial author who wrote a steamy bestseller filled with juicy local gossip.
But one by one, the people Angie has hired to work at the wedding begin turning up dead. As the body count rises, the bestselling author is the next to bite the dust. Mel quickly realizes she needs to figure out how the murders are connected and why–before the killer brings the entire cupcake crew crumbling down. After all, Angie and Tate deserve their sweet happily ever after.
INCLUDES SCRUMPTIOUS RECIPES!
Mystery Culinary | Mystery Cozy [Berkley Prime Crime, On Sale: April 3, 2018, Mass Market Paperback / e-Book, ISBN: 9780399583834 / eISBN: 9780399583841]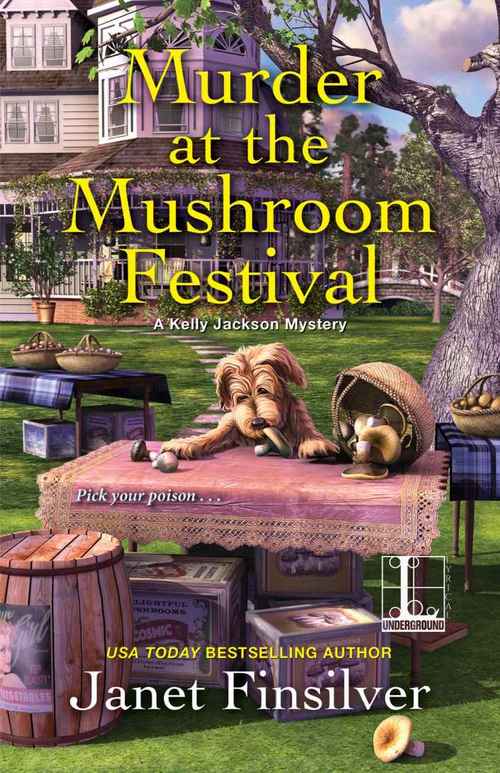 There's a corpse among the chanterelles!
Redwood Cove Bed and Breakfast manager Kelly Jackson is hosting a cooking class during the week of the Mushroom Festival to attract guests, not drama. But soon after she finishes foraging for an edible mushroom species on sacred Native American land, a local newspaper reporter gets shot dead at the same site. With suspicions spreading like fungi in the quaint Northern Californian community over the culprit's identity, Kelly and a savvy gang of sleuthing seniors known as the "Silver Sentinels" must uncover the truth about the secluded property before a tricky killer prepares another lethal surprise . . .
Mystery Cozy [Lyrical Press Underground, On Sale: April 17, 2018, Paperback / e-Book, ISBN: 9781516104222 / eISBN: 9781516104222]
Until Next time, get cozy and read on!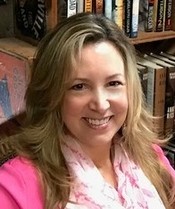 Kym Roberts is a retired detective sergeant who looks for passion, mystery and suspense in every book she reads and writes. She can be found on the web at
kymroberts.com
, on Facebook at
@KymRoberts911author
and on Twitter
@kymroberts911
. You can also listen to her new podcast
Romance Book Chat
with Kym and Misty on iTunes, Stitcher & more. Kym's fourth
Book Barn Mystery
,
LETHAL LITERATURE
, is available for pre-sale now!