When the idea for my current book, DEAD IN THE WATER, came to me I knew I wouldn't have to do much research. And I didn't. In June 2015, an EF3 tornado tore through my hometown of Coal City. My mother and nearly all my relatives and friends had damage to their homes. Although I had been through many tornado watches, warnings, and touch downs, this was by far the most destructive.
My husband and I rode out the storm in the next town over, huddled in our laundry room desperately attempting to get information from our weather radio. The only contact I had was one cousin whose texts miraculously were getting through to my cell phone. This experience, as well as the immediate aftermath, was incredibly emotional, shocking, and more than a bit eye-opening.
During the next few days, with many of the townsfolks without electricity, water, or shelter it was interesting to see how people reacted. Some were a godsend and others were sent from the other, hotter, region.
As my husband and I worked the rest of the summer helping our friends and relatives with everything from removing debris to dealing with their insurance companies, I began to think about how the characters in my fictional town of Scumble River would behave.
Once I had that thought, I immediately started collecting newspaper clippings and taking notes. I still wasn't sure how the story would unfold, but I knew that in Scumble River it would all lead to murder.
As I started to write DEAD IN THE WATER, I came up with the five worst things to have happen during and after a tornado.
Be Enormously Pregnant—Skye is so big she can barely move let alone make it into the basement in time.
Have a Stubborn Cat — When the tornado siren blares, Bingo hides under the couch, and Skye has to drag him out to safety.
Have the Dooziers Try to Profit from the Tornado — The Dooziers (an über-redneck family from my series) see disaster as an opportunity not a problem.
Have Your Husband Disappear—Wally goes missing.
Be Stuck with a Murder to Solve—With the town destroyed, and the police chief missing, Skye is the only one working on the murder investigation.
Formulating this "do not" list helped me understand what I wanted the underlying theme of my book to be. Because, although I like to go for the laughs, I love when my readers go away thinking about the moral of the story, as well. I hope some of you will join Skye in her new adventure, DEAD IN THE WATER, and see just how truly bad a tornado can be.
Welcome Back to Scumble River #1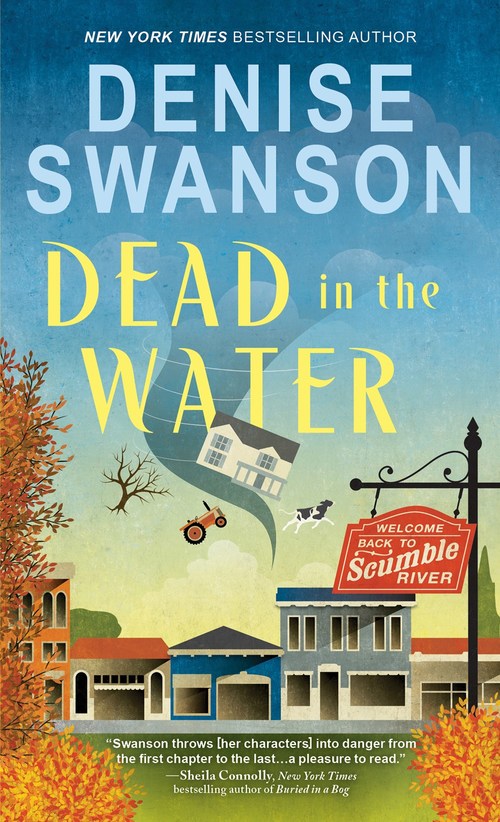 The first book in a brand new series featuring New York Times bestselling author Denise Swanson's beloved Scumble River setting and characters, Dead in the Water is a gripping mystery that won't let you go until you've turned the last page.
A twister, a kidnapping, and a murder―oh my! Scumble River may never be the same.
For school psychologist Skye Denison, there's certainly no place like home. When a violent tornado devastates her small hometown of Scumble River, she can't see how the community will ever recover―especially since town councilman Zeke Lyons appears to have perished in the twister.
But things get even worse for Skye when her police chief husband, Wally, disappears in the midst of investigating Zeke's death, and evidence arises pointing to foul play. Did Zeke really die in the storm, or was he murdered? And could Wally be next on the criminal's hit list?
Mystery Woman Sleuth | Mystery Cozy [Sourcebooks Casablanca, On Sale: September 5, 2017, Mass Market Paperback / e-Book, ISBN: 9781492648321 / eISBN: 9781492648338]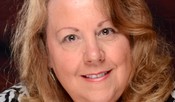 New York Times best selling author Denise Swanson writes from her personal experiences as a school psychologist and small town resident. Her plots are inspired by incidents that occur in her own life. Her books have been nominated for the Agatha, Mary Higgins Clark, RT, and Daphne du Maurier Awards.
Denise lives in Illinois with her husband, classical music composer, David Stybr, and her black cat, Boomerang.
— New York Times bestselling author Denise Swanson currently writes the Welcome Back to Scumble River and the upcoming Chef-to-Go mystery series, as well as contemporary romance. She has also written the Scumble River and Deveraux's Dime Store mysteries.
Recent Books: