Writing a book is kind of like parenting. There are things that no one tells you about the process that you learn along the way. Now that my 18thbook, Her Sworn Enemy, came out this week (thankfully I don't have the same number of children!), I feel confident enough in my process I can share some things with readers (much like the mom who tells the first time moms what to expect).
It never takes as long as you think.

What I mean by that is I can plan out a book, know all the details of my characters, and still get stumped in the writing process in a three-month spin-in-circles episode that would make a prima ballerina jealous. I've written books in as little as a month and taken as long as four years. Seriously, just when you think you know, you don't. Every book, just like every child, is different. So when people ask what's your process, I'm getting so tempted to reply, "I wish I knew."

Your head space is not your own.

Just like when you're tempted to try and steal five seconds alone in the bathroom when you have toddlers, you are going to wish for times your characters weren't talking in your head. Sometimes they'll start up a conversation in the most inconvenient of times—like when you're in a staff meeting and you are the one taking the minutes. And, much like toddlers, when they stop making noise – you worry—a lot—because that means something is not right. Hearing them loudly debate in your head is better than not hearing them at all. You just have to learn how to live with it.

Imagination is the biggest high ever.

When the story flows, and everything is just pouring out—that's better than being able to fit into a size smaller jeans. Seriously. Because while squeezing your butt into those jeans is a fabulous thing, it really doesn't impact anyone but you, while writing a story that moves you, means you're writing a story that moves other people. I know when I cry like a hot mess after reading the scene the eighth or ninth time during edits, it's a good solid scene. Similarly if I still laugh after all the editing, it's a funny moment. There's just a rush when it works. And when you have readers tell you they got the same rush out of reading it, that's even better! It's kind of like watching kids discover stuff for the first time. Their joy and discover spill on to you and you get to experience that joy all over again. It's the best thing about being an author.

You gotta love what you do.

Like parenting, writers don't get paid for all the work they put into a book. Once I gave a talk at my daughter's school. I asked the kids all kinds of questions like "How many of you would like to spend about 2 hours of your day on social media for work?" Lots of hands went up. Every question I asked—more hands went up. Then I got to the big one. "How many of you would be willing to work full time for 20 years with no paycheck because you know it's something you're meant to do?" Only one hand went up. I pointed at my daughter's friend and said, "You might be a writer." And while it did take me 20 years to get my first book published, in just the past eight years I've gotten 18 books published, so I'd say I'm making up for lost time!

Be grateful for every moment – because they don't last.

In between the deadlines that spill over into the real life grind of school, band concerts, sports practice and laundry, you have to take time to sip a cup of hot tea or coffee and just sigh and relax. Sink into the moment and just let yourself be happy when something good happens. Telling yourself you'll celebrate it later isn't going to cut it. You won't. You know it and I know it. Celebrate in the now. Revel in the moment. Enjoy it, because just like that sleeping baby, or smiling toddler who is happier with the box for Christmas than the toy—it won't last. Enjoy now. I know I'm going to!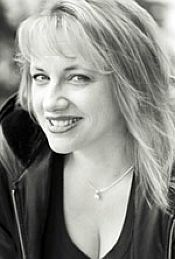 Always a lover of books and stories, Theresa was a writer, first for newspapers, then for national magazines. She started her first novel in high school, eventually enrolling in a Writers Digest course and putting the book under the bed until she joined Romance Writers of America in 1993. In 2005 she was selected as one of eleven finalists in the nation for the American Title II contest, which is the American Idol of books. She currently lives in Victorian house on a mini farm in the Pacific Northwest with her two young children, three cats, a black and white paint mare, a troublesome mini-aussie shepherd puppy, several rabbits, a dozen chickens and is married to her high school prom date.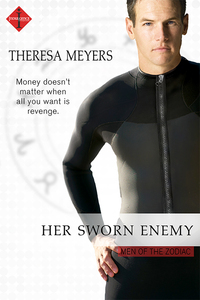 Money doesn't matter when what you want is revenge.
Self-made millionaire and family black sheep Tucker McCormack has one goal—payback. He's planning a hostile takeover of the McCormack empire, but his latest roadblock is too beautiful to resist and she's his brother's ex.
Headstrong antiquities expert Belladonna Dupre has put every asset she has on the line to recover her family's fortunes from a shipwreck in the Gulf of Mexico, but she needs a dive salvage operator to make it happen. Enter Tucker McCormack. He's smart, good with his hands, and sexy as hell in a dive suit, but he demands joint credit for the discovery as a condition to work with her.
Bella won't be bullied into giving up what's rightly hers. Tuck won't take no for an answer. It's a battle on the high seas, where sparks fly, attraction smolders, and
anything can happen.