Welcome to Fresh Fiction, Therese! Please tell us about yourself and your new book, ONE LAST CHANCE.
Thank you so much for having me! My name is Therese Beharrie and I'm a South African romance author. My brand is basically banter and heart, and ONE LAST CHANCE is no different. It's a romance about two best friends who love one another but act on it at the wrong time. Years later, they have to decide whether it's the right time. It's full of tropes – I call it a friends-to-fake-relationship-to-lovers-to-spouses-to-estranged-spouses second chance romance! 
Zoey Roux is the third of the Roux sisters to get her own HEA! What has Zoey learned from her sisters as they found love in their lives? What has Zoey learned about herself in the time she's been apart from her estranged husband?
This is such a great question. So much of Zoey's story is about her growth, and she's definitely seen and admired her sisters' growth as they've fallen in love, but more importantly, as they've found themselves while falling in love. Zoey doesn't see herself clearly, despite having worked incredibly hard to become a better person since her marriage fell apart, but she prizes this work. I think that's the number one thing she's learnt about herself: that she wants to be better.
Sawyer Wilson is both excited and cautious about seeing his former best friend/still-married-to-but-estranged wife, Zoey. How do you think he handles seeing Zoey again?
Poorly! *evil laugh* I unashamedly wrote Sawyer to be hopelessly in love with Zoey. He's been in love with her their entire friendship, which is part of why he doesn't realise marrying her might not be the best thing for them. But she broke his heart and he's not sure why. He needs to wade through a bunch of his own issues before he can resolve any of his feelings. He finds it inconvenient, and I loved torturing him (sorry not sorry!).
ONE LAST CHANCE is a second-chance romance! Do you have a favorite romance trope to read? And what about to write?
I love a surprise pregnancy! There's something about people figuring out how to be parents together that makes me feel incredibly hopeful. As for writing… It's absolutely second chance. I love playing around with this trope. Out of the fourteen books I've published, six have been second chance in various forms. ONE LAST CHANCEwill be my seventh. I think I just love the drama of it, haha.
You recently asked on Twitter about the nerdiest things people's partners did in the name of love – a refreshing change of pace for Twitter… The responses were all swoon-worthy! What inspired this post, and what's your own answer to this question?
I can answer both these questions in one! I was spring cleaning and found a gift my husband gave me when we were dating. It was an annuity and research on Italy because I'd once mentioned that's where I wanted to go on honeymoon. He wanted to show me he was serious about our relationship. Like the nerd he is, he thought the best way to do that was to save money. Like the (romance) nerd I am, I wanted to hear similar stories from my Twitter friends!
I love asking authors about their recent reads! What have you read lately that you LOVED?!!
LOVE LETTERING by Kate Clayborn. Kate is incredibly deliberate in the way she tells stories. When you're that intentional as a romance author, your reader is constantly getting exactly what they need to feel good during their reading experience. Everything about this book, from the characters to the romance to the setting, was such a good illustration of this. I highly recommend this book to any romance lover!
What can readers expect from you next?
Oh, I have a runaway heiress romance coming soon! She's a journalist who uses her latest assignment to run from a proposed arranged marriage. Except the man she's supposed to write about is hot and sweet and he's willing to help her get out of her arranged marriage…by proposing she marry him! MARRYING HIS RUNAWAY HEIRESS is sincere and is set for the most part in Italy and I can't wait for people to read it in June!
Rapid Fire Random Questions
Favorite animal: Cat
Coffee or tea: Tea
Favorite book to re-read: I don't re-read books!
Beach or mountains: Beach
When you were younger, what did you want to be when you grew up?: An author. So cheesy, but my career is absolutely a dream come true.
Dream vacation: Hawaii
Aside from reading and writing, what are your hobbies?: Watching movies and series
Five people you'd invite to your book club (dead, alive, fictional, etc.!): Meghan Markle (I would love to hear her thoughts on romance novels – or just her thoughts in general. Or maybe I just want her there to tell her I love her lol), Mindy Kaling (she would be so much fun in a book club), Leslie Knope from Parks and Recreation (I know she'd read the books by the time we meet and have opinions and I'M READY TO TALK OKAY), Kate Clayborn and Olivia Dade (authors I admire in my book club? I die)
Favorite movie: Wonder Woman (that scene where she walks onto the battlefield is my favourite scene in a movie EVER)
You have a totally free afternoon – no deadlines, no obligations, no Twitter notifications!  What do you do?: Rewatch a favourite series
One Day to Forever Book 3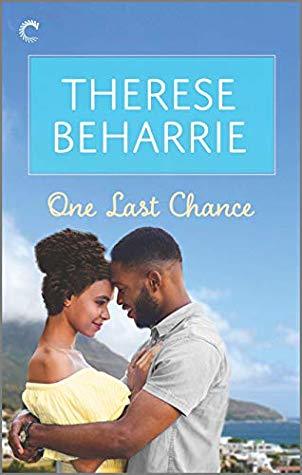 Of all the charity events in all of Cape Town, Zoey Roux had to bump into her husband at this one
Six years ago, Zoey Roux secretly married her best friend Sawyer. But all that did was destroy the best relationship she's ever had. They went their separate ways, but Zoey never could go through with a divorce. Seeing him again at her sister's charity event is a shock, but also enlightening: no matter how much she still loves him, it's time to let him go.
Zoey was Sawyer Wilson's first love. She broke his heart, but his feelings never died. Love was never their issue—only timing. Seeing her again is a shock: in a perfect world, she would run back into his arms. Instead, she's asking for a divorce.
But a lot can happen in twenty-four hours: old wounds can heal, first loves can be reunited. And a second chance might just lead to happily ever after.
Multicultural African-American | Romance Contemporary [Carina Press, On Sale: February 17, 2020, e-Book, ISBN: 9781488053993 / eISBN: 9781488053993]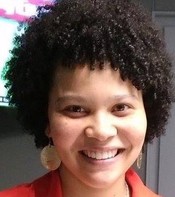 Being an author has always been Therese's dream. But it was only when the corporate world loomed during her final year at university that she realised how soon she wanted that dream to become a reality. So she got serious about her writing, and now writes books she wants to see in the world featuring people who look like her for a living. When she's not writing, she's spending time with her husband and dogs in Cape Town, South Africa. She admits that this is a perfect life, and is grateful for it.