Here's another great addition to our Valentine's Day Recipe Roundup from TIF MARCELO! Don't forget, we're here all week with more fun – keep following along! 
***
It's never too late. Not for seventy-six-year-old Margo Gallagher-Cary, and neither for her thirty-nine-year-old daughter Diana. Both single, and at a fork in their lives, they're ready to make change, to do something different. But when they come upon old letters that speak to a family history that they cannot deny, they must go after the truth, only to find themselves in the Philippines where both opportunity and love await. ONCE UPON A SUNSET is that story of found family and new love for all generations.
But the Filipino-American experience isn't complete without the introduction of specific food, food that speaks to families near and far and symbolizes celebration and good luck. Pancit Bihon, a noodle dish, is common in Filipino-American celebration menus. Below is my own recipe.
Vegetable Pancit Bihon
1 package glass (clear) noodles of choice, like vermicelli or rice noodles
1 tablespoon olive oil
1 onion, chopped
2 medium carrots, julienned
½ medium cabbage, chopped
2 cups of green beans, chopped into about ½ inch.
1 tsp fish sauce
Pepper, to taste
1 green onion, thinly sliced
4 cups vegetable broth, more as needed
1 lemon, cut into wedges
Directions:
Soak noodles in a separate bowl until soft, about fifteen minutes. Drain and set aside. In a hot pan with deep sides, or a wok, add olive oil. Pan fry vegetables and season with fish sauce and pepper until vegetables begin to soften. Add vegetable broth, and raise temperature to boil veggies until cooked through. Add noodles and green onion; mix together. The noodles will absorb the broth; continue to add broth if the dish gets dry. The dish is done once the noodles take on the color and taste of the broth, and is soft. Season with salt and pepper as needed. Serve with lemon, to be squeezed over noodles right before eating.
—
COMMENT TO WIN: What's your favorite type of cuisine for a romantic dinner? Share in the comments and you'll be entered to win a copy of ONCE UPON A SUNSET! US winners only – GOOD LUCK!
—
Take a look at our posts, and come back all week for more recipes and giveaways from an awesome lineup of authors!
—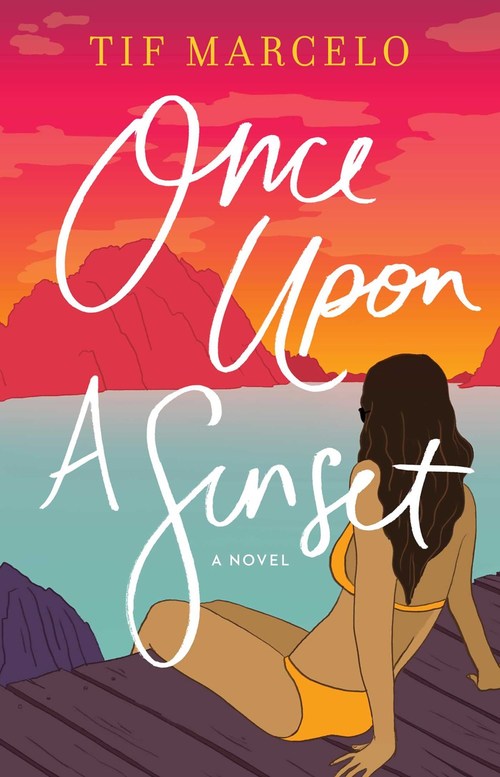 The author of The Key to Happily Ever After—"a true gem filled with heart, laughs, and a cast of delightful characters" (Nina Bocci, USA TODAY bestselling author)—returns with a heartwarming and charming novel about a woman who travels to the Philippines to reconnect with her long-lost family…and manages to find herself along the way.
Diana Gallagher-Cary is at a tipping point. As a Washington, DC, OB/GYN at a prestigious hospital, she uses her career to distract herself from her grief over her granny's death and her breakup from her long-term boyfriend after her free-spirited mother moves in with her. But when she makes a medical decision that disparages the hospital, she is forced to go on a short sabbatical.
Never one to wallow, Diana decides to use the break to put order in her life, when her mother, Margo, stumbles upon a box of letters from her grandfather, Antonio Cruz, to her grandmother from the 1940s. The two women always believed that Antonio died in World War II, but the letters reveal otherwise. When they learn that he lived through the war, and that they have surviving relatives in the Philippines, Diana becomes determined to connect with the family that she never knew existed, though Margo refuses to face her history. But Diana pushes on, and heads on a once-in-a-lifetime trip that challenges her identity, family history, and her idea of romantic love that could change her life forever.
Infused with Tif Marcelo's signature "sexy, adorable, and heartfelt" (Kate Meader, USA TODAY bestselling author) voice, Once Upon a Sunset is a moving and lyrical celebration of love, family, and second chances.
Women's Fiction [Gallery Books, On Sale: March 3, 2020, Trade Size / e-Book, ISBN: 9781982115937 / ]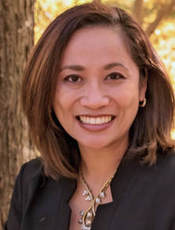 Tif Marcelo believes in and writes about heart-eyes romance, the strength of families, and the endurance of friendship. A veteran Army Nurse with a Bachelor of Science in Nursing and a Master of Public Administration, she is a craft enthusiast, food-lover and the occasional half-marathon runner. As a military spouse, she has moved nine times, and this adventure shows in some of her free-spirited characters. Tif currently lives in the DC area with her own real-life military hero and four children.