Being part of the second season of the 425 Madison Series has been an honor. It is the first time I've been involved in something like this and the experience has been wonderful! In HIS LAST RIDE we meet Cody and Payton, childhood friends, as they connect after years apart and explore if they can be more. Now to my favorites of 425 Madison. . .
My Favorite local nightspot in the 425 Madison
I have to agree with Allie York on Monterrey's. It is the perfect spot for everyone from 425 Madison to unwind. Welcoming to all with food, alcohol, and music. It doesn't get much better than that!
My favorite 425 Madison neighbor is:
Harley Wagner. Who doesn't love a handsome cop that is loyal and protective?! You see it in 'Love Under Construction' with the fact that he opens his apartment to his friend Jamison Phoenix and again while he stands up to Olivia for how she treats his friend. Harley also shows his protective side with Payton and helps her when she least expects it.
The 425 Madison favorite mode of transport:
Walking, definitely. Everything, well almost everything anyway, is within a short distance of the apartment building. It's the perfect way to clear your head after a long day or to enjoy time with that special someone.
My Must see NYC landmark:
I can honestly say that I've never been to NYC, a small-town girl here. However, I've dreamed of someday going to Rockefeller Center to see the Christmas tree in all its glory. It's so magical on television and I can only imagine what it would be like in person.
What is my favorite thing about being part of the 425 Madison series?
Everyone involved in this project! Each and every person that contributes to this series is warm, welcoming, and always willing to lend an ear. I couldn't have asked for a better first project to take part in or team to work with.
—
COMMENT TO WIN: What would you do if you had a day to spend in NYC? Leave a comment with your answer and you'll be entered to win a $5 Amazon gift card + one of Marcie Shumway's backlist titles – winners choice. Good luck!! 
—
425 Madison Avenue Book 12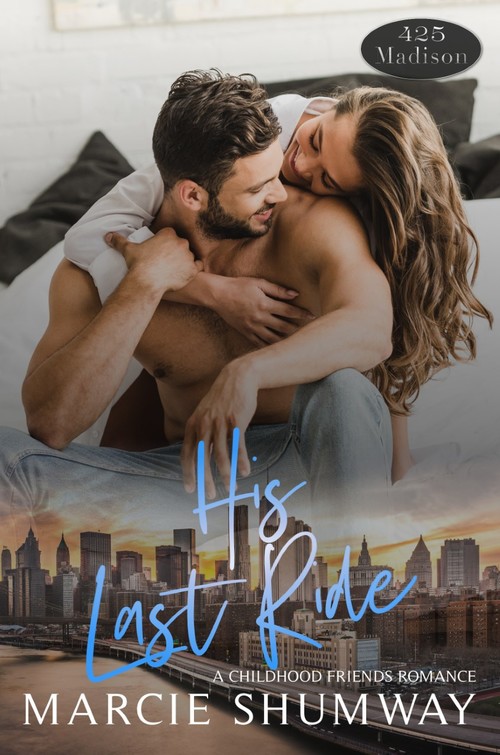 Cody
She was my childhood friend. The one person outside of my family that I could always count on.
Fate drew us apart, but when my life was turned upside down, it brought us back together.
And, much like when we were kids, she made it right again.
Payton had a way of soothing more than just the wounds that were skin deep.
There's one small problem, I'm not sure that I want to be just her friend anymore.
Payton
He was my childhood friend. The one who always accepted me for me.
For years, I didn't realize my life was missing anything and, then Cody came back into it.
Just like when we were kids, he brought all the pieces back together. He made me feel things
I didn't know I could feel. How can I be his friend when I want so much more?
I won't be his buckle bunny.
Adjusting to very different lives, Cody and Payton need to decide if what is between them is worth fighting for. From small towns to the big city, they're not the same people they once were.
Can a childhood friendship become so much more?
Only time will tell.
After all, 425 Madison is the perfect place to fall in love!
Romance Contemporary [Self Published, On Sale: February 10, 2020, e-Book, / ]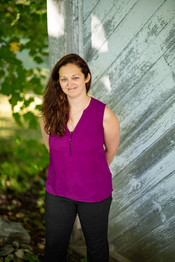 Marcie Shumway is a small-town girl, born and raised in Maine. She resides with her high school sweetheart on a family owned farm just miles from where she grew up. Her hubby and their four furbabies are her first loves, but they are followed closely by her writing, apple pie, and chocolate.
Marcie started writing short stories in middle school for her classmates to enjoy. They were always love stories with happy endings and spurred her dream of being a published author. Chasing that dream as an adult, she continues to write stories for her readers to love. An avid reader herself, Marcie thrives on the books of her favorite authors and when not writing, can be found curled up in her favorite spot with a good book in hand.