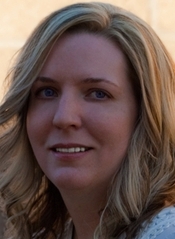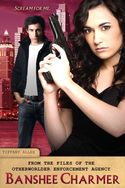 On the big screen Robert Downey Jr. or Hugh Jackman might play him. For books I'd have to say that it all started, for me, with Mr. Darcy. The hero. The alpha male. The hottie that keeps us glued to the screen or the pages. But is tall, dark, and handsome enough?
Like most romance readers, a big part of the reason I read the romance genre is because of the heroes. I particularly enjoy reading a lot of paranormal romance, which many times involves a dominant alpha male. The man is tall, dark and handsome. He takes charge and rarely apologizes. He reeks of sexuality and strength, and he always gets the girl.
Pardon me while I fan myself.
In BANSHEE CHARMER, I definitely didn't want to mess with what works so well in a hero, but I wanted to humanize my hero as well. And humor is something I find very attractive—no one can make me laugh like my husband. So I gave Aidan a bit of humor. Here's an excerpt of how my hero and heroine, Mac, first meet. This scene sets the tone for the rest of their relationship in the story:
I swung my gun up then rounded the corner into my dining room. A man—or something that looked like one anyway—sat at the oak table. He was reading a book. A cup of coffee rested on a coaster in front of him and he'd propped sock-covered feet on my table. Settled in, right at home.
I gaped, unsure of what to say. My face grew hot when I saw the cover of the book in his hand. A beautiful woman held in the arms of a tall, too-handsome hero with abs of steel graced the cover of the romance novel. I barely resisted the urge to shoot him. Who says I don't have fan-freaking-tastic self-control?
"Who are you?" I finally spluttered out.
He set the book down and smiled at me. It was one heck of a smile on one heck of a face. A strong jaw covered in five o'clock shadow, dark eyes, and a head of messy black hair set on a very fit, long body.
"Ah, Kiera McLoughlin, I presume?" I thought I detected a slight Irish lilt to his voice, but if he had an accent, it was subtle. He took his feet off the table, moving slowly.
"Presume away. Who are you and what are you doing in my house?"
His smile turned into a full-on flirtatious grin. "Why don't you put your gun away so we can talk? About your interesting taste in books, perhaps."
I glared at him, face burning. Handsome or not, I was in charge in my own house. "No way, cupcake. Tell me who you are and I might consider putting my gun away."
He sighed, his chest pressing against his tight T-shirt. I glared harder.
"All right. My name is Aidan Byrne. I'm here to talk to you about the murders you're investigating."
Of course, he's also tall, dark, and handsome. But Aidan also likes to steal my heroine's romance novels when Mac isn't home. He is willing to risk her wrath to prop his sock-covered feet on her dining room table—knowing Mac will catch him, of course. And he's always ready to tease her or make a joke to lighten the mood.
That being said, he's also strong and mysterious, and obviously has more than a passing interest in the heroine. He's more than willing to take charge and do what needs to be done. But when things calm down, he's always the first to lighten the mood.
What do you look for in your heroes?  Tell me and you could a winner of an e-copy of BANSHEE CHARMER
To comment on Tiffany Allee's blog please click here.