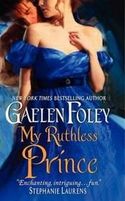 Inferno Club #4
January 2012
On Sale: December 27, 2011
Featuring:
Emily Harper; Earl of Westwood
384 pages
ISBN: 0062075918
EAN: 9780062075918
Kindle:
B005AJSS0A
Paperback
$7.99
Romance Historical
Buy at Amazon.com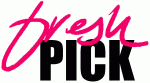 My Ruthless Prince
by Gaelen Foley
Emily knows her love can save him…but Westwood is a man who doesn't want to be saved.
The Inferno Club: In public they're a society notorious for pursuing pleasure. In private, these warriors would risk their lives for king and country.
Their forbidden love can no longer be denied.
His brother warriors fear the Earl of Westwood has turned traitor, but Emily Harper knows this is impossible for the man she has loved since childhood…as impossible as a marriage between them could ever be–she, the gamekeeper's daughter and he, a bold and adventurous nobleman.
Driven by hatred and revenge, Westwood is playing a deadly game of deception, bent on destroying the enemy's dark conspiracy from the inside, and he's furious when Emily plunges herself into danger for his sake. Forced into close quarters, their long-suppressed desire explodes into all-consuming passion.
Emily knows her love can save him…but Westwood is a man who doesn't want to be saved.
Excerpt
Chapter One
The Bavarian Alps, 1816
When another bullet whizzed past her shoulder, she whirled behind the nearest towering tree.
You're as mad as he is, coming here! she thought. But what choice had she had? She was the last friend he had left in the world, and if she didn't help him, nobody would.
All around her, the Alpine forest rang with shots and the angry, shouted orders of the black-clad guards who had come pouring out of Waldfort Castle the moment she had been spotted. Her back to the tree-trunk, chest heaving, Emily Harper waited for her next chance to run.
She had been tracking her quarry for weeks from a wary distance, but when he had arrived here, disappearing into the ominous mountaintop fortress, there was nothing she had Read More… Previous Picks