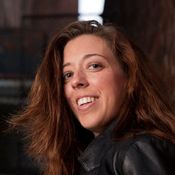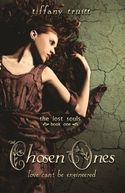 Yep. I'm an author. Yep. I have a novel coming out on June 12th. Yep. It's a dystopian. Yep. Yet, another dystopian novel.
Groan?
Much like the plethora of vampire novels that appeared on the shelves after the wildly successful Twilight series, the publishing world is pushing out dystopian novel after dystopian novel
Why are dystopian novels so popular right now? It would be easy to point to The Hunger Games as the reason behind such a flooded market, but I believe there is more to it than this. If one looks at the cycles of popular literature throughout history, certain patterns emerge. For example, the study of the history of the novel itself is rich in its statements on class strife and gender roles.
It is no secret that our country is struggling. And during times of unrest, it is natural for citizens to question their government: how much power should government have? How has my government failed me? How can my government help me? How can I help my government?
These aren't new questions, but they are the ones haunting us now. And like all good art, literature reflects life…whether it's a conscious choice of the author or not. And why dystopian literature in YA? Those teenage years are a special time where ALL boundaries are questioned. Dystopian novels, no matter how farfetched the plot and setting, allow young readers to connect with a main character who is searching for an identity during a time where it feels like an identity has already been constructed for them.
So, perhaps, we shouldn't groan every time we hear a new dystopian novel is coming out. Instead, embrace it. Explore it. By delving into these new worlds, we discover so much about ours.
About CHOSEN ONES
The Lost Souls, book 1 hitting bookshelves June 12, 2012 from Entangled Publishing!
I pushed down a key. The hair on the back of my neck shot up, and my skin tingled.
I imagined this was what it felt like to fall in love.
In that moment, I was ready to fall.
Life is bleak but uncomplicated for Tess, living in a not-too-distant future where the government, faced with humanity's extinction, created the Chosen Ones, artificial beings who are extraordinarily beautiful, unbelievably strong, and unabashedly deadly.
When Tess begins work at Templeton, a Chosen Ones training facility, she meets James, and the attraction is immediate in its intensity, overwhelming in its danger. But there is more to Templeton than Tess ever knew. Can she stand against her oppressors, even if it means giving up the only happiness in her life?
Pre-order your copy of Chosen Ones at Amazon | B&N
About Tiffany Truitt
Tiffany Truitt is an 8th grade English teacher in Suffolk, Virginia. When she's not traveling the world, she enjoys reading, writing, and obsessing over coffee. Lost Souls: Chosen Ones is her first novel. Find out more about Tiffany Truitt at her Blog | Twitter | Facebook | Goodreads
To comment on Tiffany Truitt's blog please click here.