Instead of trying to find your perfect match in a dating app, we bring you the "Author-Reader Match" where we introduce you to authors as a reader you may fall in love with. It's our great pleasure to present Tim Rayborn!
Writes:
QWRYK is the first of four books set in and around modern Northern England, though it's a world that's a bit different than we think we know. Shadows, wondrous creatures, and magic abound, even if most people can't see them. Oh, and there are the Nighttime Nasties, though the less said about them at the moment, the better. One of these Shadows, Qwyrk, is tasked with checking in on the vulnerable among humanity, and while trying to take a brief holiday in Yorkshire, things go very wrong, very quickly. Bloody hell…
About:
Professional writer and musician in Northern California. Obedient servant to a cat. Passionate about history, music, good food, good wine, and good humor. After years as a non-fiction writer, I'm now beginning to get all of these silly stories out of my head and onto the page, where they belong.
What I'm looking for in my ideal reader match:
Enjoys quirky humor, sarcasm, and banter, especially of the British variety (Python, Blackadder, Pratchett, etc.)
Likes unusual characters that don't exactly fit the typical "hero" profile
Has a love of British history and folklore, especially of the more fantastical variety
Dreams of magical worlds beyond our own, where what we hope for might actually be real
Has an interest in magical and esoteric things
Would love nothing more than to be wandering in an English market town, wondering at an old medieval castle ruin, or taking in green, rolling countryside on a summer's day
What to expect if we're compatible:
Fun and funny stories that reference British folklore extensively
Characters that are outside of the usual hero tropes, but who are devoted to each other and to saving the world
A strong, bisexual, female lead that is flawed, awkward, and fed up, but would do anything to make things right for those she cares about
"Happily-ever afters," but only after having to face some real challenges to get there
A new book in the series every six months, for a total of four books (and maybe more in the same world somewhere down the line…)
Elves… though they are a bit silly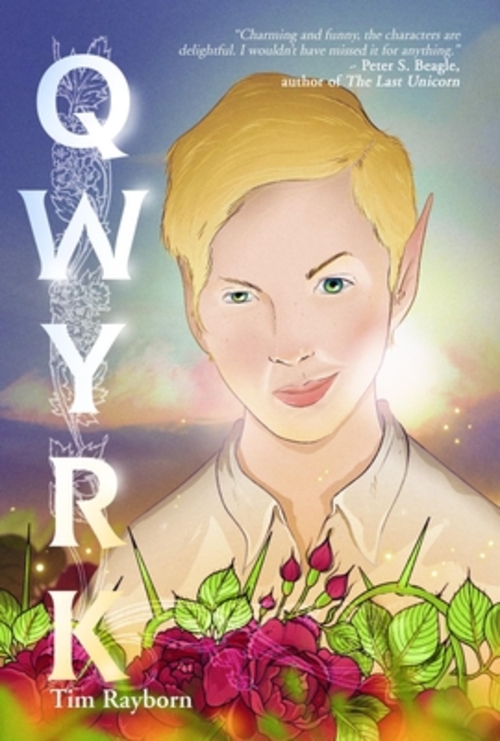 Qwyrk is having a bad day; several, in fact. One of the Shadow folk tasked with keeping an eye on humanity, she's ready for a well-earned break in Yorkshire, but now she's (literally) run into a girl, Jilly, who just saw something quite supernatural and truly awful happen in her town. As Qwyrk tries to unravel the mystery, layers of villainy are exposed, and she's stuck with an assortment of unlikely folk that she'd rather not have helping her. Together, they confront ancient magic, medieval conspiracies, and the possible end of the world (that again?). It's not the holiday Qwyrk was hoping for!
QWYRK is the first in a series of four novels about the adventures of a group of misfits at the edge of reality in modern northern England, a world of shadows, Nighttime Nasties, sorcery, intergalactic councils, tacky nightclub attire, Monty Pythonesque humor, and even elves… though they are a bit silly.
Paranormal – Supernatural | Fantasy Urban [Thousand Acres, On Sale: May 25, 2021, Paperback / e-Book, ISBN: 9781736298817 / eISBN: 9781736298824]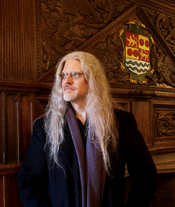 Tim Rayborn is a historian, medievalist, and musician, with an MA and Ph.D. from the University of Leeds in England. He is a writer on a variety of topics in history and the arts, from the academic to the amusing to the appalling.
A professional musician with a specialty in medieval repertoire, he plays dozens of musical instruments, has appeared on more than 40 recordings, and has performed in the US, Canada, Europe, and Australia. He lives in Northern California.