1–What is the title of your latest release?
2–What is it about?
As Commander of the most Elite Black Ops forces in the world, Brenden avoids emotional entanglements until he meets Dr. Paige Jasper. Paige becomes the complication Brenden wasn't trained to handle… and his secrets could be the death of her.
3–What do you love about the setting of your book? 
The setting is real and rooted in the Tampa Bay Area, which is where MacDill AFB is located. The university depicted in the story was also inspired by the University of Tampa.
4–How did your heroine surprise you? 
She's an artist that creates by drawing and painting. This surprised me as my artistic medium is Dance, and I cannot draw anything but a stick figure and they are usually ugly, lol.
5–Why will readers love your hero? 
Brenden is strong, courageous, and chivalry does still exist with him despite the hard edge. The vulnerability he displays will keep readers cheering for him as he fights to claim their love.
6–What was one of your biggest challenges while writing this book (spoiler-free, of course!)? 
I did a ton of interviews with active and inactive military professionals to ensure the world of Black Smoke had a real feeling despite it being fiction.
7–Do you look forward to or do you dread the revision process? 
I may be weird, but I like it! The revision process usually brings out more creativity because your editor is asking you to think of a way to do something differently that will be beneficial for the book and that readers will like.
8–What's your favorite snack to have on hand while writing? 
Big Bols… I'm addicted.
9–Where would you go for an ideal writer's retreat? 
Somewhere quiet and beautiful.
10–What's the best piece of writing advice you've received? 
After reading proposed edits, but the manuscript down for a day or two and then come back to it.
11–Who is the fictional character you want to hang out with the most? (anyone in literature!)
Harry Potter, although I would prefer he were a Ravenclaw
12–What's one of your earliest book memories? 
The Poky Little Puppy, my mother read that to me a lot when I was a little girl.
13–If you had to write in a different genre, what would it be and why? 
YA Fantasy
14–What song will automatically put you in a good mood? 
Rise by Herb Alpert
15–What is your favorite way to practice self-care?
Sleeping in
16–What can you eat and never get sick of? 
Most things on a Charcuterie Board
17–Will you share a favorite, recent-ish book you recommend? 
Waking Up Married by Reese Ryan
18–Do you have any hobbies? 
Quilting
19–Are you an early bird or a night owl?
I used to be a night owl, but now I'm up with the chickens
20–What can readers expect from you next?
Book 2 from this Black Smoke series, and a women's/ romance; The Shores of Dora Series with Forever.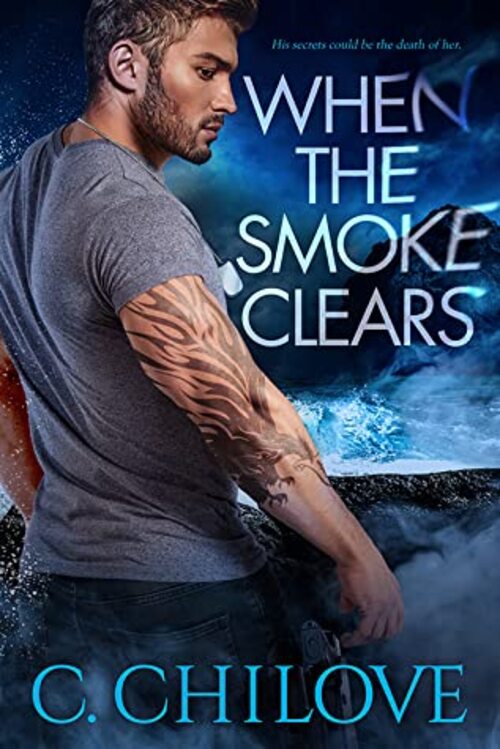 Lieutenant Colonel Brenden Jasper lives a life of secrets, danger, and clandestine missions. As commander of the most elite Black Ops unit in the world, nothing is more important to him than protecting the country he loves. But there's a reason only the toughest, battle-tested, alpha men can call themselves members of the Black 2131 brotherhood. None but those in the highest realms of government even know of its existence, and it's Brenden's job to avoid emotional entanglements so he can keep it that way.
Dr. Paige Nichols has spent her life ruled by logic and reason, teaching and analyzing art history, so nothing could have prepared her for the completely overwhelming attraction-at-first-sight when she sets eyes on Brenden. Their chance encounter at a party opens her up to a tantalizing dark side she never knew she had—and leaves her wanting so much more. But a man with a dark side often comes with way too many secrets…ones that could put her life in danger.
Though their chemistry burns hotter than ever, when danger comes knocking on Paige's door, Brenden will have to walk a fine line between duty, honor, and love.
Romance Suspense [Entangled: Amara, On Sale: April 19, 2021, e-Book, ISBN: 9781649371386 / eISBN: 9781649371386]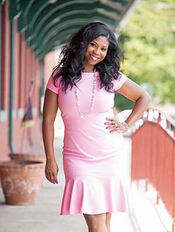 C. Chilove is a southern girl residing in the beautiful Sunshine State. When she's not writing, she's cheering on her little ballerina, being protected by her daring ninja, cooking yummy dishes for her hubby, or exploring flea markets and antique stores for hidden treasures.