NEW RELEASE GIVEAWAY!
Growing up in an Italian household meant lots of baking, shopping, gift wrapping, eating, and visiting of relatives the month of December. The week after Christmas was spent returning/exchanging gifts, making up cookie trays, and visiting relatives. And I'm not even talking about visiting different relatives. Sometimes we'd go to my grandparents' house in South Philadelphia one night and then to my second Uncle's house down the street the next night. And many of the same people would be there both nights! While the way I celebrate the Christmas season is a bit different from twenty plus years ago, there are still some core traditions I've kept and have hopefully instilled in my children.
BELIEVE IN MY HEART, the fourth book in my award-winning Tangled Hearts series and newest release, is a holiday novella that takes place between Thanksgiving and Christmas. The hero, Vinnie DiFrancesco, is a traditional guy. He's a bit of a homebody and is looking for a lifelong partner who will share his dream of raising a family and running his family's trattoria. Doesn't sound that hard, right?
Wrong.
Vinnie's had a rough time with relationships and all but given up finding the right girl. Little does he know the right one has been a friend since grade school and working in the kitchen at the trattoria. But the road to falling in love isn't without obstacles, and Vinnie and Hope will have a few to overcome on their journey to happily-ever-after.
Here's a list of Vinnie's Top 5 Holiday Traditions.
Eating Christmas cookies, especially his mom's chocolate chip, dunked in an ice cold mug of milk.
Hanging the stockings along the banister.
Unwrapping the ornaments and handing them to his mom to place on the tree. He learned at an early age to let him mom take the lead on decorating!
Decorating gingerbread houses even though he used to eat more of the gingerbread and candy than he used to decorate.
The Christmas Eve feast of the seven fish dinner.
What is one of your favorite holiday traditions? One winner will get a digital copy of BELIEVE IN MY HEART.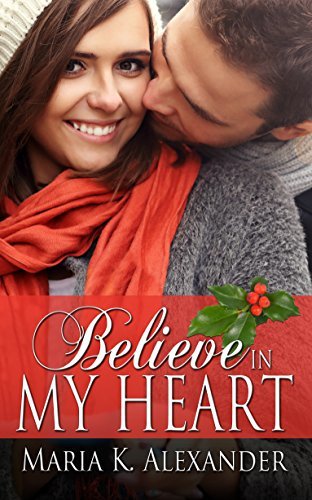 Culinary arts student, Hope Mastriano, is down on her luck. Homeless on Thanksgiving Day, she's caught trying to break into her cousin's apartment by her sexy boss and lifelong secret crush.
Since getting dumped seven months ago, head chef Vinnie DiFrancesco has been in a frustrating holding pattern. He returns relaxed from a retreat, but his life is sent into a tailspin when he offers Hope, the event coordinator at his family's trattoria, temporary housing.
With the trattoria's traditional Italian Christmas Eve charity dinner slated to be featured on a local TV segment and things heating up in his apartment, the two must set aside their different visions to make the event a success. When a computer glitch threatens their plans, Hope proposes a risky solution. Vinnie must believe in Hope and his heart in order to secure the future of the restaurant and make it a Christmas to remember.
Romance Contemporary | Holiday | Novella / Short Story [The Wild Rose Press, On Sale: November 17, 2017, e-Book, ISBN: 9781509217335 / ]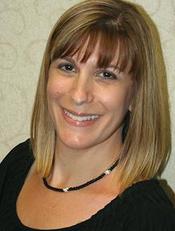 A romantic at heart, Maria K. Alexander spent hours as a young girl getting lost in and wishing to be one of the heroines in the stories she read. Books gave her the ability to go to another world where she loved meeting new characters, learning about their problems, and watching them fall in love.
When not writing, Maria loves to read, bake, downhill ski, visit the beach, and watch romantic
comedies. Maria lives in New Jersey with her husband and children, and writes in her "spare" time between juggling a full-time job and her kids' busy schedules.